Renowned Surgeon, Educator, Researcher, Textbook Editor, And Former Downstate Residency Alum F. Charles Brunicardi, M.D. Named As Senior Vice President And Dean Of The College Of Medicine At SUNY Downstate Health Sciences University
Dec 2, 2019
FOR IMMEDIATE RELEASE: December 2, 2019
MEDIA CONTACT: John Gillespie | john.gillespie@downstate.edu | (718)270-2262
Renowned Surgeon, Educator, Researcher, Textbook Editor, And Former Downstate Residency Alum F. Charles Brunicardi, M.D. Named As Senior Vice President And Dean Of The College Of Medicine At SUNY Downstate Health Sciences University
Dr. Brunicardi returns to Downstate where he completed residency training in general surgery and served as Chief Resident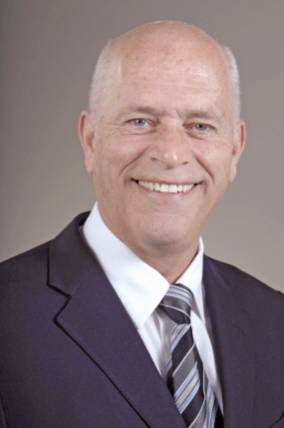 BROOKLYN, N.Y. (December 2, 2019) – SUNY Downstate Health Sciences University president Wayne J. Riley, M.D. announced today that F. Charles Brunicardi, M.D. FACS, the Medical College of Ohio (MCO) Alumni Endowed Professor and Chair of the Department of Surgery at the University of Toledo College of Medicine and Life Sciences has been named as Senior Vice President and new Dean of the College of Medicine at SUNY Downstate.

Dr. Brunicardi joined the University of Toledo in 2016 as Chair of Surgery and Academic Chief of Surgery for the ProMedica Health System, roles in which he still serves. Additionally, he has served as Director of the Cancer Program since 2017 and was named the John Howard Endowed Professor of Pancreatic Cancer Research in 2018. Since 2018, he has been serving as a medical director of the Ebeid Social Determinants of Health Institute at ProMedica; he previously was the Department of Cancer Biology Interim Chair during 2018-19, as well as the Department of Cancer Biology Professor in 2018.

Dr. Brunicardi brings more than three decades of experience in academic medicine and patient care, serving on the faculty at three medical schools and as Chair of two departments of Surgery and Vice-Chair of another. Dr. Brunicardi earned his undergraduate degree in Chemistry with Honors at the Johns Hopkins University and his medical degree at Rutgers University School of Medicine.

"It is with an overwhelming sense of pride that we welcome one of our own back to Brooklyn," said Downstate president Wayne J. Riley, M.D. "Dr. Brunicardi's breadth and depth of experience since he served as General Surgery Chief Resident more than 30 years ago provide him with a solid foundation to lead our College of Medicine. He is a visionary leader and a passionate advocate for high-quality patient care and undergraduate and postgraduate medical education. He will work collaboratively with our faculty and students to advance our superb medical education program and enhance our clinical enterprise. I look forward to working with him closely and witnessing the new successes and accomplishments that will come under his able leadership."

Dr. Brunicardi served as a research assistant in the Department of Anesthesiology at Cornell University Medical Center and interned in surgery at Mount Zion Hospital in San Francisco. He then returned to New York, joining SUNY Downstate, where he completed residency training in general surgery, was a research fellow for three years in the Department of Surgery, a senior resident in General Surgery, and subsequently served as Chief Resident in General Surgery.

"It is a great honor to have been asked by President Riley to serve as the next Dean of the College of Medicine at SUNY Downstate, my surgical training alma mater," said Dean-Designate Dr. Brunicardi. "The medical education and specialty training programs at Downstate and its affiliated hospitals are second to none, and I am delighted to be able to work with President Riley, the outstanding faculty, and the learners to continue the great tradition of leadership training at Downstate. It is also an honor to serve the patients of Brooklyn and beyond to deliver safe and high-quality patient and family-centered care at Downstate Medical Center and to advance the state-of-the-art in healthcare through research and education."

Before joining the University of Toledo, Dr. Brunicardi was the Jerry Moss Professor of Gastrointestinal Surgery and Vice-Chair of Surgery at the David Geffen School of Medicine at UCLA. His other notable past appointments include serving as the DeBakey-Bard Professor and Chair of the Michael E. DeBakey Department of Surgery, George Jordan Professor and the Founding Chief of the Division of General Surgery, Founder and Director of Elkins Pancreas Center at the Baylor College of Medicine, and as Chief of Surgical Services, Methodist Hospital, Houston, Texas.

Dr. Brunicardi also served as the Founding Director, Human Islet Program, UCLA/VA Medical Center, Chief, General Surgery Group, and Vice-Chair for Surgical Services, UCLA-Santa Monica Medical Center and Orthopaedic Hospital. He was Surgical Director, UCLA Center for Gastrointestinal Diseases, UCLA-Santa Monica Center and Orthopaedic Hospital, and Founder and Executive Director of the UCLA Santa Monica Breast Center.

"We are very appreciative for Dr. Brunicardi's service at the University of Toledo and very pleased that he has this special opportunity to return to where his medical journey started and support the education of students and residents in this new role as Senior Vice President and Dean at SUNY Downstate," said University of Toledo College of Medicine and Life Sciences Executive Vice President and Dean Christopher J. Cooper, M.D.

Dr. Brunicardi has been a continuously funded researcher since 1992. His research has been supported by the National Institutes of Health/National Cancer Institute as well as by a variety of foundations, including the Jerry Moss Foundation and most recently the Hal Federman Foundation and the Mel and Jeannie Miller Foundation, as well as the Ohio Department of Medicaid where he serves as PI on a Medicaid Equity Simulation Project. His research has broadly focused on genomic translational medicine and surgery and specifically on pancreatic cancer. He holds several patent applications related to early detection and targeted treatment of pancreatic cancer and neuroendocrine tumors, among others.

His clinical expertise includes GI surgery, precision therapy for pancreatic cancer, and hernia repairs using minimally invasive and robotic surgery. Dr. Brunicardi has published 304 papers and has served as the Editor-in-Chief of Schwartz's Principles of Surgery since 2000. The 11th edition of Schwartz's Principles of Surgery, considered the world's leading surgical textbook, was published in March 2019.

Dr. Brunicardi has been perennially listed among the nation's "Top Doctors" by Castle Connolly, Ltd. and is a member of numerous professional and medical associations. He is often invited as a speaker for visiting professorships and medical and scientific presentations.

Dr. Brunicardi is expected to start in late January.
###
---
About SUNY Downstate Health Sciences University
SUNY Downstate Health Sciences University is the borough's only academic medical center for health education, research, and patient care, and is a 342-bed facility serving the healthcare needs of New York City, and Brooklyn's 2.6 million residents. University Hospital of Brooklyn (UHB) is Downstate's teaching hospital, backed by the expertise of an outstanding medical school and the research facilities of a world-class academic center. More than 800 physicians, representing 53 specialties and subspecialties—many of them ranked as tops in their fields—comprise Downstate's staff.
A regional center for cardiac care, neonatal and high-risk infant services, pediatric dialysis, and transplantation, Downstate also houses a major learning center for children with physical ailments or neurological disorders. In addition to UHB, Downstate comprises a College of Medicine, College of Nursing, School of Health Professions, a School of Graduate Studies, a School of Public Health, and a multifaceted biotechnology initiative, including the Downstate Biotechnology Incubator and BioBAT for early-stage and more mature companies, respectively. For more information, visit www.downstate.edu or follow us on Twitter at @sunydownstate.
---