SUNY DOWNSTATE RANKS 4th AMONG TOP U.S. MEDICAL SCHOOLS FOR TRAINING THE NEXT GENERATION OF PHYSICIANS
Feb 22, 2019
Over 900 of the leading doctors earned medical degrees from SUNY Downstate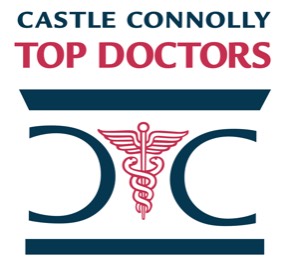 BROOKLYN, NY – SUNY Downstate Medical Center, Brooklyn's only academic medical center for health education, research, and patient care, ranks as a national leading institution in training top doctors determined by Castle Connolly Medical, a healthcare rating company for consumers.

SUNY Downstate ranks fourth in the nation, joining New York University School of Medicine, Harvard Medical School, and Columbia University Vagelos College of Physicians and Surgeons.

"This is a tremendous recognition for SUNY Downstate. Being a Castle Connolly Top Doctor starts with training at a top medical school, which is why more than 900 of their Top Doctors are alumni of our medical school," said SUNY Downstatepresident Wayne J. Riley, M.D."Every day our residents work alongside top doctors, learning how to deliver world-class care to our patients and community. We are proud of our students and their ability to serve here in Brooklyn and far beyond."

According to Castle Connolly's database of 55,530 top doctors in America, more than 900 doctors completed their medical school education at SUNY Downstate, earning the teaching hospital a top spot in the highly-coveted Castle Connolly's "Top Doctors" list. To earn the title of Top Doctor, physicians must receive nominations by their peers and be vetted by the physician-led research team.

For more information on Castle Connolly's "Top Doctors," click here.

UPDATE 1:04 PM 2/22/19

Statement from Chancellor Kristina M. Johnson on SUNY Downstate Ranking
"Congratulations to SUNY Downstate Medical Center on being ranked 4th among top medical schools across the country for training our future physicians. This recognition shows the deep commitment SUNY Downstate has to educating and supporting its medical students and providing high quality healthcare to its surrounding community. I am proud of SUNY Downstate, its leaders, and students, and I applaud the medical center on receiving this well-deserved ranking."
###
---
About SUNY Downstate Medical Center
SUNY Downstate Medical Center is the borough's only academic medical center for health education, research, and patient care, and is a 376-bed facility serving the healthcare needs of Brooklyn's 2.6 million residents. University Hospital is Downstate's teaching hospital, backed by the expertise of an outstanding medical school and the research facilities of a world-class academic center. More than 800 physicians, representing 53 specialties and subspecialties—many of them ranked as tops in their fields—comprise Downstate's staff.
A regional center for cardiac care, neonatal and high-risk infant services, pediatric dialysis, and transplantation, Downstate also houses a major learning center for children with physical ailments or neurological disorders. In addition to University Hospital, Downstate comprises a College of Medicine, College of Nursing, College of Health-Related Professions, a School of Graduate Studies, a School of Public Health, and a multifaceted biotechnology initiative, including the Downstate Biotechnology Incubator and BioBAT for early-stage and more mature companies, respectively. For more information, visit www.downstate.edu
---