Former NYC Health Commissioner Mary T. Bassett To Deliver Commencement Address For SUNY Downstate Medical Center
May 17, 2019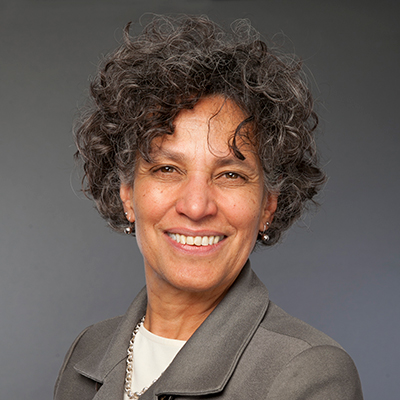 BROOKLYN, NY — SUNY Downstate Medical Center announced today that former New York City Department of Health and Mental Hygiene (NYC DOHMH) Commissioner Mary T. Bassett, M.D., MPH, will keynote the Commencement ceremony at 3:30 pm on Tuesday, May 21 at Carnegie Hall.

Dr. Bassett served four years as NYC Health Commissioner (2014-2018), where she was a strong advocate for equity in healthcare, and for highlighting the significant relationship between health outcomes and social justice. Currently the Director of the Harvard T.H. Chan School of Public Health's François-Xavier Bagnoud Center for Health and Human Rights, Dr. Bassett also led New York City's response to the Ebola outbreak.

With a career dedicated to health disparities and social justice, Dr. Bassett personifies the practice of our institutional mission—to improve our community, our city, and beyond," said SUNY Downstate president Wayne J. Riley, M.D. "We are honored to have Dr. Bassett address our graduates as they prepare to embark on careers that impact medical, research, and healthcare. Dr. Bassett has shown us time and again how healthcare is so much more than healing the ill; but that it also includes the fight to change systems that allow the health of our communities to continually fail."

Dr. Bassett, who will also receive an honorary Doctor of Science for her work on behalf of New York City's vulnerable populations, will address more than 400 graduates, families, and friends of SUNY Downstate's College of Medicine, School of Graduate Studies, and the School of Public Health. Commencement ceremonies for SUNY Downstate's College of Nursing and the College for Health-Related Professions will take place at 7:30 pm at Carnegie Hall.

Originally from New York City, Dr. Bassett lived in Zimbabwe for nearly 20 years and was a member of the medical faculty at the University of Zimbabwe. When she returned to the United States, she was the program director for the African Health Initiative and the Child Well-being Program at the Doris Duke Charitable Foundation. She received her B.A. in History and Science from Harvard University and her M.D. from Columbia University's College of Physicians and Surgeons. Dr. Bassett completed her medical residency at Harlem Hospital Center and has a master's degree in Public Health from the University of Washington, where she was a Robert Wood Johnson Clinical Scholar.
###
---
About SUNY Downstate Medical Center
SUNY Downstate Medical Center is the borough's only academic medical center for health education, research, and patient care, and is a 376-bed facility serving the healthcare needs of Brooklyn's 2.6 million residents. University Hospital is Downstate's teaching hospital, backed by the expertise of an outstanding medical school and the research facilities of a world-class academic center. More than 800 physicians, representing 53 specialties and subspecialties—many of them ranked as tops in their fields—comprise Downstate's staff.
A regional center for cardiac care, neonatal and high-risk infant services, pediatric dialysis, and transplantation, Downstate also houses a major learning center for children with physical ailments or neurological disorders. In addition to University Hospital, Downstate comprises a College of Medicine, College of Nursing, College of Health-Related Professions, a School of Graduate Studies, a School of Public Health, and a multifaceted biotechnology initiative, including the Downstate Biotechnology Incubator and BioBAT for early-stage and more mature companies, respectively. For more information, visit www.downstate.edu
---