Salute to Former President John C. LaRosa, M.D., on his Retirement from Downstate
By Office of Communications & Marketing | Sep 9, 2022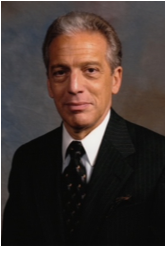 Last week, John C. LaRosa, M.D., officially retired from the Downstate faculty, where he served as Professor of Medicine and Public Health. Before joining the faculty full-time, Dr. LaRosa served as the 15th president of Downstate Health Sciences University (Downstate Medical Center at the time) from 1999 to 2012. His consequential leadership, vision, and positioning of Downstate as a leading academic medical center touched all aspects of this Institution.
During his tenure as Downstate's president, Dr. LaRosa oversaw the creation of a new School of Public Health, the opening of a new biotechnology incubator, and the launching of a larger biotech facility at the Brooklyn Army Terminal. He also obtained funding for the Public Health Academic Building, which houses our School of Public Health, state-of-the-art classrooms, conference rooms, research laboratories, and a simulation center.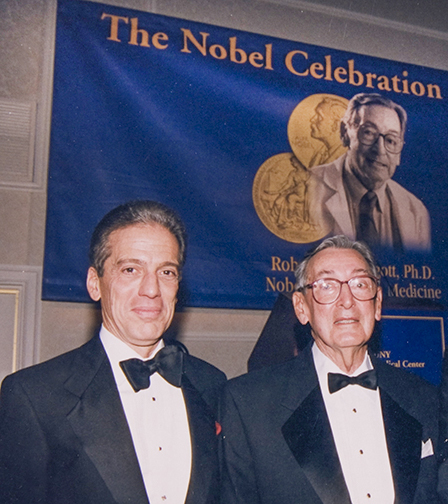 Downstate also saw the construction of new emergency services, new labor and delivery facilities, and the Neonatal Intensive Care Unit under Dr. LaRosa's leadership. In addition, patient services for Alzheimer's, other cognitive disorders, epilepsy, and robotic surgery, were also added during Dr. LaRosa's tenure.
I was fortunate to have met John LaRosa when he served as Chancellor of the Medical Center at Tulane University in New Orleans from 1994 to 1999. He was instrumental in transforming Tulane into a research powerhouse and an academic medical center committed to community service.
A graduate of the University of Pittsburgh, Dr. LaRosa trained at the Peter Bent Brigham Hospital in Boston, followed by a three-year stint at the National Heart, Lung, and Blood Institute. He developed a life-long interest in understanding and treating atherosclerosis at the NIH.
Dr. LaRosa would become internationally renowned for his research on statins and the roles cholesterol, hormones, and diet play in heart disease. He was the Principal Investigator for the Treating to New Targets Study that involved more than 10,000 patients at 257 clinical sites in 14 countries. This eight-year study demonstrated the clinical efficacy of lowering LDL cholesterol levels below the guidelines in patients with heart disease. The results, widely reported, were released at the American College of Cardiology annual meeting in March 2005, while Dr. LaRosa served as president here at Downstate. The study's release coincided with a featured article in the New England Journal of Medicine.
After leaving the NIH, Dr. LaRosa joined the faculty at George Washington University (GWU). He established a Lipid Research Clinic that participated in many major clinical trials of cholesterol-altering drugs and the impact of female hormones on blood fats and heart disease in pre-and post-menopausal women. While at GWU, he served as Dean for Clinical Affairs and as Dean for Research. Dr. LaRosa also served as Special Assistant to the Assistant Secretary of Defense for Health Affairs during a one-year sabbatical.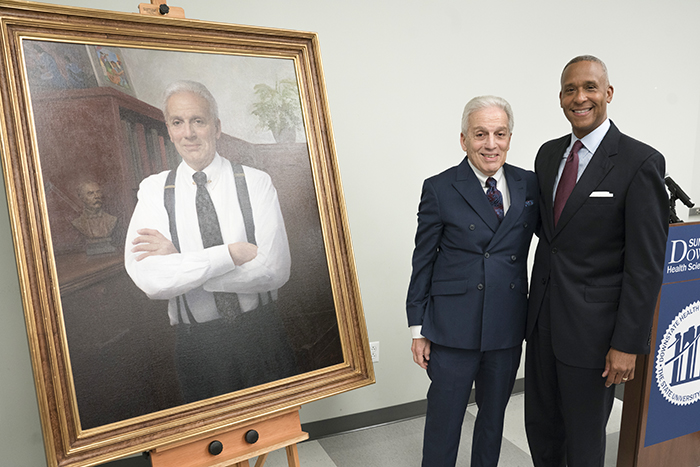 Dr. LaRosa joined Tulane in 1994, where, among many other projects, he oversaw the development of a new Cancer Center and a collaboration with the Louisiana State University Center for Gene Therapy Research. There was also substantial growth in research and philanthropic funding for both the School of Medicine and the School of Public Health.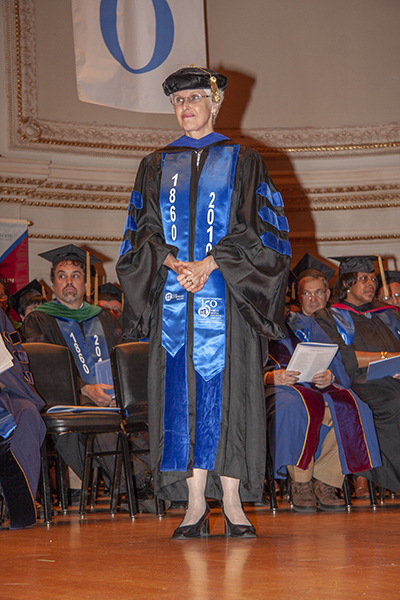 Throughout his career, Dr. LaRosa remained active in his research. He published 250 scientific articles and appeared as a cholesterol expert on the Today Show, Nightline, and numerous local news outlets. In addition, he has appeared in similar public affairs programs in the United Kingdom, Singapore, Hong Kong, Shanghai, and throughout Europe. He also served as the chair of the first National Cholesterol Conference, the American Heart Association's Nutrition Committee, the FDA's Advisory Committee on Endocrine and Metabolic Drugs, and a member of the American Heart Association's Task Force on Risk Factors.
Please join me in saluting Dr. John C. LaRosa for his stellar service to Downstate and the academe. We congratulate him on a remarkable career and extend well wishes for the next phase of his life with his wife, Judie LaRosa, Ph.D., RN.
Dr. Judie LaRosa retired alongside her husband from Downstate's School of Public, where she was a professor and previously served as interim dean. We wish Drs. LaRosa the best, and thank them both for the memories and their stellar service.