SUNY Downstate Appoints Gabe Rodriguez as New Executive Director of Development for Research
By Office of Communications & Marketing | Feb 23, 2022
Marcus "Gabe" Rodriguez Brings Extensive Philanthropy Experience to SUNY Downstate from Mount Sinai, Northwestern University, and Lurie Children's Hospital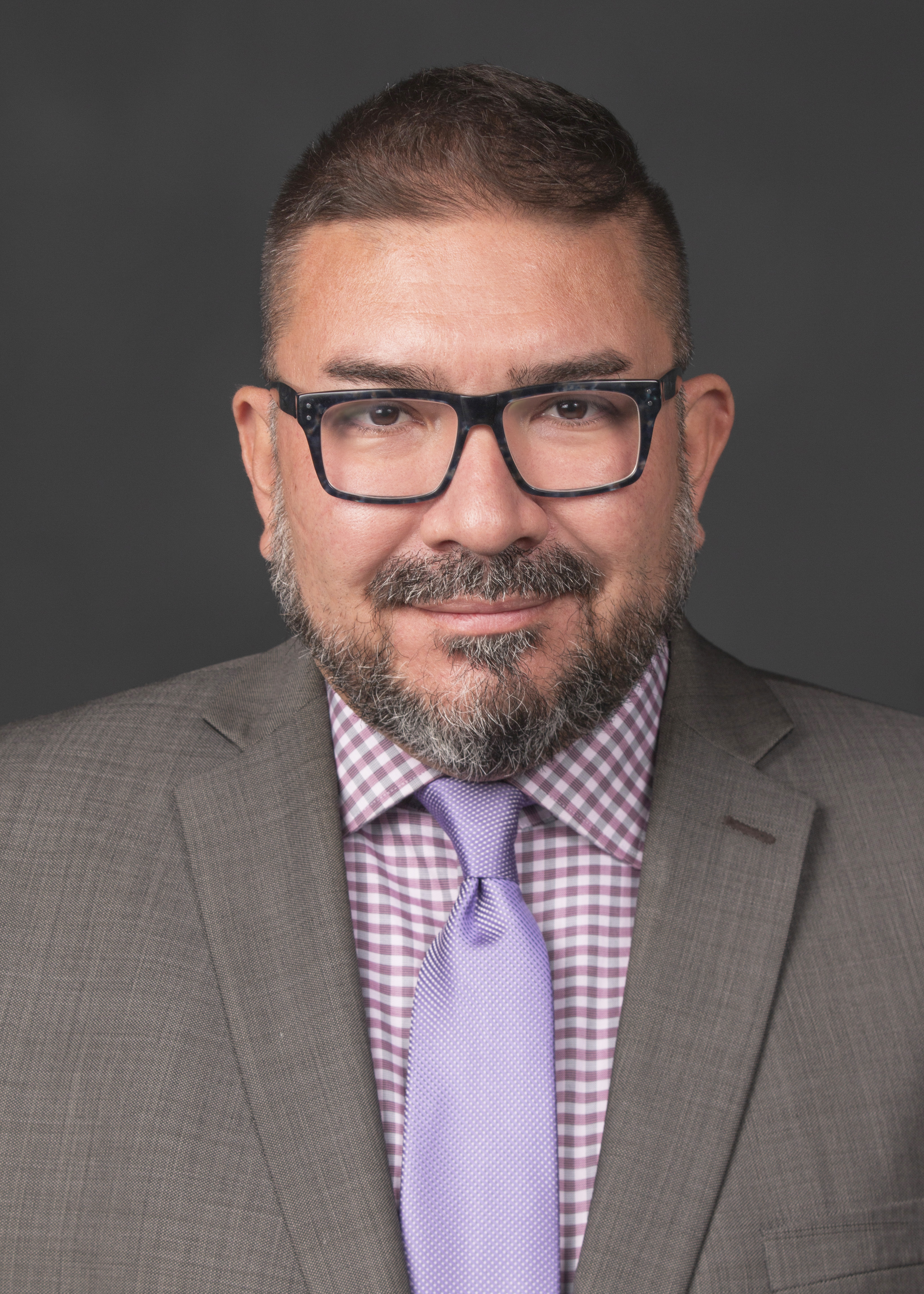 Brooklyn, NY – SUNY Downstate Health Sciences University announced the appointment of Marcus "Gabe" Rodriguez as its new Executive Director of Development for Research. Rodriguez brings extensive experience in successfully cultivating and soliciting major donors at the Feinberg School of Medicine at Northwestern University, Lurie Children's Hospital of Chicago, and the International Rescue Committee.
Rodriguez, who will report directly to senior vice president for Research David Christini, Ph.D., will be responsible for creating and implementing strategies to secure, retain, and grow private philanthropy for research initiatives at SUNY Downstate. In addition, he will work to raise the profile of Downstate's research enterprise among leading philanthropic individuals, foundations, and corporations interested in bolstering scientific discovery and improving healthcare for all.
"As someone who has worked at the intersection of community health, medical research, and social justice, I am thrilled to join SUNY Downstate in its mission to make exceptional health care available to all," said Rodriguez. "I look forward to connecting our scientists and physicians with the philanthropic opportunities they deserve for their work in the communities we serve."
"We are excited to welcome Gabe to SUNY Downstate and look forward to having his extensive experience in philanthropic development help guide the Downstate mission," said Dr. Christini. "His contributions will be instrumental in securing, retaining, and growing private philanthropy for research initiatives at SUNY Downstate that will bring us one step closer to achieving a more equitable healthcare system."
Most recently, Rodriguez led significant gift fundraising as Director of Development for the Department of Medicine at Mount Sinai Health System. At Mount Sinai, he played a crucial role in strengthening its research capacity to address and eliminate health disparities and racial inequities in health sciences.
Mr. Rodriguez earned his Bachelor of Arts with Honors in History from Grinnell College in Grinnell, IA. He is originally from rural New Mexico. He served as the student representative on the community task force that established his hometown's first health clinic.
###
---
Contact: Dawn S. Walker
917.439.9666 | 347.533.2071
dawn.walker@downstate.edu
About SUNY Downstate Health Sciences University
SUNY Downstate Health Sciences University is the borough's only academic medical center for health education, research, and patient care. It is a 342-bed facility serving the healthcare needs of New York City and Brooklyn's 2.6 million residents. University Hospital of Brooklyn (UHB) is Downstate's teaching hospital, backed by an outstanding medical school's expertise and world-class academic center research facilities. More than 800 physicians, representing 53 specialties and subspecialties—many of them ranked as tops in their fields—comprise Downstate's staff.
In addition to high-risk neonatal and infant services, pediatric nephrology, and dialysis (kidney diseases)—and offering the only kidney transplantation program in Brooklyn, among many other distinctive programs—Downstate also sponsors a major learning center for young children with developmental disorders and disabilities. In addition to UHB, Downstate comprises a College of Medicine, College of Nursing, School of Health Professions, a School of Graduate Studies, a School of Public Health, and a multifaceted biotechnology initiative, including the Downstate Biotechnology Incubator and BioBAT for early-stage and more mature companies, respectively. For more information, visit www.downstate.edu or follow us on Twitter at @sunydownstate.
---