SUNY Downstate Confers Degrees to More Than 900 Graduates at Commencement Exercises
By Office of Communications & Marketing | May 13, 2022
Two Honorary Doctorate of Science degrees were awarded, and seven Honorary Doctorate recipients from 2021 and 2020 were also recognized
Brooklyn, NY—SUNY Downstate Health Sciences University conferred degrees to more than 900 graduates of its five colleges and schools today. For the second consecutive year, Commencement was held at Brooklyn's Coney Island Amphitheatre. Downstate also awarded two new Honorary Doctorates today and presented Honorary Doctorates from 2021and 2020 to the seven recipients who could not be recognized in person because of the pandemic.
SUNY Downstate president Wayne J. Riley, M.D., presided over the morning ceremonies and was joined by Academic & Student Affairs vice president Jeffrey S. Putman, Ed.D., who filled in for School of Nursing dean Lori Escallier, Ph.D., providing greetings, and School of Health Professions dean Allen N. Lewis, Ph.D., CRC to swear in the graduates. For the afternoon ceremonies, Dr. Riley was joined by College of Medicine dean F. Charles Brunicardi, M.D., FACS, School of Graduate Studies dean Mark G. Stewart, M.D., Ph.D., and School of Public Health dean Kitaw Demissie, M.D., MPH.
"Commencement is always a wonderful time to celebrate hard-fought academic and clinical victories for our graduates," said President Riley. "And today, more than 900 students and their families joined with the Downstate community to share in the next exciting steps. These last few years have been difficult for everyone; however, our students remained steadfastly committed because they understand that the world—now changed because of the pandemic—will bring about new challenges in healthcare. As a result, they are fully prepared to take their rightful places and care for those who need them most. Congratulations to our Class of 2022!"
Honorary Doctor of Science degrees were also conferred to Linda Ann Clayton, M.D., MPH, and Michael Osterholm, Ph.D., MPH.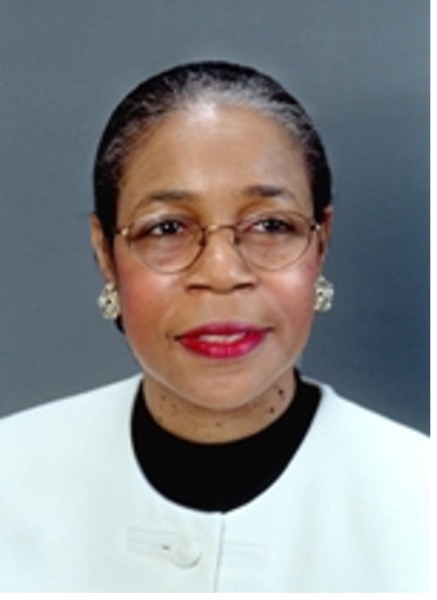 Linda Ann Clayton, M.D., MPH, was nominated for her outstanding work in public health, impactful focus on health equity, and significant scholarship in health disparities. As a gynecologic oncologist and notable author, Dr. Clayton's career concentrated on academic medicine, health policy, and population health.
Dr. Clayton and her late husband, medical historian W. Michael Byrd, M.D, are internationally renowned for their groundbreaking research on the evolution and extent of health disparities affecting African Americans, racialized ethnic minorities, women, and diversity among disadvantaged populations. They co-authored the two-volume Pulitzer Prize-nominated book, An American Health Dilemma. In addition, Dr. Clayton is also the first African-American woman to be sub-specialty trained in gynecologic oncology.
Considered a pioneer in defining structural racism in medicine, Dr. Clayton earned her medical degree from North Carolina Central University. In addition, she completed an OB/GYN residency and a Gynecologic Oncology fellowship at Duke University. After completing her MPH degree at Harvard University, Dr. Clayton joined the Harvard's T.H. Chan School of Public Health faculty.
Dr. Clayton has received many awards, including Honorary Doctorates in Humanities and Education. She also served as a consultant with the National Cancer Institute, the National Medical Association (NMA), and the Congressional Black Caucus (CBC).
Now retired from practice, Dr. Clayton serves as Senior Research Scientist and Instructor in the Division of Public Health Practice at the Harvard T.H. Chan School of Public Health, a continuously held position since her 1992 appointment.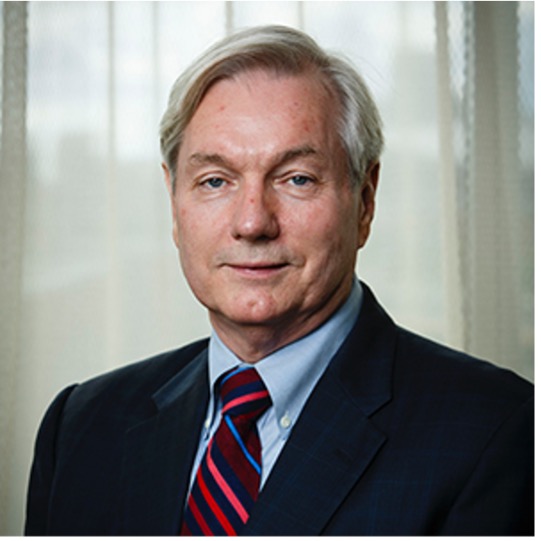 Michael Osterholm, Ph.D., MPH, also received an Honorary Doctorate of Science at Commencement to recognize his national and global work in public health and his dedication to teaching and mentoring public health researchers.
Dr. Osterholm is a prominent public health academician and leading authority on infectious disease epidemiology. He is the Founder and Director of the Center for Infectious Disease Research and Policy (CIDRAP) at the University of Minnesota. Dr. Osterholm served as an advisor to presidential administrations of both parties and as Science Envoy for Health Security on behalf of the United States Department of State. He is an outspoken advocate of developing national emergency preparedness for biological weapon attacks and a leading spokesperson on the public health impact of COVID-19.
From 2001 to 2005, Dr. Osterholm served as Special Advisor to the Secretary of the Department of Health and Human Services on bioterrorism and public health preparedness and has held appointments with the National Science Advisory Board on Biosecurity and the World Economic Forum Working Group on Pandemics. In addition, Dr. Osterholm was appointed to then-President-elect Joe Biden's 13-member Transition COVID-19 Advisory Board in 2020.
Dr. Osterholm has published numerous editorials and opinion pieces in the New York Times and Washington Post and has appeared on "Meet the Press" and other national newscasts. In addition, he is the creator and host of the Osterholm Update. This podcast has served as a significant source of information throughout the COVID-19 epidemic.
Dr. Osterholm has an M.S. in Environmental Health, an MPH in Epidemiology, and a Ph.D. in Environmental Health—all from the University of Minnesota. He is a frequent consultant to the World Health Organization, the National Institutes of Health, the Food and Drug Administration, the Department of Defense, and the Centers for Disease Control.
Dr. Osterholm is the author of more than 315 papers and abstracts, including 21 book chapters. He serves on the boards of nine epidemiology and infectious disease journals. In addition, he is a reviewer for The New England Journal of Medicine, and a member of the National Academy of Medicine (NAM) and the Council of Foreign Relations. He has received significant research awards from the NIH and the CDC.
SUNY Downstate also recognized seven Honorary Doctorate recipients from 2020 and 2021; the degrees could not be conferred in person due to the pandemic. They were acknowledged at this year's Commencement for the 2020 and 2021 Honorary Doctorate degrees, respectively. Honorary Doctorate of Science recipients for 2021 included Harold P. Freeman, M.D., Ali S. Khan, M.D., MPH, MBA, and M. Monica Sweeney, M.D., MPH, FACP. For the 2020 Honorary Doctorate of Science degree, the recipients were Daisy Cruz-Richman, Ph.D., R.N., Eli A. Friedman, M.D., MACP, and John Ruffin, Ph.D. SUNY Board chair emeritus H. Carl McCall, M.Div., DD., DHL, received an Honorary Doctor of Humane Letters. President Riley and senior vice president and chief academic officer Pascal James Imperato, M.D., MPH&TM, MACP, conferred the honorary degrees. Please click here to read their bios.
###
---
Contact: Dawn S. Walker
917.439.9666 | 347.533.2071
dawn.walker@downstate.edu
About SUNY Downstate Health Sciences University
SUNY Downstate Health Sciences University is the borough's only academic medical center for health education, research, and patient care. It is a 342-bed facility serving the healthcare needs of New York City and Brooklyn's 2.6 million residents. University Hospital of Brooklyn (UHB) is Downstate's teaching hospital, backed by an outstanding medical school's expertise and world-class academic center research facilities. More than 800 physicians, representing 53 specialties and subspecialties—many of them ranked as tops in their fields—comprise Downstate's staff.
In addition to high-risk neonatal and infant services, pediatric nephrology, and dialysis (kidney diseases)—and offering the only kidney transplantation program in Brooklyn, among many other distinctive programs—Downstate also sponsors a major learning center for young children with developmental disorders and disabilities. In addition to UHB, Downstate comprises a College of Medicine, College of Nursing, School of Health Professions, a School of Graduate Studies, a School of Public Health, and a multifaceted biotechnology initiative, including the Downstate Biotechnology Incubator and BioBAT for early-stage and more mature companies, respectively. For more information, visit www.downstate.edu or follow us on Twitter at @sunydownstate.
---