SUNY Downstate Welcomes New Chief of Neurosurgery Ernest J. Barthélemy, M.D., M.P.H., M.A.
By Office of Communications & Marketing | Aug 8, 2022
Proud Haitian Returns to Beloved Brooklyn Roots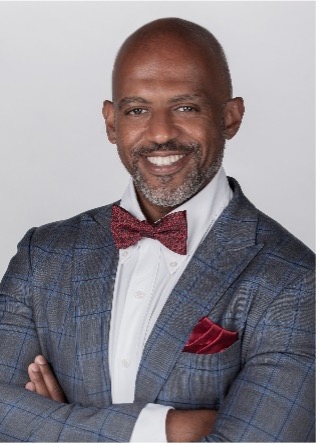 Brooklyn, NY – SUNY Downstate Health Sciences University announced the appointment of Ernest J. Barthélemy, M.D., M.P.H., M.A., as its new Chief of Neurosurgery in the Department of Surgery. In addition, Dr. Barthélemy also has appointments in Neurology, Orthopaedics, and as an assistant professor in the School of Public Health.
In his new role as neurosurgery chief, Dr. Barthélemy will train the next generation of neurologists and surgeons, lending his global professional experience to enhance Downstate's Neurology and Surgery programs by building new initiatives in global neuroscience and surgery. Dr. Barthélemy will participate in clinical and academic mentoring of residents in neurology, surgery, and orthopaedics, while ensuring that the highest quality neurological and neurosurgical services are available to the largest and most diverse possible patient population. Additionally, Dr. Barthélemy's appointment in Orthopaedics will help to expand their spine surgery program and clinical practice.
"We're excited to welcome Dr. Barthélemy to the SUNY Downstate Neurology team as Chief of Neurosurgery," said Wayne J. Riley, M.D., President of SUNY Downstate Health Sciences University. "Dr. Barthélemy will help to address the needs of our diverse populations in Central Brooklyn with his extensive experience in the field of Neurology and leadership with several Haitian community health projects. We look forward to working with Dr. Barthélemy and welcome him home to Brooklyn."
Dr. Barthélemy joins SUNY Downstate as a Board-eligible neurosurgeon with fellowship training in neurotrauma, global surgery, and public health. Most recently, Dr. Barthélemy completed two postgraduate fellowships at the University of California, San Francisco: a clinical fellowship in Neurotrauma at Zuckerberg San Francisco General Hospital and a global surgery fellowship at the Center for Health Equity in Surgery and Anesthesia.
"I am honored to be appointed as the new Chief of Neurosurgery, and I look forward to working with my new colleagues and SUNY Downstate leadership to offer a new perspective to this program," said Dr. Barthélemy. "This tremendous opportunity allows me to work directly with medical professionals and future neurologists in a community that inspired my work, helping to build on our existing knowledge and to develop cutting-edge solutions to our patients' challenges."
Dr. Barthélemy, whose parents are from Grand-Goâve in southern Haiti, was born in Brookdale Hospital and was the first American-born person in his family. His first language is Haitian-Creole. Growing up in Brooklyn near the Flatbush/Nostrand Junction and spending time with his grandparents provided a solid foundation in an authentic and robust community that enhanced an immersive Haitian cultural upbringing in Brooklyn even before his first visit to Haiti in 1994.
Dr. Barthélemy is the current president and co-founder of the Society of Haitian Neuroscientists, a Haitian Diaspora organization that aims to (1) promote the basic, clinical, and translational neurosciences in Haiti by the creation of the conditions necessary for their advancement, to (2) advance neurological and mental health care in all Haitian communities, and to (3) foster collaborations between Haitian neuroscientists. The organization has 100 members and spans six countries representing virtually every major neuroscience branch.
He is also the current Co-Chair of the Young Neurosurgeons Forum of the World Federation of Neurosurgical Societies, a member of the Global Health Task Force of the International League Against Epilepsy, and a Membership Committee member of the Haitian Medical Association Abroad (AMHE).
Dr. Barthélemy has given many lectures, presentations, and teaching engagements worldwide. His extensive scholarly work spans over 40 peer-reviewed English and French publications. In addition, Dr. Barthélemy is a peer reviewer for the World Neurosurgery Academic Journal and is involved in several Professional and society memberships, including the Congress of Neurological Surgeons, the American Association of Neurological Surgeons, and the World Federation of Neurological Societies.
Dr. Barthélemy received his Doctor of Medicine from Icahn School of Medicine at Mount Sinai, where he also completed his residency in Neurological Surgery. In addition, he was a Paul Farmer Global Surgery Fellow at Harvard University, receiving his MPH in Global Health and Public Health Leadership at Harvard T.H. Chan School of Public Health in Massachusetts. He received his M.A. in Applied Physiology from Teachers College of Columbia University and his B.A. from New York University's Gallatin School of Individualized Study in New York.
###
About SUNY Downstate Health Sciences University
SUNY Downstate Health Sciences University is the borough's only academic medical center for health education, research, and patient care. It is a 342-bed facility serving the healthcare needs of New York City and Brooklyn's 2.6 million residents. University Hospital at Downstate (UHD) is Downstate's teaching hospital, backed by an outstanding medical school's expertise and world-class academic center research facilities. Over 800 physicians representing 53 specialties and subspecialties—many of them ranked as tops in their fields—comprise Downstate's staff.
In addition to high-risk neonatal and infant services, pediatric nephrology, and dialysis (kidney diseases)—and offering the only kidney transplantation program in Brooklyn, among many other distinctive programs—Downstate also sponsors a major learning center for young children with developmental disorders and disabilities. In addition to UHD, Downstate comprises the College of Medicine, College of Nursing, School of Health Professions, School of Graduate Studies, School of Public Health, and a multifaceted biotechnology initiative, including the Downstate Biotechnology Incubator and BioBAT for early-stage and more mature companies, respectively. For more information, visit www.downstate.edu or follow us on Twitter at @sunydownstate.