Clinical Research
Infantile Hemangiomas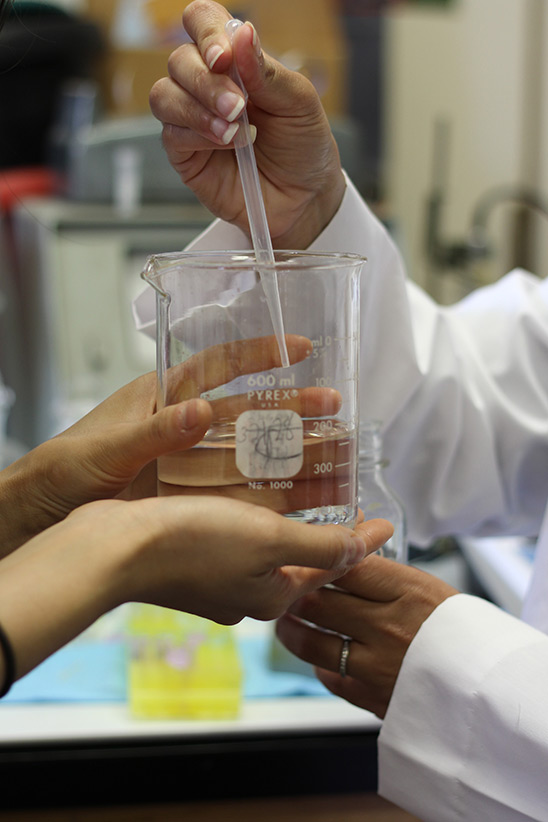 Pediatric Dermatologist Dr. Sharon Glick is one of the pioneers in the use of propranolol for the groundbreaking treatment of infantile hemangiomas. She was instrumental in the development and approval of propranolol as an FDA-approved medication for the disease, and her clinic serves as a referral center for patients with infantile hemangiomas throughout the metropolitan area. Studies on the topic are ongoing, further defining the safety and efficacy profile of the drug.
Confocal Microscopy and Optical Coherence Tomography
Confocal microscopy and optical coherence tomography (OCT) are in demand as imaging technology shifts toward these non-invasive approaches in dermatology. Dr. Orit Markowitz and Dr. Daniel Siegel are conducting several studies evaluating these imaging technologies. One study aims to use OCT to understand how ingenol mebutate, the newest treatment approved for actinic keratoses, treats these precancerous lesions in the skin. Another study uses OCT to scan the nails of patients with psoriasis in an attempt to establish relationships between imaging findings and cardiovascular comorbidity risk status. Confocal microscopy is being used to image actinic keratoses before and after treatment with liquid nitrogen to monitor the outcomes of liquid nitrogen treatment and potentially introduce a new skin cancer diagnostic tool.
Optical Coherence Tomography: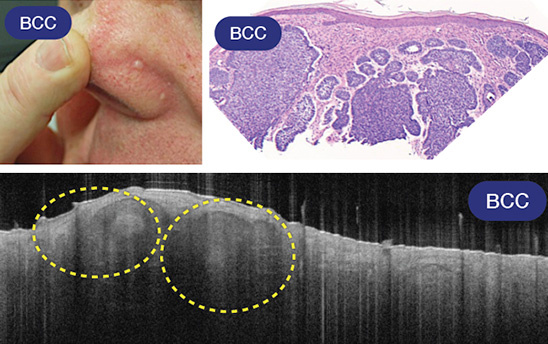 Nodular Melanoma Confocal Microscopy: