Basic Science Research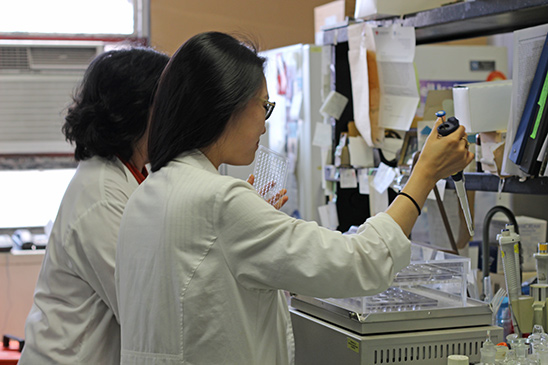 The Department of Dermatology has a long history of cutting-edge and compelling research. A large and diverse patient population make the medical center an ideal place for clinical research trials, and the active laboratories focus on many of the core issues in the basic science of dermatology.
The basic science research at SUNY Downstate focuses on the effects of physical and chemical stimuli on the skin. The main laboratory, spearheaded by Dr. Wei-Li Lee, has developed many in vitro models that are used to understand how UV radiation, microbial organisms, and chemical irritants interact with the skin. In addition, the laboratory studies the skin's response to infection and the effects of alternative and natural ingredients in the treatment of skin conditions.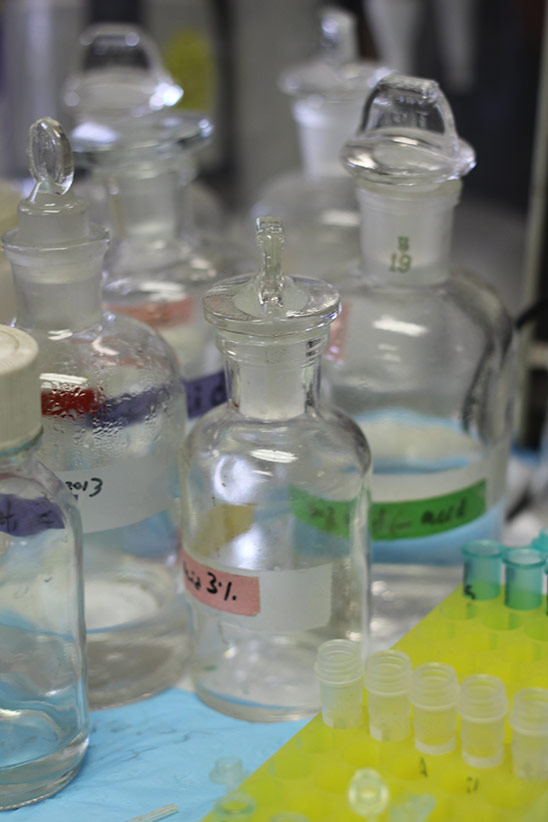 Other basic scientists at SUNY Downstate, including Dr. Neil Brody, have focused their research on tumor immunology, the role of antioxidants on cell survival, the effects of visible light on fibroblast function, and the psychological benefits of neuromodulators. Work is currently being done on the effects of polyphenols on acne pathogenesis.