Physical Medicine & Rehabilitation (PM&R)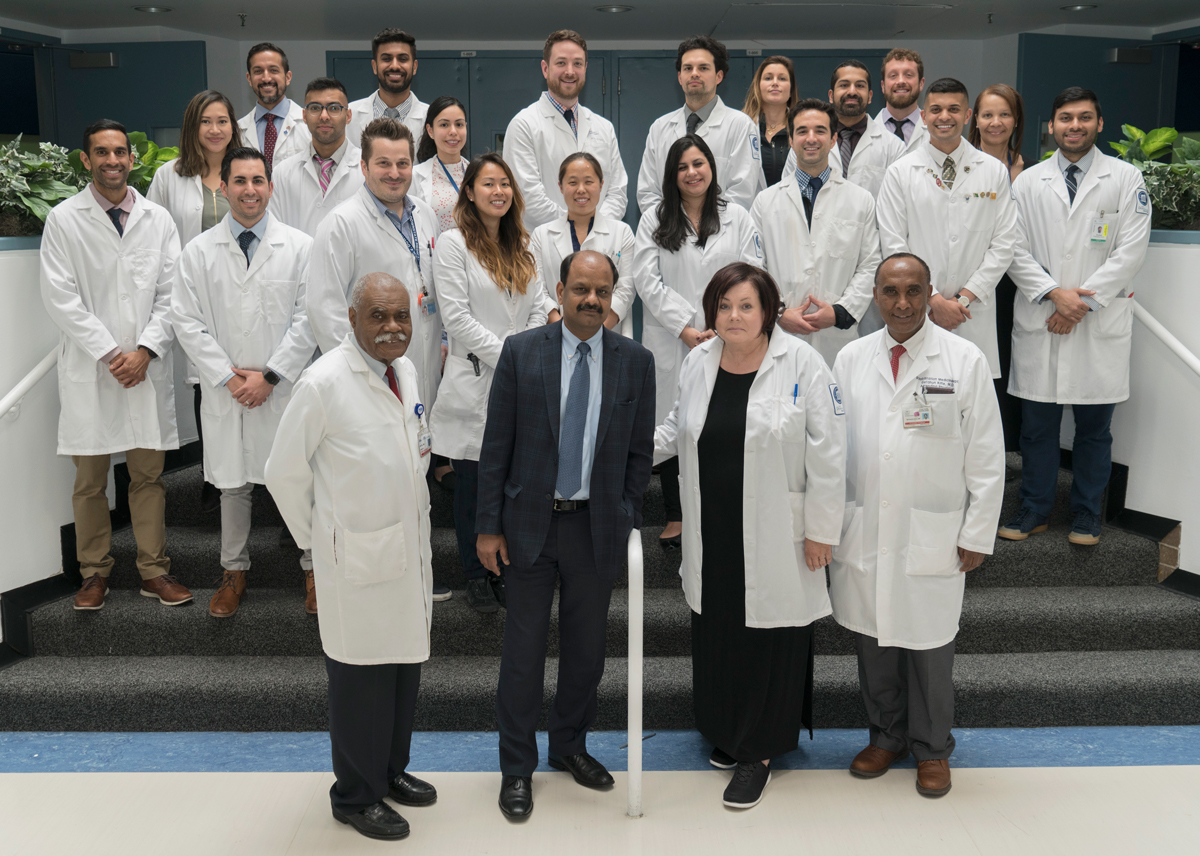 The Division of Physical Medicine and Rehabilitation at SUNY Downstate Health Sciences University is dedicated to providing high quality care to a diverse patient population and to the training of skilled physiatrists who are capable of providing excellent care to patients with a wide range of impairments.
The SUNY Downstate Health Sciences University Department of Orthopedic Surgery and Rehabilitation is the leading provider of musculoskeletal care in the Brooklyn, as well as the preeminent academic facility for musculoskeletal education and cutting-edge musculoskeletal research in the borough.
Physical Medicine and Rehabilitation (PM&R), also known as physiatry or rehabilitation medicine focuses on optimizing patients' functional independence and improving patients' quality of life. The field of PM&R has a focus on impairments or disabilities that effect the bones, joints, tendons, ligaments, muscles, nerves, brain, and spinal cord. Physiatrists seek to treat the patient holistically by addressing a person's physical, emotional, medical, social, and vocational needs.
As a Department
We are strongly committed to provide care for and improve the lives of our globally diverse communities; and to foster an environment that embraces cultural diversity.
We take satisfaction in the work we do every day, and take pride in our collective contributions to the Downstate community.
We are committed to the highest standards of ethical behavior and exemplary performance in patient care.
We value the contributions, ideas and opinions of our patients and partnering organizations.
We research and develop new and creative approaches and services for the anticipated changes in healthcare.
We embrace our rich diversity and commit to an inclusive and nurturing environment.
We are committed to providing the highest quality of service to our patients and community by holding ourselves, our coworkers and our leaders to high standards of performance.
Statement on Diversity, Equity, and Inclusion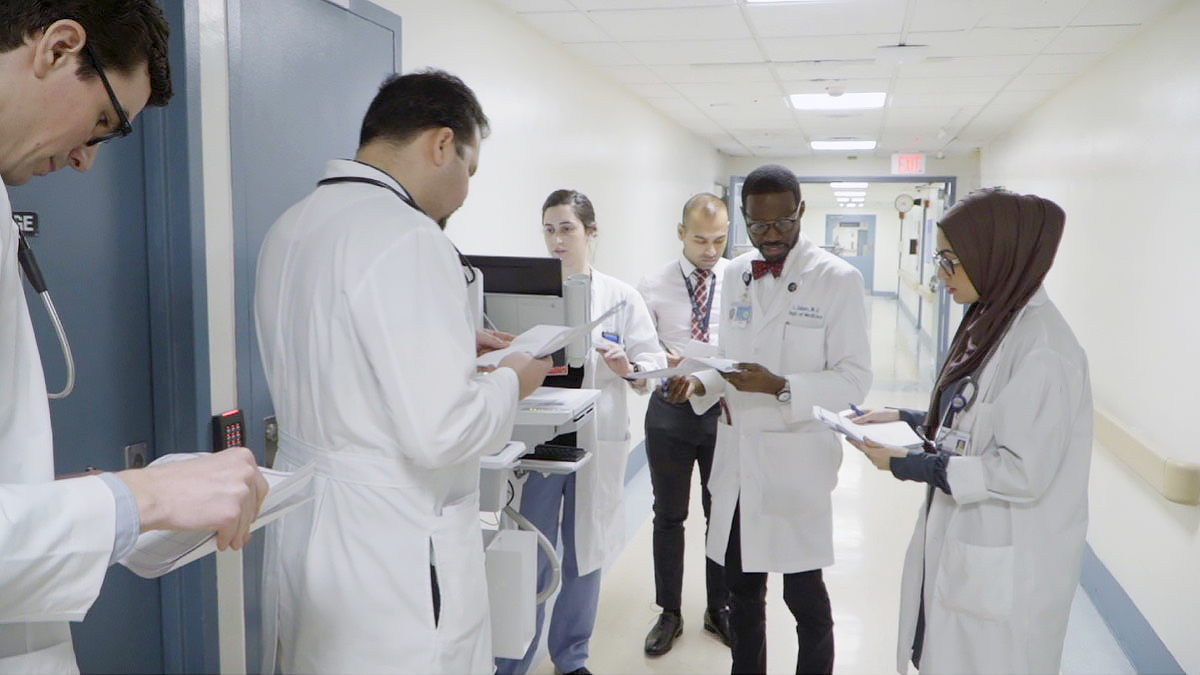 The Division of Physical Medicine and Rehabilitation, our physicians, and our staff are committed to creating a supportive environment for all. We promote a culture that celebrates all individuals.
The Division of Physical Medicine & Rehabilitation at SUNY Downstate Health Sciences University has a firm commitment to diversity, inclusion, and equity. We seek to create a culturally diverse treatment team that includes our attending physicians, residents, and staff. We recognize the vital importance of a diverse and inclusive treatment team to ensuring that we provide the best care for our patients. We aim to provide a treatment team in the Borough of Brooklyn that more closely reflects the diversity of the population that has settled here and, in so doing, to more effectively care for our community. We are committed to ensuring the development of cultural competence in all of our physicians and staff.
Outpatient PM&R Clinic/Ambulatory Rehab Services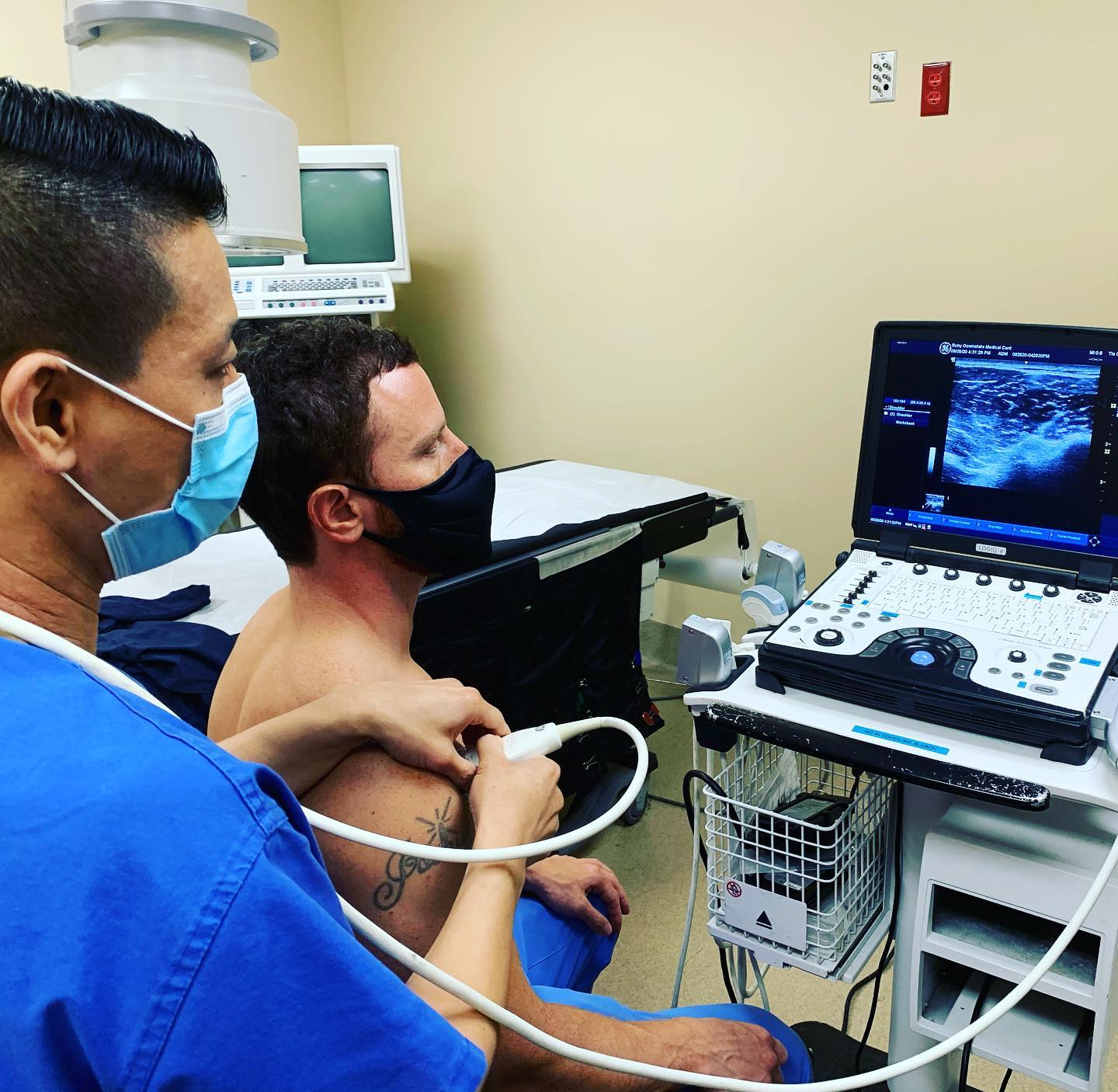 Contact Us
University Orthopaedic Associates
760 Parkside Ave., Ste. 111
Brooklyn, NY, 11226
Contact Number for Clinic Appointments, Questions, and Issues:
718-270-2045
Outpatient Rehabilitation Services
The Outpatient Rehabilitation Clinic at SUNY Downstate Health Sciences University is part of the Department or Orthopedic Surgery and Rehabilitation Medicine's University Orthopedic Associates Bone and Joint Center
Our Clinics and services offered at the outpatient clinic include:
Interventional Pain Management Clinic
Fluoroscopically Guided Interventional Spine Procedures Including:

Epidural Steroid Injections
Medial Branch Blocks
Radiofrequency Ablations
Sacroiliac Joint Injections
Spinal Cord Stimulators
Facet Joint Injections

General PM&R Clinic for pathologies such as:

Musculoskeletal
Neurological
Brain Injuries
Strokes
Spinal Cord Injuries
Prosthetics and Orthotics
Acute Rehabilitation Unit Follow Ups

Sports Medicine Clinic for:

Musculoskeletal Problems
Nonoperative Orthopedic management
Diagnostic Ultrasound
Ultrasound Guided Injections
Regenerative Medicine/PRP

Pediatric Sports Medicine Clinic
Electrodiagnosis: EMG/NCS Clinic
Common and Frequently Performed Procedures Available at Our Outpatient Clinic
Electromyography and Nerve Conduction Studies (EMG/NCS)
Ultrasound guided diagnosis and injections of tendon sheaths, nerves, joints, and bursas
Fluoroscopically Guided Interventional Spine Procedures Including: epidural steroid injections, medial branch blocks, radiofrequency ablations, SIJ injections, spinal cord stimulators, and facet joint injections.
Peripheral joint injections
Peripheral nerve injections
Bursa injections
Platelet rich plasma (PRP) Injections
Inpatient Services – Acute Rehabilitation Unit and Hospital Consults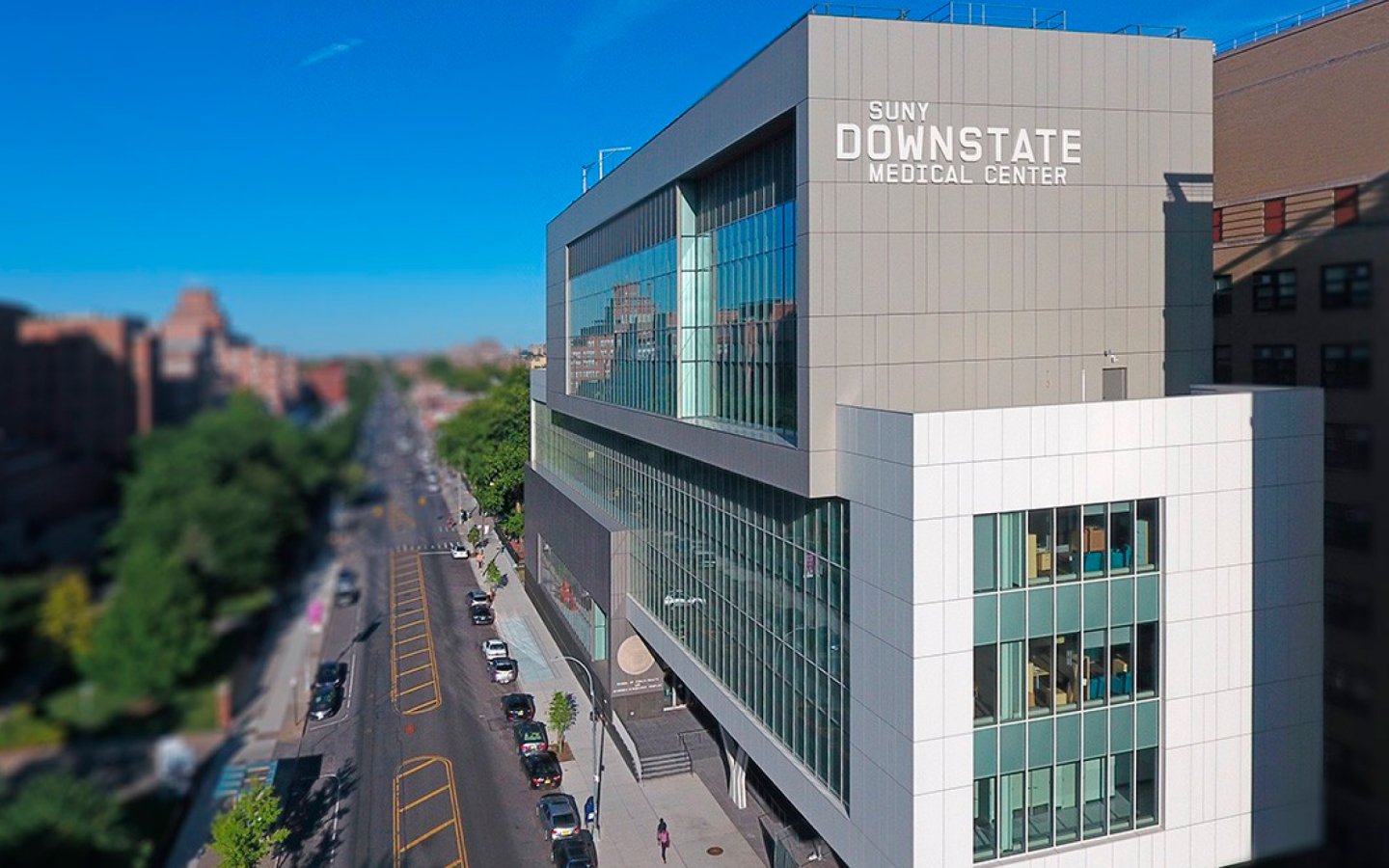 Contact Us
Acute Rehabilitation Unit
Nursing Station 74
445 Lenox Road
Brooklyn, NY 11226
Acute Inpatient Rehabilitation Unit Contact Number:
718-270-3785 – Nursing Station 74
For Patient Referrals to our Acute Rehabilitation Unit:
718-270-3352
Chari Corpuz, OTR/L, MSOL
Rehab Coordinator
718-270-3352
Chari.Corpuz@downstate.edu
Inpatient Rehabilitation Services
The Acute Inpatient Rehabilitation Unit at SUNY Downstate Health Sciences University has 18 Acute Inpatient Rehabilitation Beds.
We offer inpatient rehabilitation services for:
Active polyarticular rheumatoid arthritis, psoriatic arthritis, seronegative arthropathies
Amputation
Brain injury
Burns
Congenital deformity
Fracture of the femur (hip fracture)
Knee or hip joint replacement that meets one of the following criteria:

Bilateral joint replacement
Body mass index of at least 50
85 years of age or older

Major multiple trauma or Multiple fracture
Neurological disorders (i.e. multiple sclerosis, motor neuron disease, polyneuropathy, muscular dystrophy, Parkinson's disease)
Severe or advanced osteoarthritis involving two or more weightbearing joints, having failed outpatient PT
Spinal cord injury
Stroke
Systemic vasculidities with joint inflammation;
Cardiac
Pulmonary
Other Fractures or Joint Replacements
Severe Deconditioning, General Debility
Prosthetics and Orthotics
Chronic Pain
Cancer
Among many other causes of functional impairment and disability
Multidisciplinary Team Approach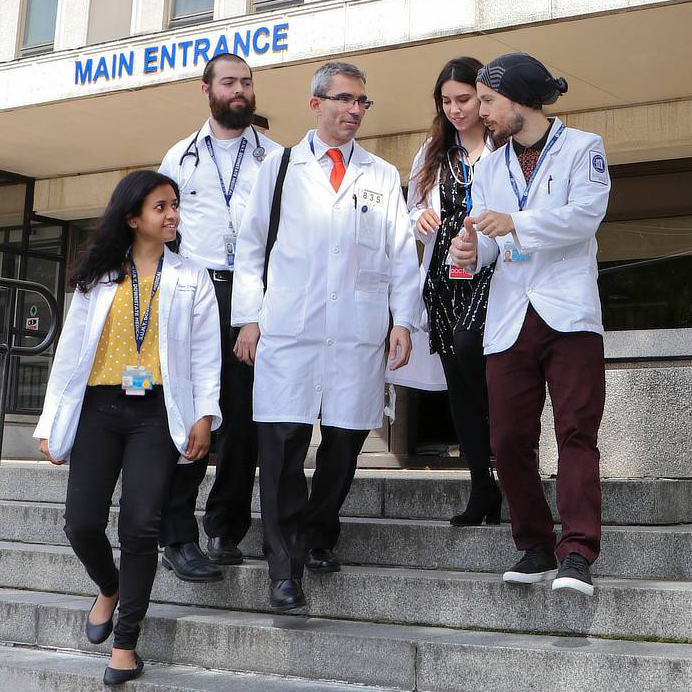 The Division for Rehabilitation Medicine provides a specialized program with trained multidisciplinary staff and specialized equipment designed to meet the needs of acute rehab patients.
Our care team consists of:
Physiatrists (Rehab Physicians)
Physical Therapists
Occupational Therapists
Recreational Therapists
Speech Therapists
Rehabilitation Nurses
Psychologists
Social Workers
Prosthetists / Orthotists
Other Physicians (i.e. Neurologists, Orthopedic Surgeons and Primary Care Doctors)
Additionally, we provide Inpatient Consultation Services for the University Hospital Downstate for all other services including, but not limited to: Surgery, Orthopedics, Neurosurgery, Medicine, Neurology, Transplant, Pediatrics, MICU, CCU, CTICU, NICU, OBGYN.
Research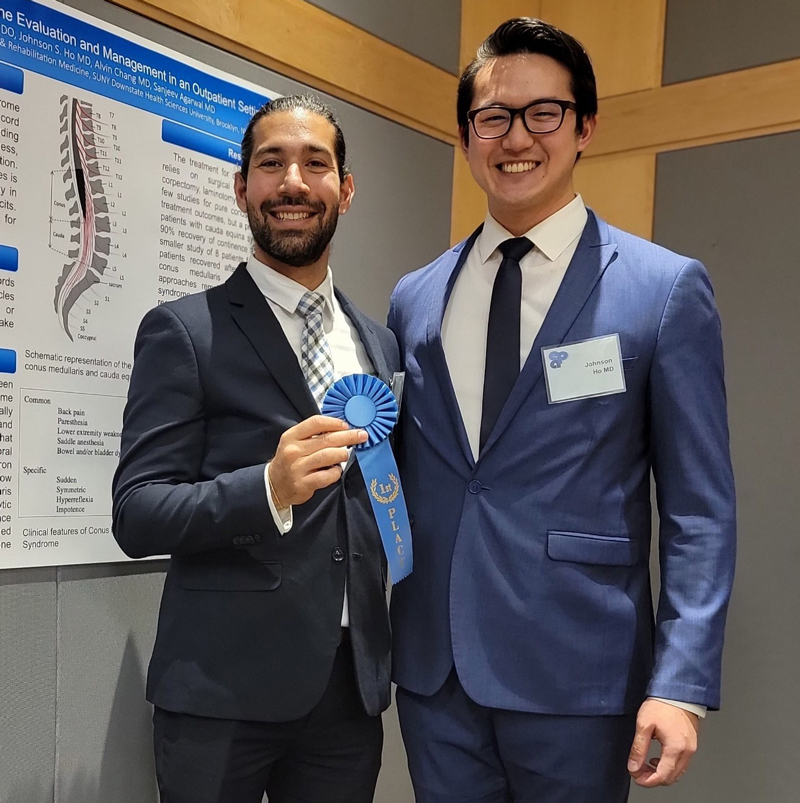 The Department of Orthopedic Surgery & Physical Medicine & Rehabilitation is continuously involved in research.
In conjunction with our Human Performance Laboratory (gait lab), we are currently conducting studies on assistive technology, muscular dystrophy, low back pain, HIV associated neuropathy, exercise adherence, diabetes, and gait analysis, to name a few.
---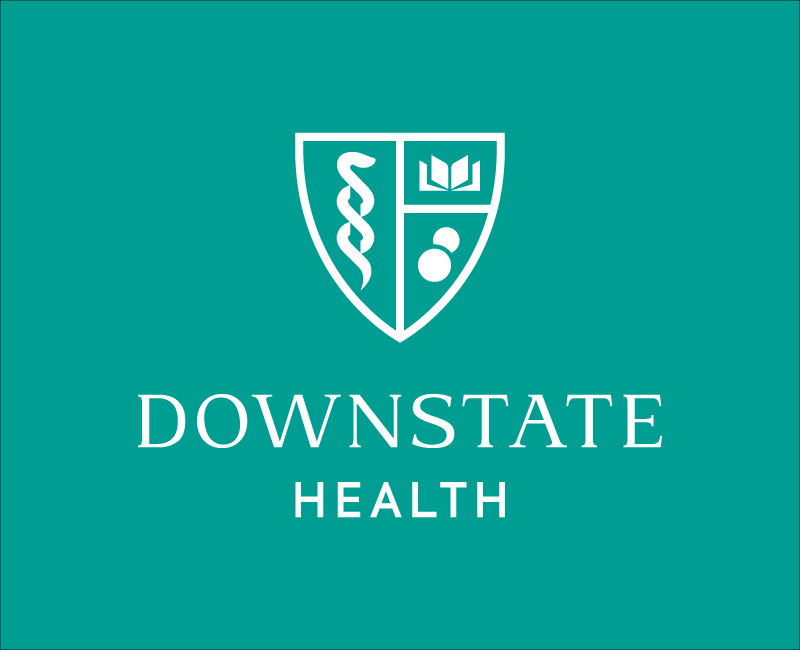 Other Patient Information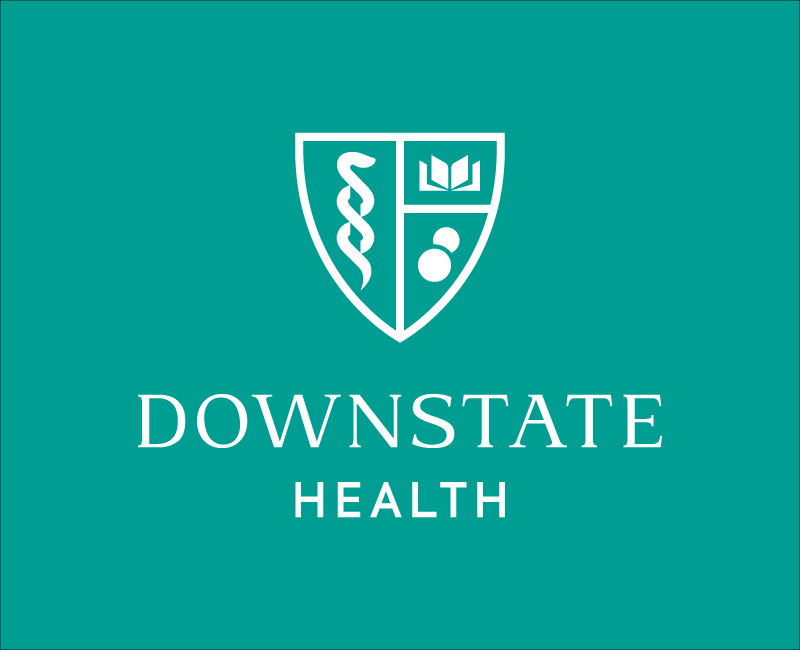 Other Contacts
Dr. Sanjeev Agarwal
718-270-4335
Dr. Haris Choudry, Dr. Lawrence Chan, Dr. Tsai C. Chao, and Dr. Seung J. Park
718-270-2055
Chari Corpuz, OTR/L, MSOL
Rehab Coordinator
718-270-3352
Chari.Corpuz@downstate.edu