Division of Sports Medicine
A Comprehensive Sports Medical Center
The Division of Sports Medicine specializes in the care of athletes of all ages and performance levels. We are Brooklyn's only hospital-based comprehensive sports medical center comprised of a multidisciplinary team dedicated to the special needs of the athlete. Our highly trained sports physicians, orthopedic surgeons, athletic trainers, physical therapists, nutritionists, and sports concussion specialists address all the needs of the adolescent and teenage athlete, the active adult, and the elite athlete. We excel in providing prompt quality care and are there every step-of-the-way until the athlete's safe return to the playing field.
We provide the following sports medical services:
Care of pediatric and adult specific sports injuries
Treatment of acute and chronic sports related musculoskeletal injuries
Surgical services of the shoulder, elbow, hip, spine, knee, foot and ankle
Rehabilitation of athletic injuries
Pre-participation examinations
Sports event medical coverage
Walk-in injury clinic (Fall season only)
Sports concussion services
Sports Health and Safety Education
As an academic medical center, we believe health and safety education is paramount to every community. We offer several FREE seminars and workshops on contemporary sports-safety issues to schools, colleges, and sports organizations throughout the year. We strongly feel community members have a vested interest in understanding valid and reliable information about sports injuries and how to address them. We welcome all inquiries for scheduling educational seminars or workshops with your organization. Contact us to set up your next educational event.
Contact
For more information about any of these services, please call the Sports Medicine Office:718-270-4673.
To make an appointment, please call:
718-270-2045
Email:
sportsmed@downstate.edu
Our Physician Team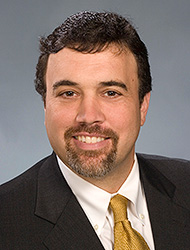 William Urban, MD
Chief, Divsion of Sports Medicine
Chair, Department of Orthopedic Surgery & Rehabilitation Medicine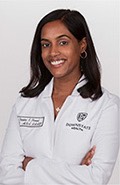 Christine Persaud, MD
Director, Sports Medicine
Family Medicine Service