SUNY Downstate Announces Keynote Speaker, Honorary Degree Recipients Ahead of 2023 Commencement Exercises
By Office of Communications and Marketing | May 10, 2023
Upstate Medical University President Mantosh Dewan, M.D., Selected as Keynote Speaker
Nancy-Ann DeParle, and Emery Neal Brown, M.D., Ph.D. Will Receive Honorary Doctorate Degrees and President's Awards for their Contributions to Healthcare and Healthcare Policy
BROOKLYN, NY— SUNY Downstate Health Sciences University today announced that Upstate Medical University President Mantosh Dewan, M.D., will serve as Keynote Speaker for the May 11, 3:00 PM SUNY Downstate 2023 Commencement Exercises to be held at the Ford Amphitheater in Coney Island. The ceremony for the School of Graduate Studies, School of Public Health, and the College of Medicine will also confer Nancy-Ann DeParle, and Emery Neal Brown, M.D., Ph.D., as honorary Doctor of Humane Letters, and Doctor of Science recipients for their outstanding contributions in science and healthcare policy.
"Commencement is an exceptional time at Downstate, and I welcome celebrating our students and honorary degree recipients alongside Dr. Dewan," said SUNY Downstate Health Sciences University President Wayne J. Riley, M.D. "This year, we are also proud to confer Honorary Doctorate degrees to Dr. Emery Brown and Ms. Nancy DeParle, leaders whose contributions to neuroscience and anesthesiology and efforts on the passage of the Obama-administration Patient Protection and Affordable Care Act, respectively, help to better our healthcare system and provide care for those who are most vulnerable. Their efforts underscore the impact of science and policy affecting the lives of millions of people."
Dr. Dewan currently serves as President and SUNY Distinguished Service Professor at Upstate Medical University in Syracuse, New York, where he has also served as Director of Undergraduate Education, Director of Residency Training, Chair of the Department of Psychiatry, and interim Dean of the College of Medicine from 2016-17. His 80 papers, 35 books and book chapters, and hundreds of presentations are on topics that range from brain imaging and the economics of mental healthcare to psychotherapy and medical education. Dr. Dewan is a Distinguished Life Fellow of the American Psychiatric Association and has received numerous awards for his contributions to the medical field and grants from the National Institute of Mental Health for his work.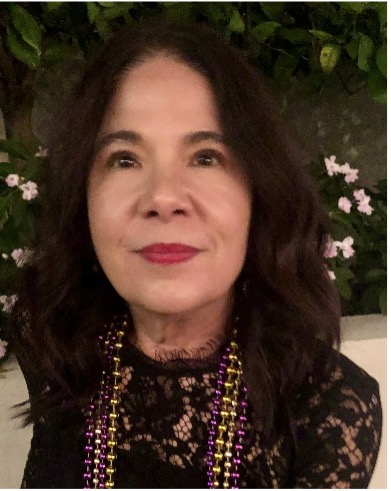 Nancy-Ann DeParle, is a healthcare policy expert nationally known for her significant contributions to addressing health disparities and healthcare access barriers among disadvantaged populations. She served as the Deputy Chief of Staff for Policy in the Obama administration and the director of the White House Office of Health Reform. She led the administration's efforts on healthcare issues, including passing the Patient Protection and Affordable Care Act. Ms. DeParle earned a B.A. degree with highest honors and served as the Student Body President at the University of Tennessee. She also holds a J.D. from Harvard Law School and a B.A. and M.A. in Politics and Economics from Balliol College, Oxford University, where she was a Rhodes Scholar. She also serves as a trustee at Duke University.
In addition to being elected to the National Academy of Medicine, DeParle currently serves as a CVS Health and HCA Healthcare director. She is also a co-founder and managing partner of Consonance Capital Partners. This private equity firm invests in innovative businesses to improve healthcare by driving efficiency, cost containment, and high-quality patient care.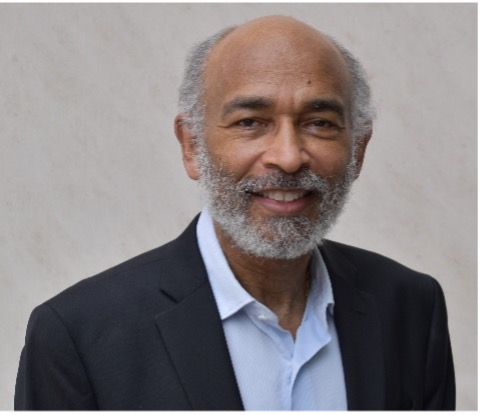 Emery Neal Brown, M.D., Ph.D., is a distinguished American statistician, neuroscientist, and anesthesiologist renowned for his expertise in developing signal-processing methods for neuroscience data analysis. He received his undergraduate, M.D., and Ph.D. degrees from Harvard University and currently holds several professorships, including the Warren M. Zapol Professor of Anesthesia at Harvard Medical School and Massachusetts General Hospital (MGH), the Edward Hood Taplin Professor of Medical Engineering, and Professor of Computational Neuroscience at Massachusetts Institute of Technology (MIT).
Dr. Brown is the Health Sciences and Technology Professor at the Picower Institute for Learning and Memory and the Institute for Medical Engineering and Science. Brown is a member of the National Academies of Sciences, Engineering, and Medicine, the National Academy of Inventors, and the American Academy of Arts and Sciences. He has made transformative contributions to anesthesiology, and his research has significantly advanced the understanding and treatment of brain disorders.
About SUNY Downstate Health Sciences University
Downstate Health Sciences University (Downstate), located in Brooklyn, is one of four academic health centers in The State University of New York (SUNY) 64-campus system. It is the only SUNY academic medical center in New York City delivering health education, research, and patient care and primarily serves the borough's 2.7 million residents. Downstate consists of five schools and colleges, a multifaceted biotechnology initiative, and University Hospital at Downstate (UHD), the 342-bed teaching hospital backed by Downstate's outstanding medical school expertise and world-class academic center research facilities. Over 800 physicians, representing 53 specialties and subspecialties—many of them ranked as tops in their fields—comprise Downstate's staff.
In addition to high-risk neonatal and infant services, pediatric nephrology, and dialysis (kidney diseases)—and offering the only kidney transplantation program in Brooklyn, among many other distinctive programs. Downstate comprises a College of Medicine, a College of Nursing, a School of Health Professions, a School of Graduate Studies, a School of Public Health, and a multifaceted biotechnology initiative, including the Downstate Biotechnology Incubator and BioBAT for early-stage and more mature companies, respectively. For more information, visit www.downstate.edu
###