Veterans Educational Benefits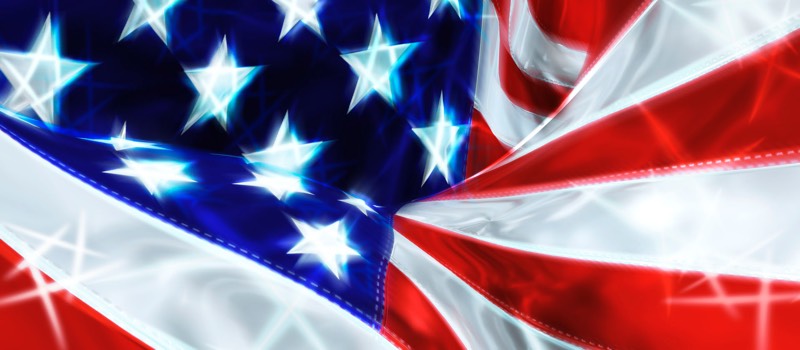 We hope this site is a helpful resource for both veterans, their dependents or students who are considering a career in the military.
Veterans of the Armed Services are generally eligible for educational benefits from the U.S. Department of Veterans Affairs (VA). The VA pays some benefits directly to the student, and some to the school, depending upon which benefits the student is entitled to. The student must apply for benefits directly with the VA, and SUNY Downstate Medical center who will certify the student's enrollment and academic progress to the VA. The VA will make monthly payments to the student or school accordingly based upon that certification.
Please click to visit SUNY Veteran Affairs Education Benefits page.
The Post-9/11 GI Bill
The Post-9/11 Veterans Educational Assistance Act of 2008 (the "GI Bill") expands the educational benefits available to many veterans who served on or after September 11, 2001. This new legislation, effective August 1, 2009, provides financial support for education and housing to individuals with at least 90 days of aggregate service on or after September 11, 2001, or individuals discharged with a service-connected disability after 30 days.
Veterans with a service-related disability, as well as children or dependents of veterans who were disabled or killed in the line of duty, may be eligible for additional benefits via https://www.va.gov/.
Are You Eligible?
To find out if you are eligible for Post-9/11 GI Bill benefits, please contact the Department of Veterans Affairs at:
Phone: 1 (888) GI BILL-1 (1-888-442-4551)
New York State Veterans and Families Benefits
Additional Veteran Tuition Rewards can be applied for at the New York State HESC website.
Allowing Veterans to Attend or Participate in Courses Pending VA Payment
Background
Section 103 of Public Law (PL) 115-407, 'Veterans Benefits and Transition Act of 2018,' amends Title 38 US Code 3679 by adding a new subsection (e) that requires disapproval of courses of education, beginning August 1, 2019, at any educational institution that does not have a policy in place that will allow an individual to attend or participate in a course of education, pending VA payment, providing the individual submits a certificate of eligibility for entitlement to educational assistance under Chapter 31 or 33.
Pending Payment Compliance
In accordance with Title 38 US Code 3679(e), SUNY Downstate Health Sciences University adopts the following additional provisions for any students using U.S. Department of Veterans Affairs (VA) Post-9/11 G.I. Bill® (Ch. 33) or Vocational Rehabilitation & Employment (Ch. 31) benefits, while payment to the institution is pending from VA.
SUNY Downstate Health Sciences University will not:
Prevent the student's enrollment;
Assess a late penalty fee to the student;
Require the student to secure alternative or additional funding;
Deny the student access to any resources (access to classes, libraries, or other institutional facilities) available to other students who have satisfied their tuition and fee bills to the institution.
However, to qualify for this provision, such students may be required to:
Produce the VA Certificate of Eligibility (COE) by the first day of class;
Provide a written request to be certified;
Provide additional information needed to properly certify the enrollment as described in other institutional policies
GI Bill® is a registered trademark of the U.S. Department of Veterans Affairs (VA).
Johnny Isakson and David P. Roe, M.D. Veterans Health Care and Benefits Improvement Act
The Johnny Isakson and David P. Roe, M.D. Veterans Health Care and Benefits Improvement Act of 2020 requires educational institutions to make certain disclosures to students using federal military and/or VA educational benefits. To view and print a copy of an estimated personalized cost of attendance you can visit the SUNY Net Price Cost Calculator and select Downstate Medical from the dropdown. Additional financial information can be found at the NCES College Navigator site.
The SUNY Financial Aid Plan (FAP) will provide a more in-depth analysis and accurate picture of student cost once the student has filed their FAFSA, completed a SUNY application, and has been accepted by a campus.
Additional Military and Veterans Information Links
SUNY Downstate Certifying Officer
Sherine Malcolm
sherine.malcolm@downstate.edu
450 Clarkson Avenue, MSC 98
Brooklyn, NY 11203
Phone: (718) 270-4551
Fax: (718) 270-7592
Web: Registrar
Edeline Mitton
Continuing Education Certifying Officer
Individuals who are not matriculated and who want to take continuing education courses using VA benefits will contact Edeline Mitton at Edeline.mitton@downstate.edu.
Natalie Arrindell
Graduate Medical Education Certifying Officer
Residents who want to use their VA benefits will contact Natalie Arrindell at natalie.arrindell@downstate.edu