Gift Shop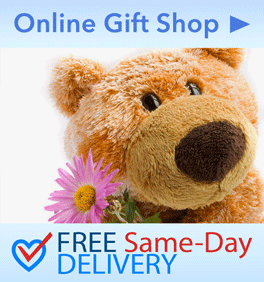 Shop Online 24/7
Includes products available for delivery from any LoriGifts nationwide network of hospital gift shops.
or Call the Gift Shop at
(718) 270-1713
to order local flowers, balloons, or other gifts for same day delivery to patients.
Promotions change frequently and are posted on the store front window.
The Gift Shop is located at the University Hospital Main Lobby at 445 Lenox Rd. It is operated by Lori's Gifts under a contract with the Faculty Student Association (FSA).
The gift shop provides full range of greeting cards, holiday items, gifts, gift wrap, fresh flowers, baby wear, sundries, Newspapers, Magazines, candies, chocolates, sodas and other soft drinks.