Scholarship Recipients
Weinrauch Scholarship
Harry Weinruach, a cardiologist, graduated from Downstate Health Sciences University in 1954. Dr. Weinrauch was proud of his school and the excellent education he received while at Downstate. His family has decided to best honor his legacy by choosing to support candidates whose attributes most closely resemble his own. We thank the Weinrauch family for their support of the following Fall 2020 entering students.
---
Bryant Muniz Safadi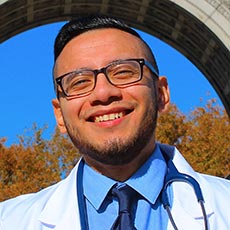 I am currently a first-year medical student. I was born in Manhattan; however, I was raised in Queens, New York. I attended to William Cullen Bryant High School and received my BA in biochemistry from Hunter College. I am a big Mets and Jets fan. I am very excited to attend SUNY Downstate and am looking forward to advancing my medical education so that I can serve the underserved in the future. I am also grateful to the Weinrauch family for helping me accomplish my goal.
---
Nayeem Uddin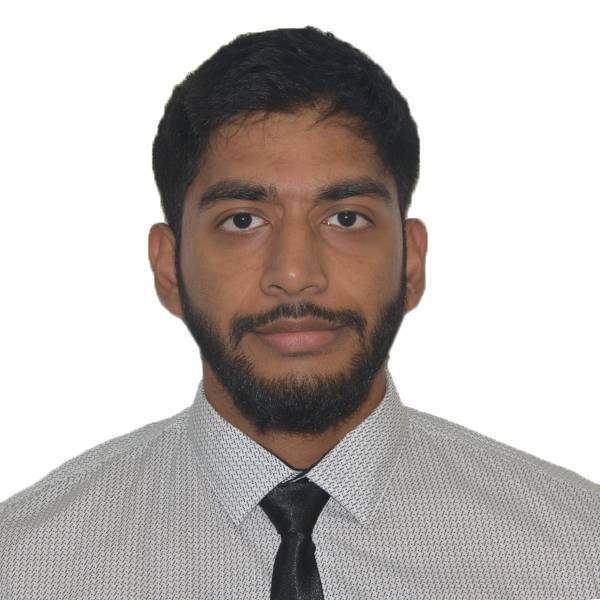 Born and raised in Brooklyn, New York, Nayeem Uddin worked to choose a career that would satisfy his innate curiosity to learn as well as leave a global impact. As he completed a dual major in Biology and Psychology with a minor in Chemistry at the City College of New York, he found the field of medicine to encompass his interests. His various interactions growing up allowed him to witness the impact a physician can make on communities both locally and globally. Nayeem hopes to carry these experiences with him through his years at SUNY Downstate Health Sciences University College of Medicine and beyond as he works to follow the footsteps of his predecessors.
---
Lakshay Khosla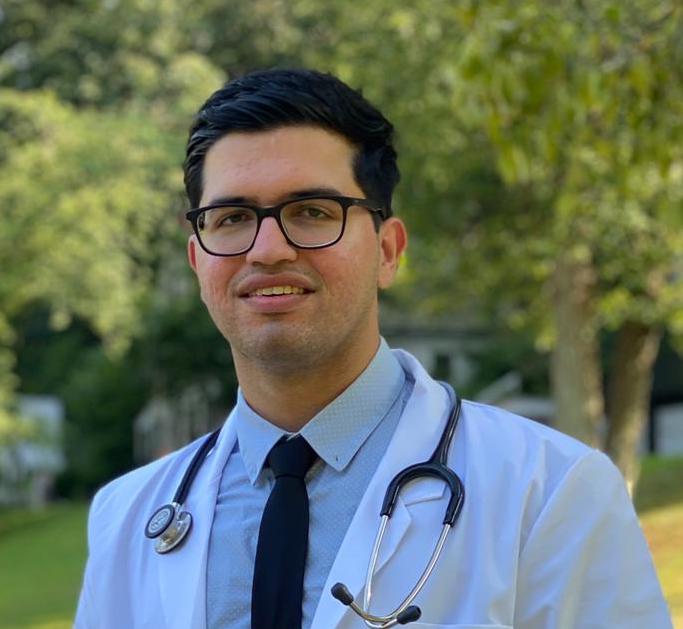 Lakshay Khosla is a current MS1 at SUNY Downstate Health Sciences University College of Medicine. He was born in India and immigrated to the US at a young age. He grew up in Queens, went to high school in the Bronx, and attended Brooklyn College, experiencing the diverse neighborhoods of New York City. He graduated in 2020 with a major in Chemistry and minor in Philosophy; additionally, he was awarded Student Leader of the Year for his leadership in multiple organizations during his final year of undergrad. Driven to help underserved communities, Lakshay is excited to be learning medicine at one of the most diverse medical schools in the country.
---
Binyamin Simkhaev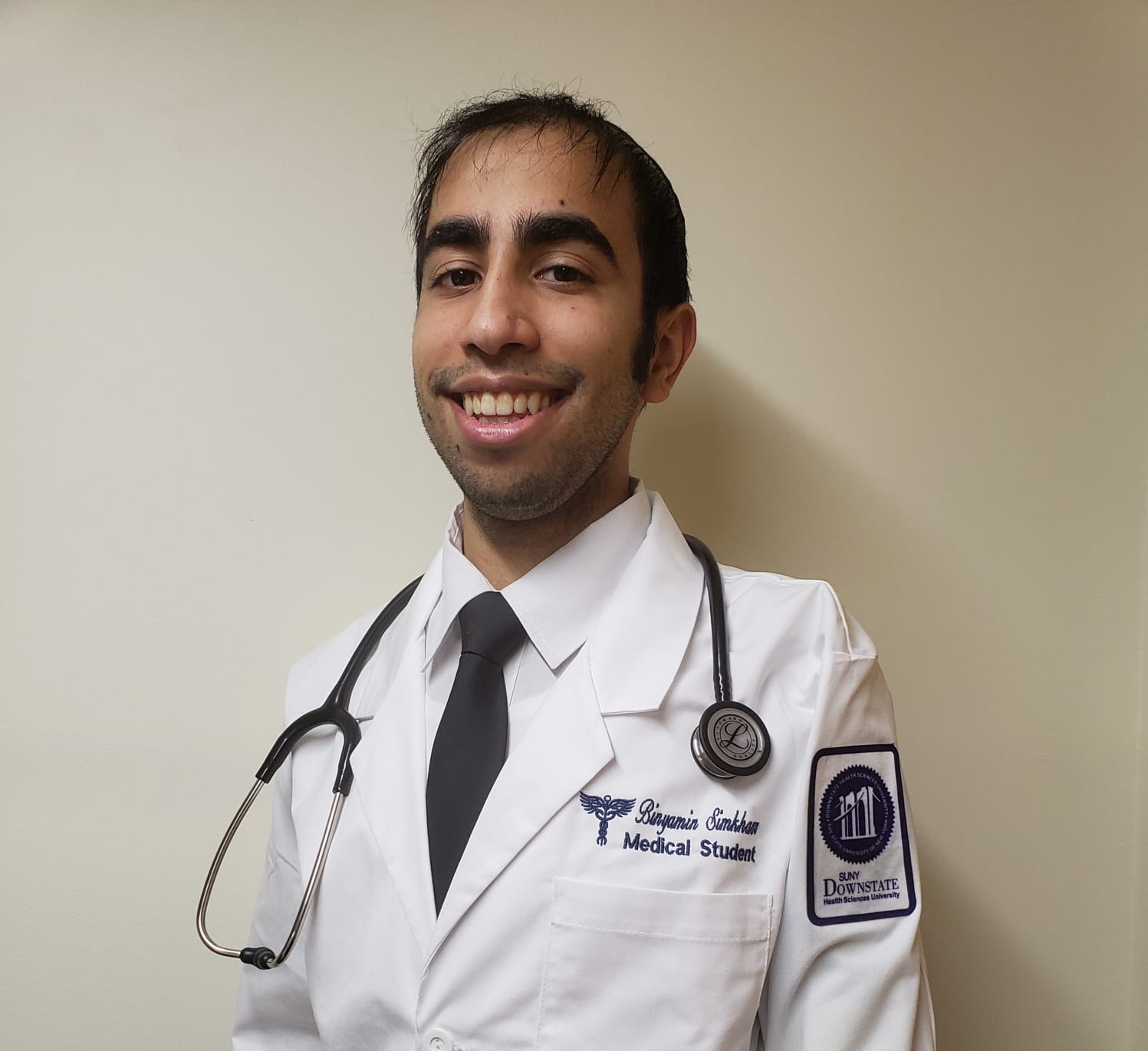 Binyamin Simkhaev is currently a medical student, and is ecstatic to be learning medicine, at SUNY Downstate Health Sciences University College of Medicine. He comes from a Sephardic-Mizrahi Bukharian Jewish background and was born in Tel Aviv, Israel. As a child he immigrated to Queens, NY. He graduated from Queens College with a Bachelor of Arts Degree in spring 2020. Fun facts about him, include that he is multilingual where he is fluent in English, Hebrew, Russian, Bukharian dialect, and is learning Spanish. He loves sports, playing musical instruments, and cooking. Binyamin is grateful and honored to be a Weinrauch Scholar which helps him pursue his dream of becoming a physician.