Admissions Policies
Admissions to SUNY Downstate Health Sciences University is based on the qualifications of the applicant. SUNY Downstate Health Sciences University does not discriminate on the basis of race, sex, gender, color, creed, age, national origin, disability, sexual orientation, religion, marital status or status as a disabled veteran or veteran of the Vietnam era. Responses on this application to questions of race, sex, and date of birth are voluntary and are used for statistical purposes only.
The Admissions Committee considers the qualifications of each applicant. Decisions regarding admission are based on a number of factors, including, but not limited to the following:
prior academic performance
completion of prerequisite courses and the grades received in those courses
the results of standardized tests, when required
letters of recommendation, communication skills, and motivation to pursue the profession
volunteer or observational experience in the career field
Entrance requirements vary by individual program. Please note: Competitive applicants have completed all prerequisite courses at the time of application. All prerequisites must be completed with a grade of "C" or better (a grade of "C-" is not acceptable). In some programs, higher grades may be required to be competitive for admission. See specific instructions for your program.
We recommend that you have volunteer or observational experience in a setting appropriate to your career choice, preferably before you apply. In some programs, direct patient care or specific health care experience, and/or volunteer hours are required for admissions.
Transfer Credit Policy
SUNY Downstate is an upper-division transfer and graduate institution. Students in our bachelor programs complete a minimum of 60 semester hours of pre-requisite courses prior to enrolling. Students in our graduate degree programs complete pre-requisite courses and a bachelor degree prior to enrolling. The pre-requisite courses are not taught at SUNY Downstate and must be taken at another institution of higher education. Pre-requisites for each program are listed on the Admissions website for each program. Completing the pre-requisites does not guarantee admissions to SUNY Downstate or our programs.
Learn more about the Transfer Policy
Acceptance Deposit Policy
If accepted, the deposit for undergraduate programs and the graduate programs is $150. The admissions deposit will be credited toward your first semester tuition bill. The policy on refunds can be found here.
Learn more about Acceptance Deposit Policy
Criminal Background Check Policy
Please note that all students who will be enrooled to any SUNY Downstate Health Sciences University programs will be required to complete a background check prior to enrollment, at their expense. Background Checks will be conducted post-admissions and are not used by the Admissions Committee to determine admissions. If you are accepted, instructions for completing this requirement will be emailed to you. Once you receive these instructions, you must successfully complete the background check no later than one month prior to your enrollment at SUNY Downstate. If you have questions about this requirement, contact the Office of Student Admissions.
Learn more about the Criminal Background Check Policy
COVID-19 Information & Resources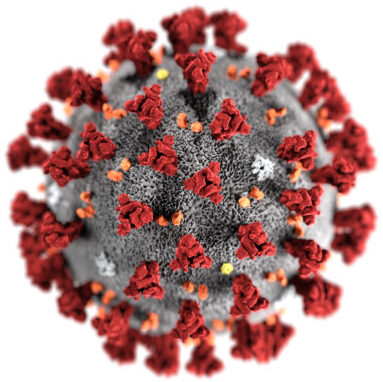 The Office of Student Admissions continues to monitor guidance about the coronavirus from the CDC and the State of New York. We have modified our operations as needed to best support our applicants and accepted student population during this rapidly changing pandemic. Below please find answers to some of our most common questions.
COVID-19 Accepted Student Policies
We have modified our COVID vaccine policies. While students are now permitted to decline to take the vaccine, if accepted and should you choose to not provide proof of the initial/boosters(s) COVID vaccine you will be required to sign a declination form as part of your health clearance process
SUNY Downstate Health Sciences University cannot guarantee clinical placements due to vaccine requirements. Should a student be assigned to a clinical site that requires the COVID Vaccine, SUNY Downstate cannot guarantee an alternate clinical site will be available in the current, or future, semester that does not require the COVID Vaccine, which may impact the student's ability to complete the academic program in either a timely manner, or at all. Clinical sites are not required to accept a declination or exemption that may have been granted by SUNY Downstate Health Sciences University.
COVID-19 Applicant Policies
Pass/Fail, Online Courses & Discontinuation of Activities:
College of Medicine Applicants

We understand that the COVID-19 pandemic may have impacted different facets of an applicant's portfolio, including, but not limited to: Pass/Fail grades, on-line coursework, and/or discontinuation of activities. The Admissions Committee will be flexible in its admission criteria and will continue to holistically review and evaluate each application. We ask only that you provide a letter or document confirming the reason you opted for these different experiences.

Applicant to the School of Health Related Professions & College of Nursing

Online Course & Grading Policy:

Pass/Fail Option

If the letter grade is an option, applicants must complete their respective course work with a letter grade
P/F grading option only apply to the non-science courses

Online courses

Online science courses will be accepted. Note: If science courses are being offered as Pass/Fail, a letter from the institution must be provided indicating that the science course is offered as Pass/Fail.

Clinical & Non-Clinical Hours:

In light of COVID-19, if you have provided proof of clinical or non clinical hours but they are not completed, your existing hours will be evaluated and subject to approval on a case by case basis by the program to which you applied

BLS: Applicants to: College of Medicine, School of Health Professions and College of Nursing
View the full schedule at Here

Gear UP with CPR is all-hands-on-deck with helping propel the training of BLS during the transition of incoming medical students and residents.
Your can register for a BLS course in just two steps:

Step 1: Go to Gearup with CPR

Step 2: Register for 'Basic Life Support (BLS) for SUNY Downstate STUDENTS'

Gear Up with CPR is an American Heart Association Training Facility in New York with an office in Brooklyn, NY. They also do trainings in Bronx, Valley Stream, and Manhattan.

Interviews:

The College of Medicine conducts the traditional one-on-one interview. Information regarding the 2022 interview cycle will be posted in August.

Virtual interviews are being conducted for School of Health Professions, College of Nursing and School of Public Health programs where applicable.

Test Scores:


The GRE is offered online and will be accepted by the PT program

The School of Public Health has waived the GRE option for the MPH and MHA program for Summer & Fall entry.
Student Health Policy
Accepted students are also required to submit completed health forms to the Student Health Office prior to the deadline listed in your acceptance letter.
Applicants who are placed on the Alternate list should also submit completed health forms to the Student Health Office, in the event that they are offered a place in the entering class.
Learn more about Student Health Policy
---
Still have a question? Send an email to admissions@downstate.edu