Learning Modality
In Fall 2021, SPH students can learn in the classroom, participate live remotely, or learn in their own time. They can also seamlessly change their learning platform any time during the semester.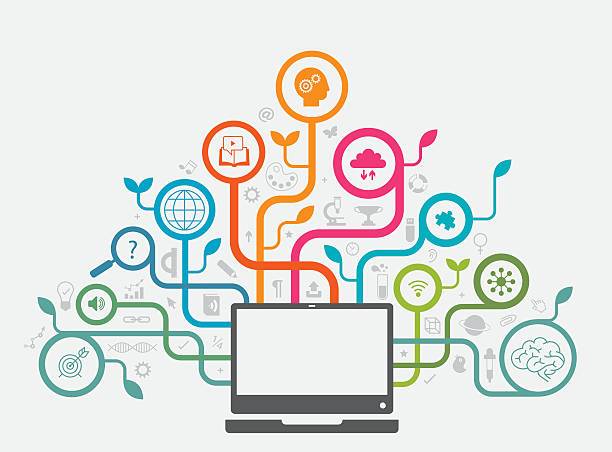 Courses are being offered in several different formats in Fall 2021 in order to best meet the needs of our students. For instance, all of our MPH core and concentration courses are being offered in either a Hyflex or a Hybrid format, and some courses are being offered in Online formats (either Synchronous online, Asynchronous online, or Combined online). Key differences between these formats are as follows:
Synchronous online: A synchronous online course is delivered through Blackboard, Microsoft Teams, or another online platform, allows for live communication with your instructor and fellow learners, and requires your participation in 'real time'. For a synchronous online course, much like a traditional course offered in a classroom, you will commit to scheduled weekly class times and sign into the online platform according to that schedule.
Asynchronous online: An asynchronous online course is also delivered through Blackboard, Microsoft Teams, or another online platform, but there is no requirement to sign in to the online platform at a set time each week. The course instructor will set due dates for completion of different learning activities (e.g., videos, assignments, blogs, discussion boards), and course modules each week are completed independently during that week, on the student's own time.
Combined online: A combined online course includes both synchronous, scheduled online course meeting times along with asynchronous content throughout the semester. Students taking a combined online course should note the course calendar for the days and times for any synchronous online sessions.
Hyflex: A Hyflex course offers instruction each week in three different modalities, and students select how they wish to engage in that week's content. This model includes the traditional classroom format ('face to face'), a simultaneous, synchronous online format for that session, and an option to participate through an asynchronous online format. This flexible model allows students to choose the learning format that works best for them, each week, by participating in either:
The traditional classroom model ('face to face'), with courses held in the SUNY Downstate School of Public Health classrooms,
-or- Through signing in to the weekly face to face classroom session remotely via the synchronous online format,
-or- Participating via asynchronous online instruction.
Hybrid: A hybrid course incorporates a variety of instructional modalities, including some weeks that may be offered in an online format, and others that may be offered in a Hyflex format. Students taking a hybrid course should note the course calendar for the days and times for any Hyflex or synchronous online sessions offered in the semester.