Admission to SUNY Downstate's Epilepsy Monitoring Unit
Your doctor may have asked you to be admitted to the SUNY Downstate Epilepsy Monitoring Unit (EMU) for a test called video-EEG monitoring (or V-EEG). As a patient in the EMU you will be cared for by an interdisciplinary epilepsy team including physicians, neuropsychologists, nurses, EEG technologists, dietitians and social workers, working together to provide excellent, comprehensive care.
Preparing for an EMU admission
Wash and dry your hair completely, as you will not be able to shower while in the EMU.
Packing Checklist
Medications (or bring a list of all medications including the dosage, number of pills and times of day that you take them)
Five days worth of clothes, unless instructed otherwise by your physician. Choose buttoned or zippered tops rather than pullovers, as this enables easy changing while wires are attached to your head.
Toiletries, including deodorant, comb, brush, shampoo and conditioner. Usually you will be able to shower and wash your hair after the electrodes are removed at the end of your admission.
Entertainment (books, games, toys, crossword puzzles, knitting, etc.) You may bring a laptop or DVD player – but don't forget to bring the DVDs!
What to Expect
Upon admission, you will be required to provide consent giving SUNY Downstate permission to record both EEG and video during the EMU admission. An EEG technologist will measure your head and attach EEG electrodes to your scalp with a special glue. Your head will then be wrapped with gauze and tape to make sure the electrodes stay in place. You will be interviewed and examined by physician and nurse members of the team. While in the EMU, your brain wave activity will be monitored by the EEG, and your physical activity will be monitored by a video camera equipped with a microphone. You will be in range of the video camera as long as you are in the hospital bed or the bedside chair. You will not be video monitored while in the bathroom although you must inform your nurse if you need to use the bathroom.
The EEG technologist will orient you to the equipment, and will make sure that you know how to use the "patient event" button. You or someone staying with you should push this button every time you have an aura, seizure or spell.
Each day, you will be seen by an interdisciplinary team to address your plan of care, to update you about the video-EEG results, and to answer any questions or concerns you might have. During your stay, medications will be administered by the nursing staff, on a schedule to be determined by the epilepsy team. Your doctor may reduce or discontinue your seizure medicines to help provoke a typical seizure so that it can be recorded and analyzed.
You may not chew gum or listen to your iPod or other MP3 players, as these will interfere with the EEG recording. Smoking is prohibited inside the hospital, and patients undergoing video-EEG recording cannot be unhooked to smoke outside the hospital.
For safety reasons, patients in the EMU are not allowed to cover their heads or sleep on their stomachs.
Pediatric Patients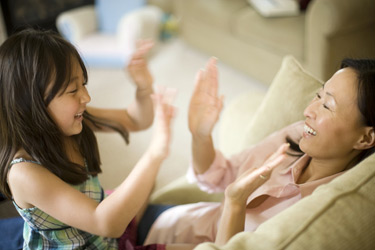 Children may require sedation for electrode application. An adult with knowledge of the child's medical history must be present to provide information to the medical team and provide consent for the procedure. We strongly recommend that an adult remains with pediatric patients throughout the V-EEG procedure, if at all possible.
Please call (718) 270-2959 if you have any questions about video-EEG monitoring. Either our epilepsy coordinator Tyisha Aponte or our nurse practitioner Marla Reid should be able to answer all your questions.