Job Listings at Health Professionals Organization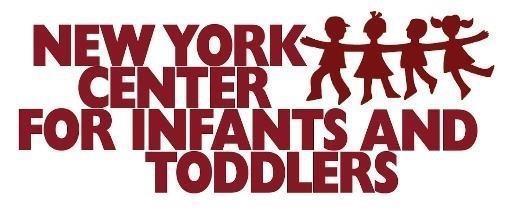 Early Intervention Occupational Therapist
Contact Us to Apply: maria.kodjoe@nycit.org or julian.echevarria@nycit.org or
Call: 929-483-2900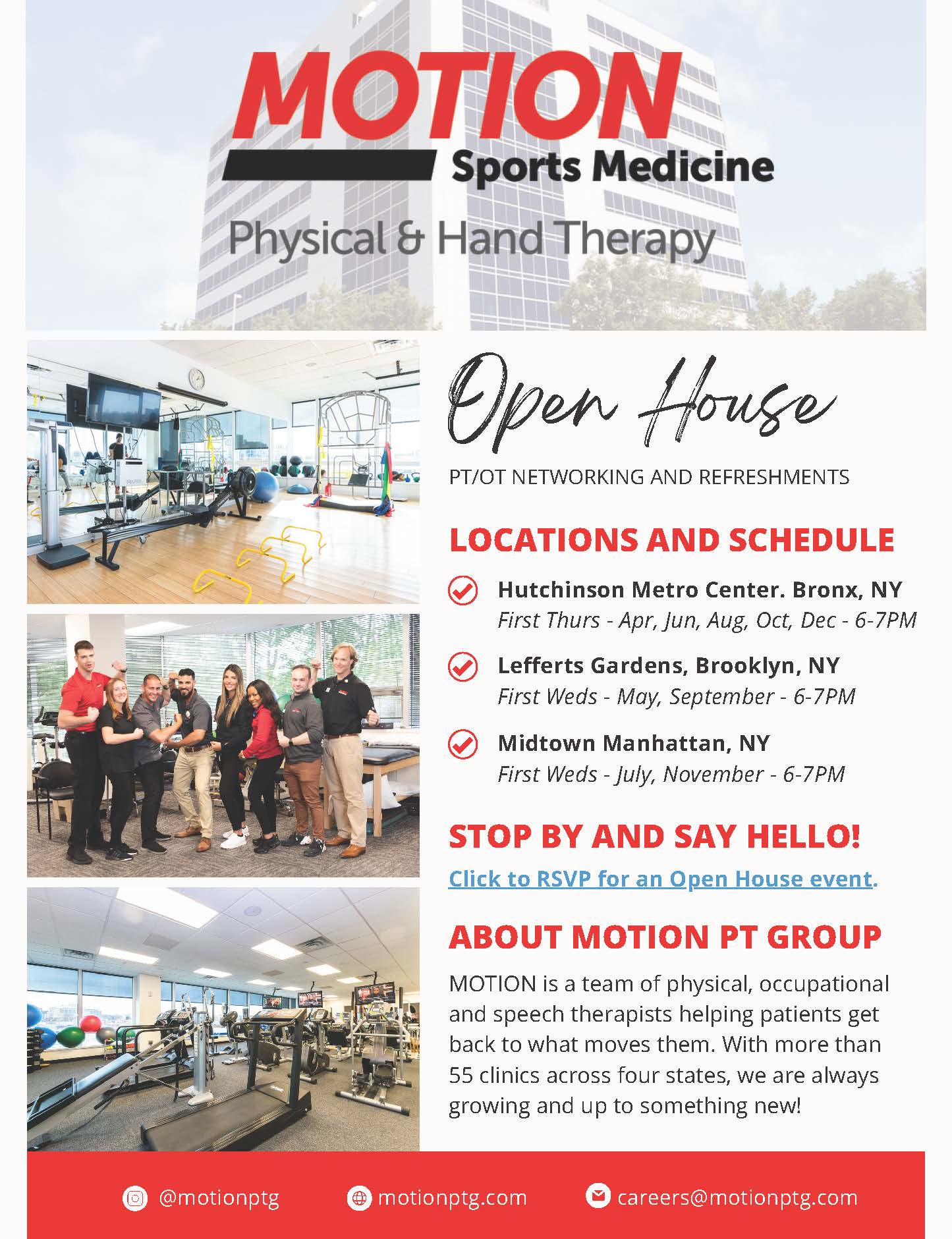 ---
NYU Langone Health
A vacancy will soon be available for the Position of a Clinical Specialist in Mental Health (Extended Care Unit). The successful candidate will be responsible for some aspects of the daily operations of that unit
Minimum Qualifications:
Master's Degree in Occupational Therapy.
Clinical Doctorate in OT
New York State Occupational Therapy License.
Member of NBCOT (National Board College of OT).
Minimum of 4 years of clinical experience with one year of supervisory experience in Occupational Therapy.
Advanced Certification by AOTA or relevant certification
Any OT interested, please contact Ai Lian Lim (email Ai-Lian.Lim @nyumc.org). Will need an updated resume and a covering letter to demonstrate your vison for this service.
Salary 99K to 106 K
---
The Manhattan Behavioral Center
The Manhattan Behavioral Center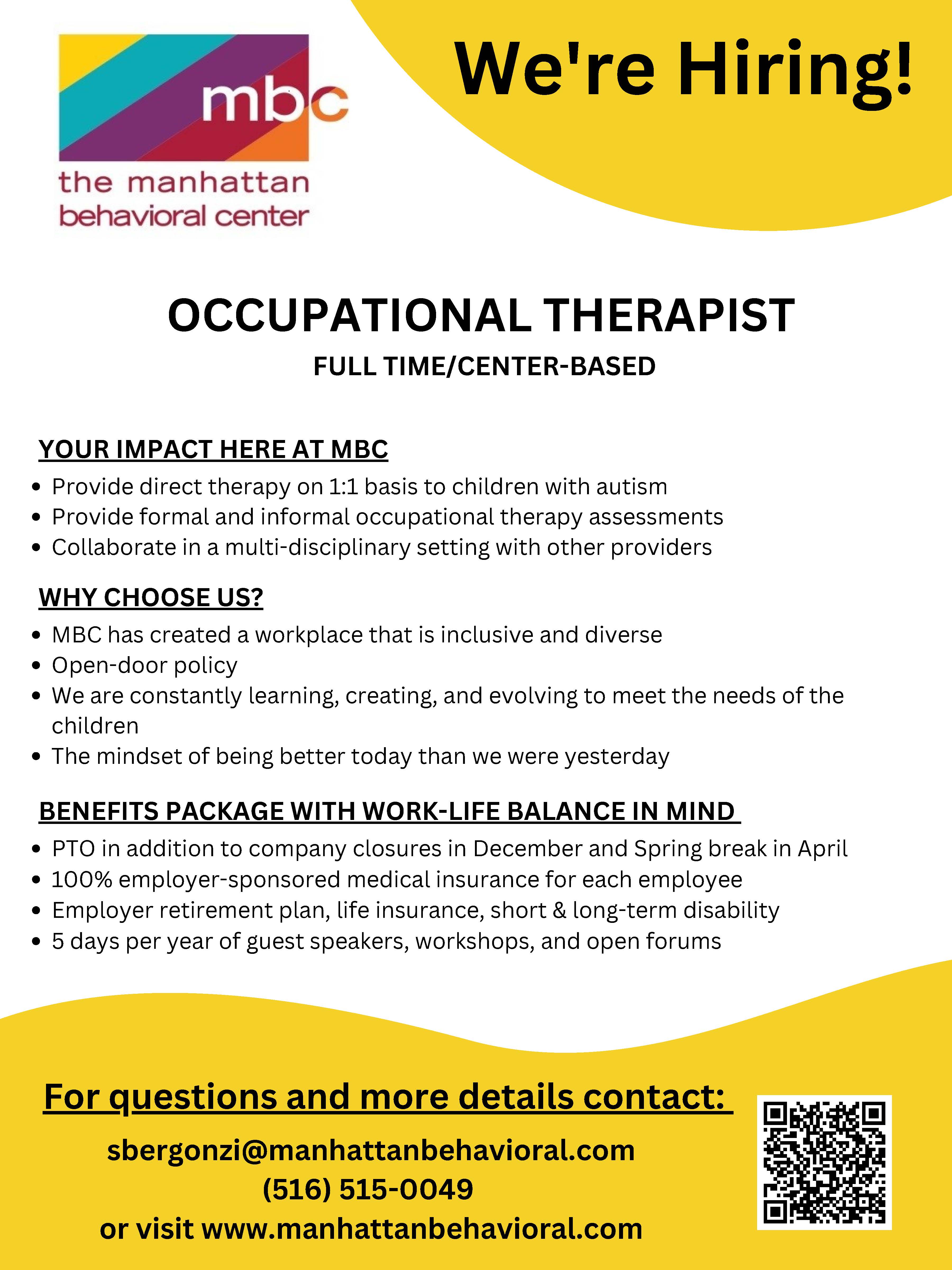 ---
Occupational Therapy Employment Opportunity
Sensory Freeway Employment Opportunities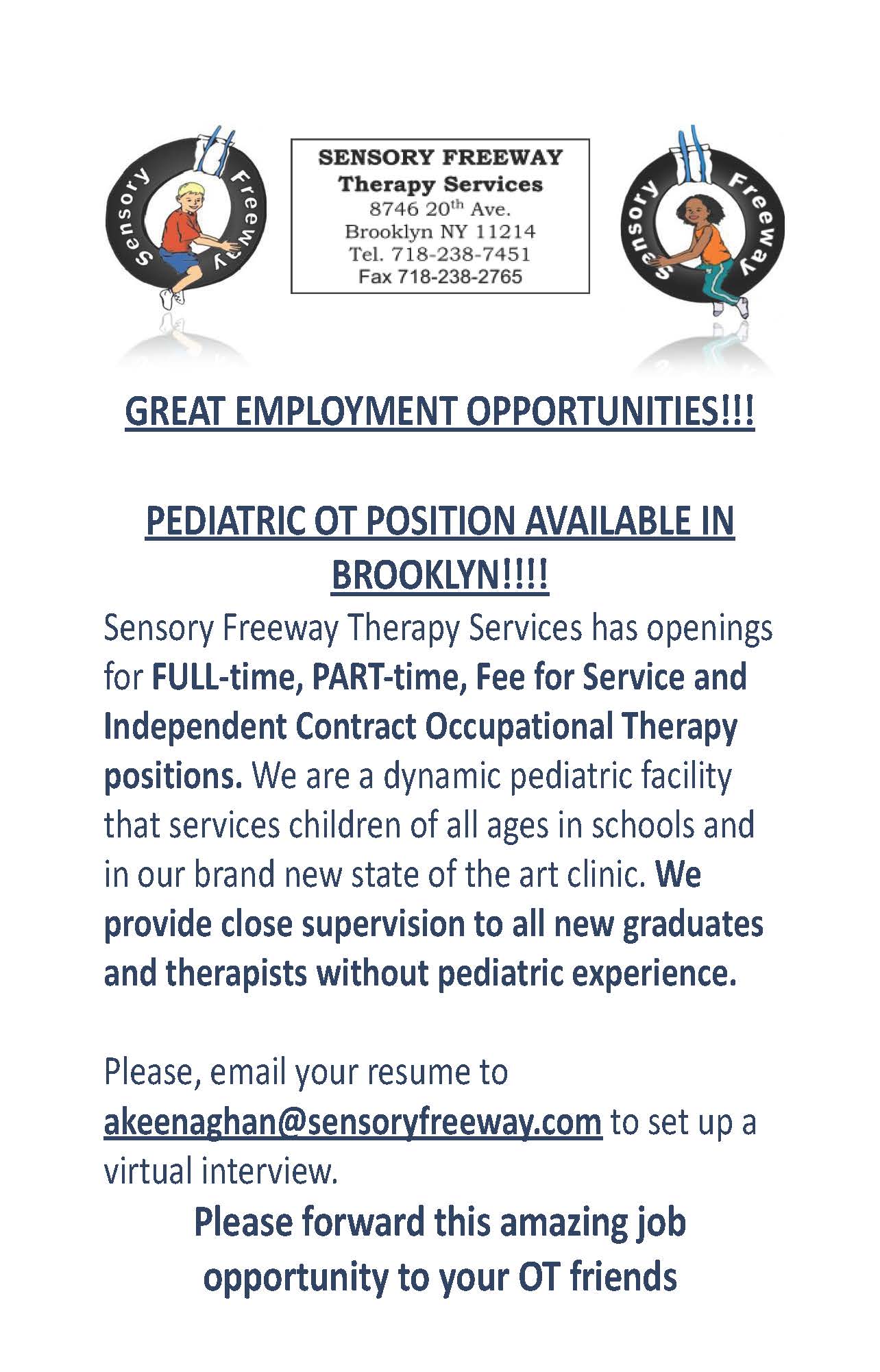 ---
SUNY Downstate Department of Pediatric Cardiology
We are looking to hire a part time Echo technician to assist in performing Echocardiogram, fetal echoes and EKG's for our inpatient and outpatient services.
Duties will also include administrative work as related to the divisions' needs such as creating echo reports, authorizations for echoes, scheduling, entering billing codes in the EMR etc.
Days preferred are Tuesday's Wednesday's and Fridays 10-4 pm
RDMS degree is needed and RDCS is a plus but not mandatory . Pediatric experience would be preferred.
Salary rate is commensurate with level of training or experience.
If you are interested in the position, please contact Dr. Sarita Dhuper via email sarita.dhuper@downstate.edu with any queries and your resume.
---
SUNY Downstate Department of Orthopedics
DMC Dept of Orthopedics Surgery
Spine Pediatric Physician Assistant
https://jobs.downstate.edu/en-us/job/495604/orthopaedic-spine-pediatric-surgery-physician-assistant
Upstate University Community Hospital
Here are some employment opportunities with Upstate Medical University. Please go to the upstate website (www.upstate.edu) and apply under the human resources page.
| | | |
| --- | --- | --- |
| | CG-Ultrasound | 74001 |
| | CG-Ultrasound | 74844 |
---
SUNY Downstate Rehab Services
DMC Rehab Services Job Posting Links:
PPS/Rehab Admission Coordinator ( IRF clinical and inpatient rehab leadership experience preferred)
https://www.indeed.com/company/SUNY-Downstate-Medical-Center/jobs/Pps-Rehabilitation-Admission-Manager-9abf7e36e2e850dd?fccid=ff707404f3ba0ae9&vjs=3
Physical Therapist III ( 0-3 exp. NEW Grads welcomed)
https://www.indeed.com/rc/clk?jk=ae5e25c35ee36ff3&fccid=ff707404f3ba0ae9&vjs=3
Req 495603, PPS/Rehabilitation Admissions Coordinator ( PT with 8+ yrs of exp in acute rehab unit and admissions) : http://jobs.downstate.edu/cw/en-us/job/495603?lApplicationSubSourceID=
Req 495050, Physical Therapist III ( 0-3yrs exp) : http://jobs.downstate.edu/cw/en-us/job/495050?lApplicationSubSourceID=
Req 495498, Speech Pathologist 2, Hourly/Per Diem: http://jobs.downstate.edu/cw/en-us/job/495498?lApplicationSubSourceID=
University Physicians Brooklyn/ University Orthopedics Associates
X-ray Technologist Ortho Outpatient Clinic ( Full Time and/or Per Diem)
X-Ray Radiologic Technologist in Central Brooklyn Ortho Clinic - Brooklyn, NY 11209 - Indeed.com