New Resources and Announcements
---
In observance of Juneteenth, the Library will be closed Monday, June 19.
---
EndNote 21 is now available through the Library. Go to the EndNote page to download the installer for PC or Mac.
---
Connect with the Library: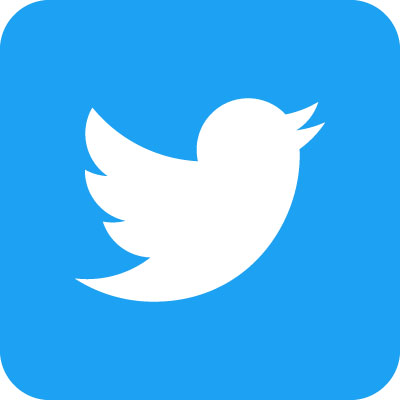 ---
Access to the Medical Research Library
The library is accessible to any SUNY student, faculty, or staff with appropriate identification.
Subscribers and current members of any of the DHSU Alumni Associations may now use the first and second floors of the library as a study hall. Subscribers must have library-issued picture IDs. Alumni must have picture IDs and evidence of current Association membership. Subscribers, alumni and all other visitors are required to screen at 445 Lenox Road at the time of each visit before entering the library.
All users are subject to the public health requirements of the campus. Masks are currently required in the library.
All other guest access requires approval of the Library Director or designee.
There is no remote access to library resources for subscribers and alumni.
---
The SUNY Open Access Repository (SOAR) is a SUNY-wide, centrally-managed resource to store works created under open access, allowing for the self-archiving of creative works by SUNY faculty, staff, and students.

This guide provides more information.
---
On August 17, 2022, NEJM Resident 360 will be migrating to a new and improved platform.
You may need to create a new password. If you have an existing account with NEJM, NEJM Catalyst, or NEJM Evidence, you will be able to use that password to sign in to NEJM Resident 360, as long as both accounts are associated with the same email address. Otherwise, you will need reset your password the first time you sign in to the new NEJM Resident 360 website.
The information in your current profile will not be transferred to the new website. If your profile contains information that you wish to save, please do so before August 16th.
---
Academic Video Online delivers over 70,000 titles spanning the widest range of subject areas including anthropology, business, counseling, film, health, history, music, and more. Offering videos with instant transcription and audio narration, it includes a variety of video material available with curricular relevance: documentaries, interviews, feature films, performances, news programs and newsreels, and demonstrations.

You can find more information in this LibGuide.
---
eBook Subscription Diversity and Ethnic Studies is a subscription collection that includes academic eBooks related to diversity, anti-racism, ethnic studies, disability studies, gerontology and age studies, migration studies, gender and sexuality studies, cultural studies, and religious studies. The collection utilizes outside resources and scholarship to ensure that the collection remains up to date and aligned with current research. It can be reached through EBSCOHost Research Databases on the Information Resources page.
---
NEJM Evidence, a new monthly digital journal from NEJM Group, presents innovative original research and fresh, bold ideas in clinical trial design and clinical decision-making.
More information
---
"Acland's Video Atlas of Human Anatomy is Lippincott's online platform for the delivery of more than 300 narrated videos of real cadaver specimens. The subscription gives you anytime, anywhere access from your computer, smartphone, or tablet device." Acland's includes a section for Exams that allows you to test your skills and knowledge of the content learned, in addition to a Glossary of anatomical terms with origin and translation.
Introductory video located here.
---
VisualDX is a clinical decision support system combining problem-oriented clinical search with a large medical image library and medical knowledge from experts. You can access VisualDX from the Information Resources link on the Library web page. You can also set up a personal account to access the resource on your mobile device, save searches, and receive CME credit. More information is available on the Tutorials link on the Library web page.
---
The Library now provides access to the Wiley Digital Archives of the New York Academy of Sciences. The New York Academy of Sciences (NYAS) focuses on environmental history, pollution, human rights, public health and ethics, and the history of science, STEM and medicine in North America from ~1803 to 2013. It contains manuscripts, correspondence, reports, conference papers, proceedings, maps, surveys, data and ephemera—all presented as fully searchable digital images that can be analyzed, downloaded, manipulated, and compared with content from other societies and universities in the Wiley Digital Archives program. You can access this resource from the Information Resources link at the Library web page.