Research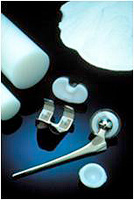 The SUNY Downstate Department of Orthopaedic Surgery & Rehabilitation Medicine is home to a comprehensive, integrated research program dedicated to the investigation of musculoskeletal adaptation at the organ, tissue, cellular, and molecular levels. The research mission of the Department is to advance the health and treatment of people with disorders of the musculoskeletal system through basic and applied scientific investigation and to prepare future leaders in musculoskeletal care, research, and education by training clinical residents, medical students, and graduate research scientists. Our research and development projects address musculoskeletal problems by evaluating efficacy of current orthopaedic implants and surgical techniques, and by developing improved implants and treatments. We seek to educate scientists and clinicians in the latest research on treatments, devices and therapies for orthopaedic musculoskeletal diseases and musculoskeletal injury. In addition we strive to enhance communication between basic researchers studying the musculoskeletal system and clinicians treating millions of patients affected by musculoskeletal diseases or musculoskeletal injury through collaborative musculoskeletal research.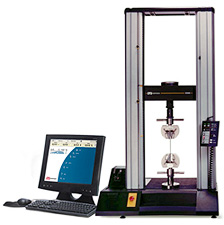 The facility has equipment for measuring strength, stiffness, modulus of elasticity, and fatigue properties. There are two Instron universal mechanical testing machines for biomechanical testing of bone, ligaments, implants and surgical constructs. Both may be controlled by computer which is also capable of automated data acquisition and analysis. Characterization of the microstructure of bone, implants, and bone-implant interfaces is accomplished through various optical and scanning electron microscopic techniques. The lab is also home to sample preparation equipment for cutting, grinding and polishing of bone, metal and ceramic specimens. A research microwave oven and a conventional dental furnace are available for materials processing (e.g., sintering of ceramics or preparation of custom metal shapes from metal powders. The facility can also be used for ashing of bones for determining the bone mineral content and for preparation of load bearing bone substitute materials.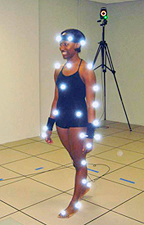 The Department is also home to Brooklyn's only Human Performance Laboratory. In our Human Performance Lab we use a Vicon motion analysis system to capture motion in three dimensions. Our system includes a central datastation and seven cameras. By tracking anatomically placed reflective markerswe are able to quantify the motion of a person. With this technology we can compare the kinematics of a healthy person to a person that may have pain or some type of pathology. In addition to tracking the motion of the joints,we can also measure the ground reaction force, the nearly vertical force the ground applies to the bottom of your foot to prevent you from sinking into the floor, and determine the moments required to control your body as youmove. Motion analysis is an important tool for analyzing and comparing healthy and abnormal gait. For more infomation, read the Human Performance Laboratory Brochure (PDF).