Welcome!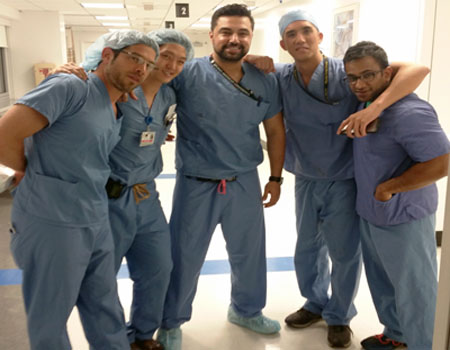 The SUNY Downstate Orthopaedic Surgery residency is a five-year accredited program that aims to prepare future orthopaedic surgeons to become excellent and compassionate practitioners in their chosen subspecialty. The goal of the program is to provide a solid foundation in all aspects of orthopaedic care and to provide residents with a comprehensive surgical experience in all of the orthopaedic subspecialties. We are located in the borough of Brooklyn in New York City and serve one of the largest and most diverse patient populations in the nation.
We accept 6 residents into the incoming class each year. Residents have the opportunity to rotate through, among others, subspecialty ambulatory surgery centers, two Level I trauma centers, and the VA at Fort Hamilton, which is located on an active military base. Our program focuses on providing a balanced clinical experience in sports medicine, adult reconstruction, orthopaedic traumatology, hand and upper extremity, foot and ankle, pediatric orthopaedics, spinal reconstruction, and orthopaedic oncology. We aim to give each resident graduated responsibility in clinical decision making and performing surgical procedures according to his or her ability. Good clinical practices are further reinforced by a weekly education schedule which includes both didactics as well as hands-on experience with surgical approaches in the anatomy lab.
In order to continually improve the care we provide to our patients and support our residents' professional development, the department is also actively involved in clinical research. We are the home of the only gait analysis laboratory in New York City and have a complete biomechanical laboratory which is run in conjunction with the Department of Biomedical Engineering. Recent research has been presented at all the major subspecialty society annual meetings as well as the American Academy of Orthopaedic Surgeons (AAOS) annual meeting.
Our alumni have gone on to successful fellowship and post-fellowship careers in New York City and outside of the state. We pride ourselves on the diversity of our program and the operative experience residents receive, which allows them to grow into competent orthopaedic surgeons with excellent career prospects.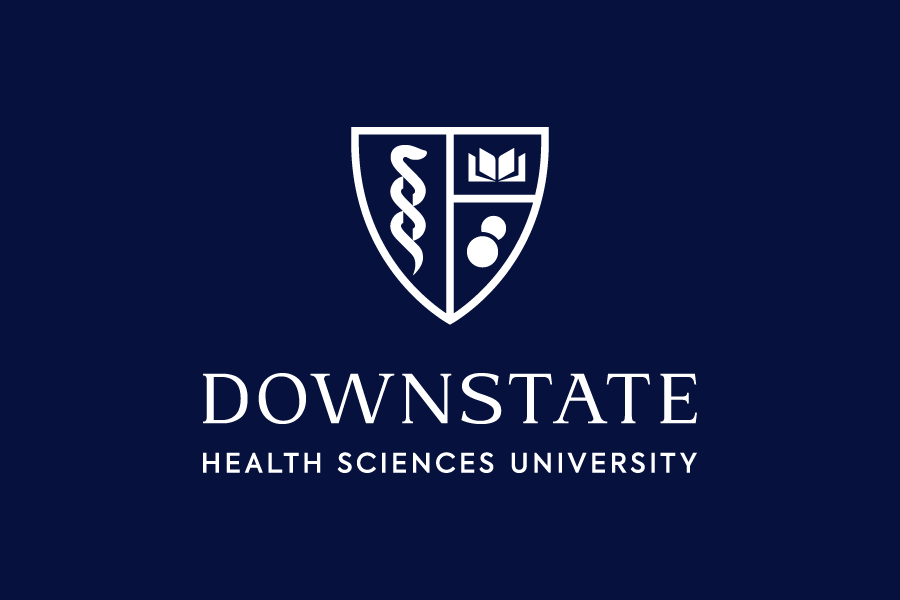 Resident Resources
GME Handbook for Interns, Residents & Fellows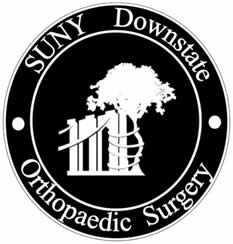 For more information about the residency program, please call 718-613-8652 or email orthoresidency@downstate.edu.