Department History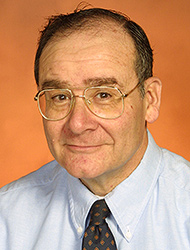 Founded in 1986 by Stanley L. Gordon, MD, as the only academic musculoskeletal group in Brooklyn, the SUNY Downstate Department of Orthopaedic Surgery and Rehabilitation Medicine is the leading provider of musculoskeletal care in the borough, the preeminent academic facility for musculoskeletal education, and a center for cutting-edge musculoskeletal research.
SUNY Downstate Medical Center, consisting of the College of Medicine, College of Graduate Studies, School of Health Professions, and the University Hospital of Brooklyn, has a long and proud history as Brooklyn's premier academic medical center. The Department of Orthopaedic Surgery and University Orthopaedic Associates is part of a vast clinical, academic and research network dedicated to keeping Brooklyn's residents healthy and active. With convenient offices in Central Brooklyn, Park Slope, and downtown Brooklyn, as well as new offices being opened in Bay Ridge, we work hard to allow the residents of Brooklyn to obtain the best possible care.
About Us
Education
The Department is the home of accredited residency education programs in both Orthopaedic surgery and rehabilitation medicine. In addition, we also provide educational programs for residents in Family Practice, Internal Medicine, Rheumatology, and Pediatrics. The department also has an active role in the education of students from the College of Medicine, the School of Health Professions, and The School of Graduate Studies. We also provide educational programs for coaches, sports medicine personnel, allied health professionals and primary care physicians.
Clinical
At University Orthopaedic Associates you will not only find some of the best fellowship-trained Orthopaedic surgeons and physiatrists, but also family practice sports medicine physicians, podiatrists, manual therapists, exercise specialists, RNs, physician assistants, and athletic trainers. All play a key role in the team that is involved in your recovery and return to activity.
Research
The Department of Orthopaedic Surgery and Rehabilitation Medicine is active in the latest research intended on improving the health and performance of our patients. Our research has been widely published and we have developed Brooklyn's only biomechanics lab. In order to maximize athletic performance, perform post-surgical functional testing, research into prosthetics and orthotics, and evaluating treatment protocols for children with neuromuscular diseases, we have created a state of the art human performance laboratory. Continuing our strong commitment to the borough of Brooklyn, we are also involved in conducting research on conditions that specifically plague our community, including asthma and hypertension.
Outreach
University Orthopaedic Associates is proud of our sports medicine outreach program; the only one of it's kind in the borough. University Sports Medicine, a division of University Orthopaedic Associates, is dedicated to educating our athletes, providing wellness and preventive services and medical coverage. Whether it's a health fair in Borough Park, a father/son basketball game in Tompkins Park, or a rugby tournament in the Rockaways, University Sports Medicine will be present. University Sports Medicine offers a wide range of services from pre-participation physicals, on-field event coverage, medical services for injured athletes, arthroscopic surgery, injury clinics, and rehabilitative services. In addition, through our wellness program, A Healthy Downstate, University Sports Medicine provides medical education and wellness programs throughout the year.