Fellowship
The Fellowship Training Program at SUNY Downstate take place in a vibrant academic environment with progressive faculty dedicated to teaching. Our core public hospitals serve an urban population and provide a diverse and stimulating learning experience. While many types of common infections are seen fellows also have an opportunity to be involved in more unusual clinical cases such as treatment resistant HSV, ocular syphilis, leprosy, gnathostoma, and Loa loa to name but a few. Educational activities include weekly ID/HIV Research Conference, Fellows' lecture series, Microbiology "Plate Rounds" and Case Conference. Journal Clubs and Board Preparation Courses occur on a monthly basis.
Fellowship Pathways
Individuals in the Infectious Diseases + Critical Care Medicine Pathway will spend a third year in Critical Care Medicine, and will also become board-eligible in that subspecialty.
Candidates for this combined pathway will apply through the National Residency Matching Program. The first two years will be dedicated to the field of Infectious Diseases, with supplemental clinical rotations (including in Intensive Care Units). Pursuit of research investigations or quality improvement projects, with concentration in topics relevant to Critical Care Medicine (e.g., sepsis, catheter-related infections, treatment of multidrug-resistant pathogens), will be emphasized during the first two years. The third year will be dedicated to the field of Critical Care Medicine, conferring board eligibility to that subspecialty as well.
First Year
Most of the first year is dedicated to clinical training. In addition to the attending and fellow, the consult team typically consists of dedicated clinical ID pharmacists, medical residents, and senior medical students. The four core teaching hospitals complement the training and provide a varied and exciting learning environment. One half-day per week is spent in the continuity clinic that serves HIV-infected patients in our community. Approximately two months of the first year are spent off the inpatient consultative service. During this time fellows rotate in the state-of-the-art Microbiology Laboratory at University Hospital, participate in Antimicrobial Stewardship and Infection Control activities, and develop a research or Quality Improvement project that will carry over into the second year.
Second Year
Most of the second year is protected time dedicated to scholarly activities- research or Quality Improvement projects. Project opportunities may include laboratory research, quality improvement studies and/or clinical trials. Prior research projects have involved topics involving hospital epidemiology, sexually transmitted diseases, HIV/AIDS, multidrug-resistant bacteria, and mechanisms of antibiotic resistance. Time is also reserved for Transplant Rotations at outside medical centers (Memorial Sloan Kettering Cancer CenterandMount Sinai Medical Center). Approximately three to four months are spent on the inpatient consultation service, and fellows participate in the ID/STD/General ID clinics at both Kings County Hospital Center and University Hospital at Downstate.
Our Hospitals
University Hospital at Downstate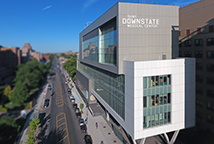 University Hospital at Downstate is a 376-bed tertiary care medical center. In addition to a state-of-the-art Microbiology Laboratory and progressive HIV clinic, surgical services include an active renal/pancreatic Transplant Service and Cardiovascular Surgery team. Patients with Hematologic/Oncologic, Cardiovascular, Orthopedic, or Transplant related problems are often followed by the Infectious Diseases Consult Team. University Hospital and the adjacent SUNY Downstate Medical Education Building are home for the lecture series, conferences, and research laboratories.
Kings County Hospital Center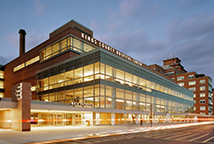 Kings County is the largest municipal hospital in Brooklyn, with more than 600 inpatient beds. It is a Level 1 Trauma Facility and has active Neurosurgical and Thoracic Surgery teams. The large number of immigrant and underserved patients results in a diversity of pathology and exposes our residents to diverse socioeconomic and cultural backgrounds. Kings County is home of the busy STI and ID clinics and serves more HIV infection patients than any other municipal facility.
Brooklyn Harborview VA Hospital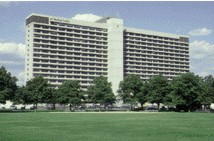 The Brooklyn campus of the Veteran's Administration New York Harbor Healthcare System is dedicated to provide quality health care services to our veterans. It is a primary and tertiary care facility with considerable education and research support.
Maimonides Medical Center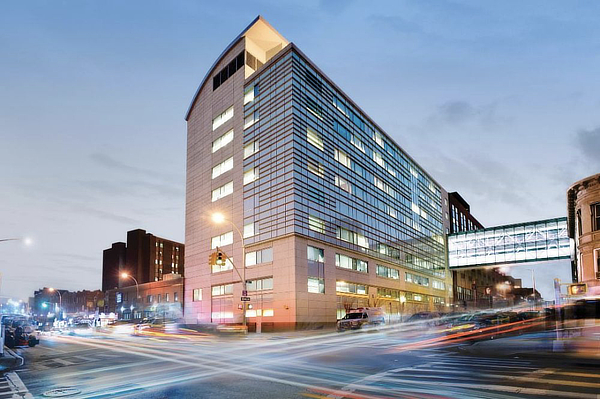 Maimonides Medical Center is a non-profit, non-sectarian hospital located in Borough Park, Brooklyn. Borough Park is home to a diverse immigrant community and patients speak many different languages.