Curriculum Overview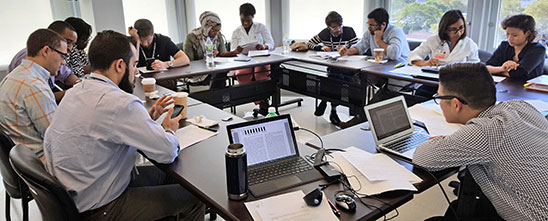 Education is central to your experience with us. We are unique because we offer 2 half-day sessions of protected learning each week during your outpatient blocks (1/3 of your overall time in our 4X+2Y system), with active mentorship sessions for quality improvement, teaching to teach, leadership skills, and clinical medicine skills. Embedded continuity electives (AKA "Selectives") create a longitudinal sub-specialty experience where you can follow patients over time, connect with mentors, and broaden your exposure to various outpatient experiences.
The resident primary care practice is situated at NYC Health + Hospitals/Kings County, a safety net institution in Central Brooklyn dedicated to the care of the underserved and disadvantaged. You will learn state of the art comprehensive primary care for the urban underserved. Inpatient rotations are based at Kings County, University Hospital at Downstate, the Brooklyn Veterans Administration (VA) Hospital, and Memorial Sloan Kettering Cancer Center.
Here is a general overview of the educational experiences during your time with us.