Primary Care Experience

As a SUNY Downstate Primary Care Resident, your continuity clinic will be at NYC Health + Hospitals/Kings County.
NYC Health + Hospitals/Kings County is located in Central Brooklyn, New York City. Established in 1831, our facility has always been dedicated to the mission of caring for patients regardless of the ability to pay. We serve a diverse population, and our patients are predominately English-speaking Afro-Caribbean, uninsured or on Medicaid.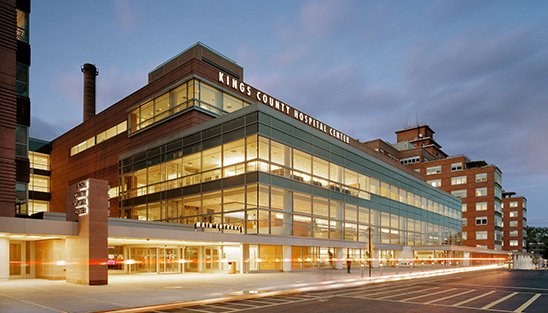 Our precepting model for residents is set up so that you will have the same preceptor for 75% of your primary care visits. This enables resident-preceptor mentorship for long-term career/educational development, as well as patient-preceptor continuity for improved longitudinal care throughout your time in residency.
Our clinic is a multidisciplinary practice, with full sub-specialty services at our disposal. We are a Level 3 Patient Centered Medical Home, and have been awarded #1 in New York for patient satisfaction with their provider for HealthFirst. Our health system is also the only public health system in the country with a successful Accountable Care Organization (ACO) meeting performance metrics and efficiency goals 10 years in a row by improving the care and reducing avoidable hospitalization for our older patients.