Hospitals
Downstate University Hospital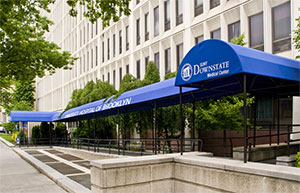 Downstate University Hospital is the teaching Hospital of SUNY Downstate Medical Center, the only academic medical center providing patient care, education, research and community services for the nearly 5 million people living in Brooklyn, Queens and Staten Island.
Opened in 1966 University Hospital of Brooklyn is a 376-bed facility in central Brooklyn. The Hospital has 8 intensive care and step-down units, 12 operating rooms, an emergency services department, a diagnostic and ambulatory surgery facility, an ambulatory care center with some 75 clinics, plus 3 satellite Health Centers and a nearby Dialysis Center.
Kings County Hospital Center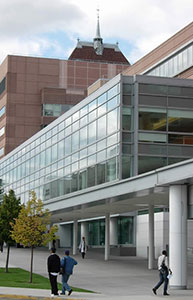 Kings County Hospital Center (KCHC) has a rich legacy for its pioneering role in medicine. Today, with over 625 beds, KCHC remains on the cutting edge of technology and provides the most modern procedures with state-of-the-art equipment. Built in 1831 as a one room infirmary for publicly supported care of the sick, Kings County Hospital Center continues to be a leading healthcare facility whose mission is to provide care to everyone regardless of their ability to pay. The hospital provides a wide range of health services, and specialties are offered in all fields of modern medicine. More than 200 clinics provide a wide array of ambulatory care services. Kings County Hospital Center operates a world-renowned Level 1 Trauma Center, one of only three in the borough, which serves 2.6 million residents of Brooklyn and Staten Island. It currently houses one of the busiest emergency rooms in the country. Rotations here provide residents an opportunity to care for a diverse patient population with a fascinating variety of pathology. "The County" remains a dynamic and exciting place to learn medicine – now in superb, modern surroundings.
Brooklyn VA Medical Center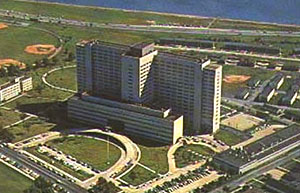 Brooklyn VA medical center is located in the residential neighborhood of Bay Ridge. In addition to the highly regarded oncology and palliative care teaching service, the hospital offers residents the opportunity to learn the entire array of medical procedures on patient simulators, including a full body SimMan.
Memorial Sloan Kettering Cancer Center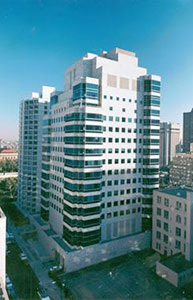 Memorial Hospital, with 432 beds, is located at 1275 York Avenue, between 67th and 68th Streets on the Upper East Side of Manhattan. The majority of the Center's outpatients are seen at our Rockefeller Outpatient Pavilion on 53rd Street at Third Avenue in midtown Manhattan. This facility offers medical consultation, diagnostic imaging, chemotherapy, pharmacy services, cancer screening, and integrative medicine services. Memorial Sloan Kettering Cancer Center is widely considered to be the premier cancer hospital in the world. Our residents participate in state-of-the-art cancer care and learn from some of the leaders in the field.