Dean's Welcome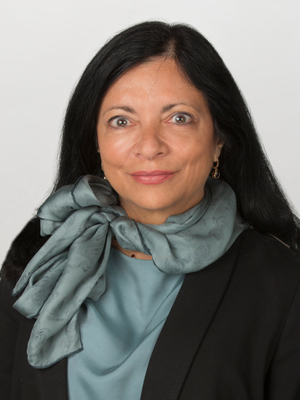 Welcome to the SUNY Downstate College of Nursing.
By visiting our website, you have just taken the first step towards changing, focusing, and re-directing your life with purpose. With frequent shifts in technology, updated expectations of nursing, as well as the rewards in the discipline, the nursing profession is constantly changing and evolving. Nursing remains a truly dynamic profession with a plethora of career choices and fulfilling opportunities.
The uniqueness of attending Downstate is rooted in our College's diverse kaleidoscope of ethnicities that enhance and foster an authentic and multicultural foundation. With this setting as a backdrop, Downstate provides numerous educational opportunities to impact the nursing profession in the areas that are of greatest interest to you. A Downstate nursing degree will impact the lives of those you serve and provide you with fulfillment, purpose, and reward. Simply put, a Downstate-educated and trained nurse is prepared to change the world, one patient at a time.
As a well-established College of Nursing, embedded within a dynamic, academic medical center, the latest technologies and educational methods are implemented by our expert faculty. This far-reaching faculty is committed to educating goal-oriented students to become powerful nurse leaders. Our nursing students are well-prepared to deliver the highest quality healthcare with the utmost confidence to diverse populations in underserved communities.
Downstate focuses innovative state-of-the-art educational programs derived from superlative planning and quality deliverance. The College of Nursing offers two pathways to the Baccalaureate Degree—an RN-to- BS program for registered nurses who wish to pursue a baccalaureate degree, and a 15-month accelerated BS program for second-degree students. Additionally, Downstate offers multiple graduate degree programs, including a Women's Health Nurse Practitioner program and a Family Health Nurse Practitioner at the doctoral level. We also offer a Master of Science in Nursing Education. There is also an Advanced Practice Registered Nurse Post-Graduate Certificate in Women's Health Nurse Practitioner and Family Nurse Practitioner, as well as a certificate in Nursing Education.
Our administrative staff, faculty, clinical partners, alumni, and even our own students collaborate to make your educational experience meaningful, rewarding, and memorable. The educational seed has been sewn. Now is the time to expand your nursing roots and consider the Downstate College of Nursing—a viable and quality choice for your collegiate future. I encourage you to contact me at lori.escallier@downstate.edu, and let me help guide you in planning or advancing your nursing career aspirations. I sincerely look forward to meeting you.
All the best,
Dr. Lori Escallier