Giving Tree – Growing the Future of Nursing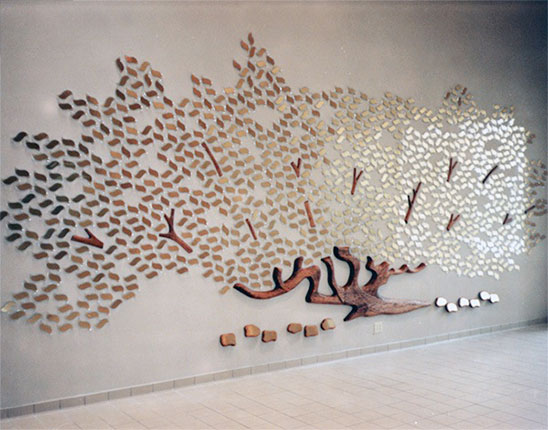 A Tree Grows in the College of Nursing
The College of Nursing at SUNY Downstate Medical Center is proud of its 48-year history of preparing qualified nurses and serving the urban community of Brooklyn. Your donation to the Growing the Future of Nursing Giving Tree will help us continue to achieve our mission and to enhance the educational experience of our students. The hand-crafted tree is located at the entrance of the College of Nursing and welcomes our students, faculty, staff, and guests. As your donations accrue, the tree will continue to grow. Please consider commemorating a loved one or acknowledging an achievement. Thank you for your continued support.
Inscriptions
The Growing the Future of Nursing Giving Tree allows you to memorialize or recognize a special person or moment in your life. Your personal inscription will be permanently engraved on a leaf, dove, or stone in the above categories.
For example –
CONGRATULATIONS
TO THE CLASS OF 2014!
THE SMITH FAMILY
IN MEMORY OF MY
BELOVED WIFE, MOTHER
& GRANDMOTHER
MARY SMITH
JULY 22, 2014
JOHN SMITH
1936-1999
IN HONOR OF MY SON
JOHN SMITH
ON YOUR GRADUATION
WITH LOVE AND AFFECTION
JUNE 10, 2014
To complete the Inscription Form, Visit the Donation Page
Drop us a note if you have any questions about the Giving Tree.