Living in Brooklyn

Brooklyn is one of the five boroughs that make up the City of New York. It was originally founded as Breukelen in 1646 by the Dutch West India Company, when New York City was still known as New Amsterdam. Since then it has grown to be the largest borough in New York City with over 2.5 million residents. It is connected to Manhattan island by several bridges and tunnels, the most famous being the Brooklyn Bridge (completed in 1883) and the Manhattan bridge (completed in 1912).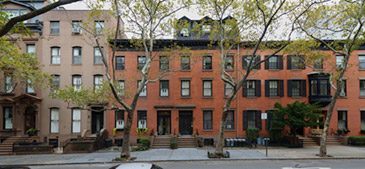 Brooklyn has been consistently ranked as one of the top places to live both nationally and internationally, and offers everything that would be expected from a modern cosmopolitan city. It is known for its distinctive architecture, grand public parks including the Brooklyn promenade and Prospect Park, and the many pioneering restaurants and microbreweries that call Brooklyn home. With the opening of the Barclays Center in downtown Brooklyn, residents can watch the Brooklyn Nets play or catch concerts. There are opportunities that fit every lifestyle, including ample park space for runners and cyclists, performing arts at the 150 year-old Brooklyn Academy of Music, renowned exhibits at the Brooklyn Museum as well as the Metropolitan Museum of Art in Manhattan, diverse restaurants, and an unrivaled night life in many of Brooklyn's most famous neighborhoods such as Williamsburg and Park Slope.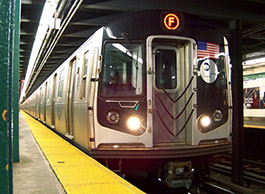 Although New York City is well known for its public transportation, the expressways located in downtown allow our residents to get around to our clinical sites by car. Many of our residents live in neighborhoods nearby the hospital including Park Slope, Cobble Hill, Fort Greene, Clinton Hill, and Prospect Heights, while others choose to live in Manhattan since the major traffic patterns generally travel in the opposite direction. Living expenses in New York City can be high, which is why resident salary is commensurate with the cost of living and thus significantly higher than other residency programs.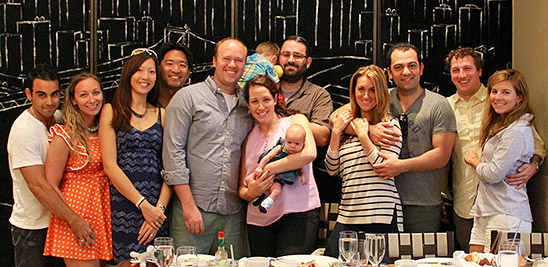 Our residents find time to relax and unwind together. The class often gets together after academics at the end of the day and can be found in one of the many restaurants and microbreweries that Brooklyn has to offer. In the winter months residents organize ski and snowboarding trips to upstate New York while the summer months are a great time to visit beaches on Long Island. Many of our residents also have raised families while living in Brooklyn which offers many family-friendly activities including Prospect Park and the Prospect Park Zoo, Brooklyn Botanical Garden, Brooklyn Museum, Brooklyn Children's Museum, Brooklyn Bridge Park, the Brooklyn Heights Promenade, and many others around the city.