Dr. M. Mahmood Hussain Named SUNY Distinguished Professor
Jul 17, 2014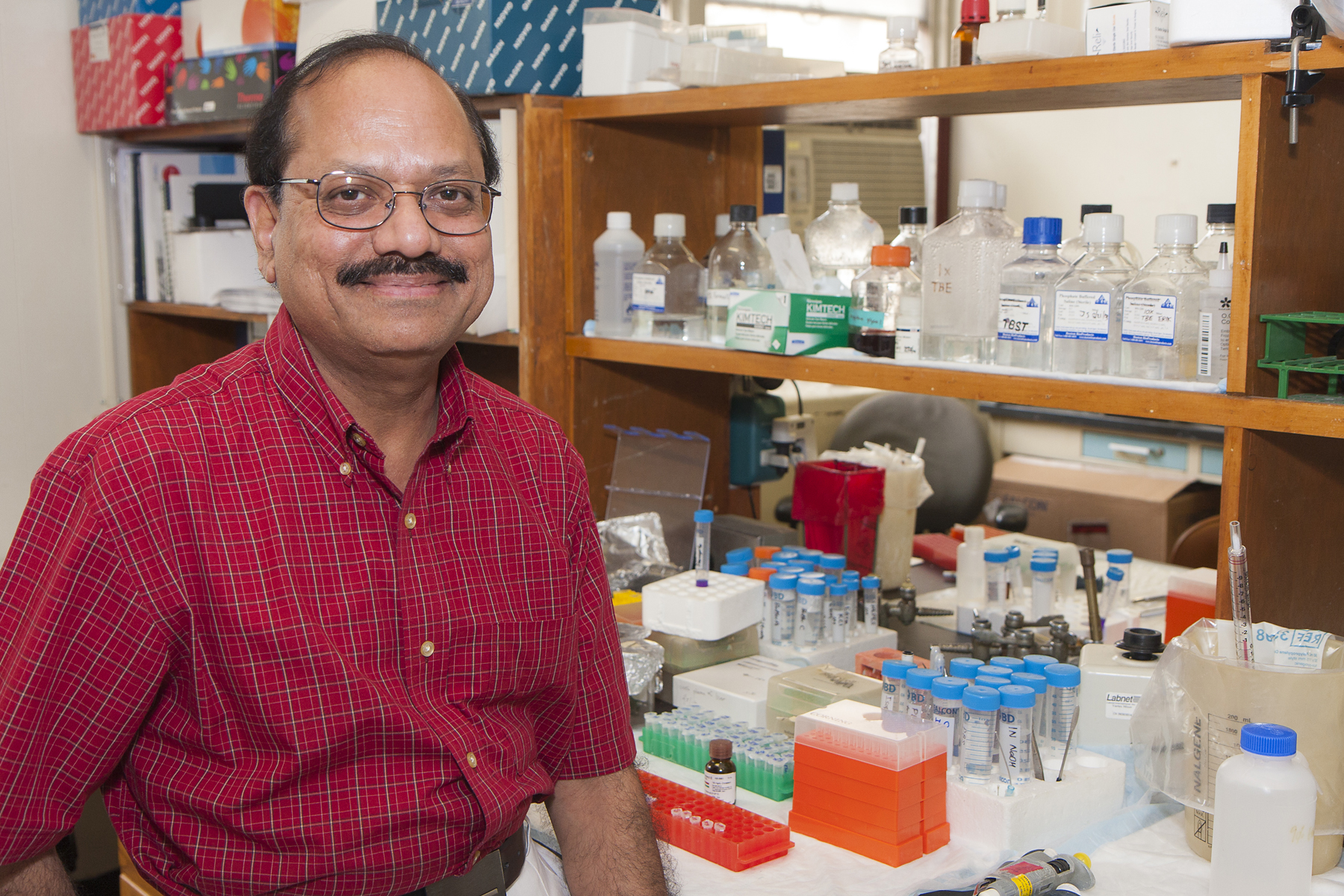 BROOKLYN, NY – M. Mahmood Hussain, PhD, professor of cell biology at SUNY Downstate Medical Center, has been named a Distinguished Professor by the Board of Trustees of the State University of New York, the highest academic rank conferred by the University. Dr. Hussain is an internationally renowned expert and leader in lipid biology and cardiovascular disease.
Dr. Hussain is one of 19 faculty members across the SUNY System named this year to the distinguished ranks. The Distinguished Professorship is conferred upon individuals who have achieved national or international prominence and a distinguished reputation within a chosen field. The candidates' work must be of such character that the individuals' presence will tend to elevate the standards of scholarship of colleagues both within and beyond these persons' academic fields.
"I was delighted to learn that Dr. Hussain was appointed Distinguished Professor," said SUNY Downstate President John F. Williams, Jr., MD, EdD, MPH, FCCM. "Dr. Hussain is one of SUNY Downstate's most accomplished researchers and is a role model for both faculty and students."
Throughout his productive scientific career, Dr. Hussain has made many important new inroads into the molecular and cellular biology of how the hepatic and small intestinal cells participate in lipid metabolism, in order to find better treatments to lower high plasma cholesterol levels.
The significance of Dr. Hussain's work is reflected in numerous institutional, national and international awards; his being speaker and organizer for international conferences; more than two decades of continuous extramural support by many national agencies, including the National Institutes of Health – bringing millions of dollars to the Downstate campus; and having published more than 150 articles, with several cited more than 100 times.
Dr. Hussain serves on numerous national and international grant review committees and on editorial boards of several scientific journals, including as editor-in-chief of Nutrition and Metabolism (Lond.). More information on Dr. Hussain's research can be found here:
Cell Biology Website
Dr. Hussain received his PhD from Oklahoma State University. He resides in Woodbury, Long Island, New York.
###
---
About SUNY Downstate Medical Center
SUNY Downstate Medical Center, founded in 1860, was the first medical school in the United States to bring teaching out of the lecture hall and to the patient's bedside. A center of innovation and excellence in research and clinical service delivery, SUNY Downstate Medical Center comprises a College of Medicine, College of Nursing, School of Health Professions, a School of Graduate Studies, School of Public Health, University Hospital of Brooklyn, and a multifaceted biotechnology initiative including the Downstate Biotechnology Incubator and BioBAT for early-stage and more mature companies, respectively.
SUNY Downstate ranks twelfth nationally in the number of alumni who are on the faculty of American medical schools. More physicians practicing in New York City have graduated from SUNY Downstate than from any other medical school.
---