Advanced Certificate Program in Clinical Epidemiology
Apply Now for Fall 2022 Semester
Applications are currently open for the Advanced Certificate in Clinical Epidemiology and will be accepted via SOPHAS Express for enrollment starting in the Fall 2022 semester. All application process inquiries can be emailed to the School of Public Health at publichealth@downstate.edu. Program Director will be Elizabeth Purchase Helzner, PhD, MS, Chair and Associate Professor, Department of Epidemiology and Biostatistics.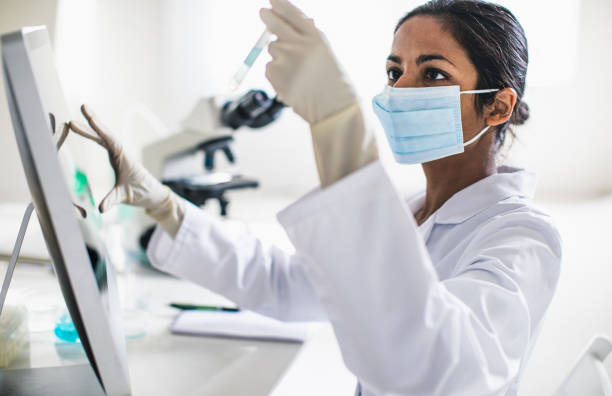 Clinical Epidemiology is the application of epidemiologic research methodology to patient populations. Studies in this field provide the evidence used to inform clinical practice and clinical decision-making. Clinical epidemiologists conduct patient focused research on both communicable and non-communicable diseases.
Students in this program will learn the foundations of epidemiology and biostatistics and will gain skills in study design and research to conduct and analyze clinical data. They will also learn to interpret and communicate epidemiologic research as it relates to clinical practice. This certificate program is appropriate for medical students, physicians, residents, fellows, and other healthcare professionals interested in focused graduate-level training in clinical research skills.
Component Courses
The component courses to the program include:
Principles of Epidemiology
Principle of Biostatistics
Design, and Conduct of Clinical Trials
Epidemiologic Research Methods I
Student can choose one elective course from the following listed below:
Applied Regression Analysis
Statistical Computing
Survey Research Methods
Admissions Requirements
Admissions requirements do not differ from the institution's minimum admissions requirements. Applicants for admission to the SUNY Downstate Health Sciences University Certificate program must have completed an undergraduate degree from an accredited program in the United States or its equivalent.
Applicants must meet the requirements outlined below:
Baccalaureate degree from a Council for Higher Education (CHEA) regionally accredited college or university.
An undergraduate record with a cumulative grade point average of 2.5 or better (on a 4.0 scale) is preferred.
Personal Statement. Applicants must submit an essay of no more than 500 words explaining the reasons for pursuing the advanced certificate in clinical epidemiology and hopes for what will be achieved with the degree. The essay should be on separate, numbered sheets of paper for and include the applicant's name at the top of each sheet.
One (1) letter of recommendation must be submitted addressing the applicant's academic ability and professional experience or interest as it applies to public health issues. A Letter from a professor or work-related supervisor is preferred.
The (TOEFL) is required for ALL applicants for whom English is a Second Language and who have not completed at least one year of full-time study in a regionally accredited college or university in the United States (at least 24 semester credits, including two courses in English composition). A minimum score for the paper exam of 536 (undergraduate programs) and 564 (graduate programs); a minimum score for the computer exam of 208 (undergraduate programs) and 223 (graduate programs; and a minimum score for the Internet-based exam of 65-78 (undergraduate programs) and 79-95 (graduate programs) is required on the TOEFL.