Masters Level Research Projects
These posters the culmination of a 4 semester Master's Research Sequence in our Entry level Master's Program. Each team of students are guided by a faculty member. The research examples below are a demonstration of rigorous scholarly investigations and overall exemplary team based approaches led by our students in order to advance the profession of occupational therapy froward.
Congratulations to all of our incredible future leaders of the profession!
---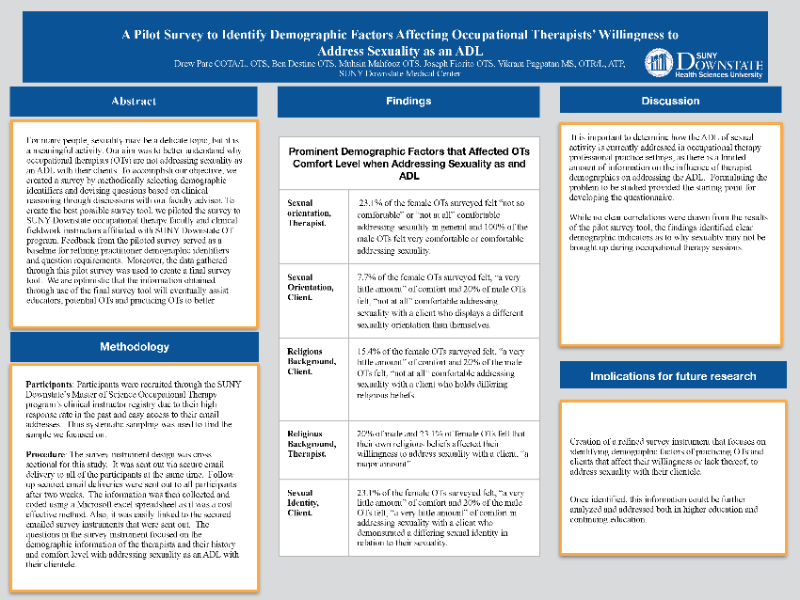 Sexuality & Occupational Therapy Practice
---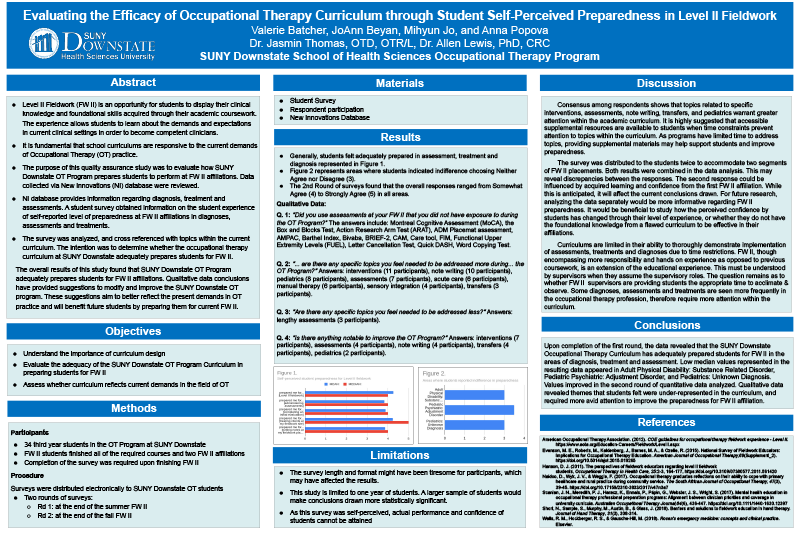 Curriculum and Student Preparedness
---
---
---
---
---
---