Division of Pediatric Surgery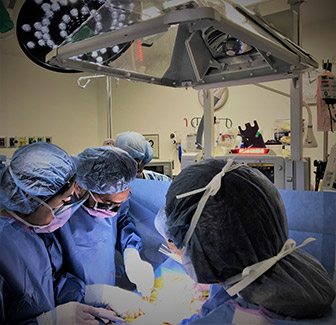 The Pediatric Surgical Service at Downstate Health Sciences University provides surgical care to newborns, infants, children and adolescents through the age of 17 years.
Congenital and acquired diseases of the face, neck, chest, abdomen and soft tissues are routinely treated by the Pediatric Surgical Service. These areas include both malignant and surgical infectious diseases as well as trauma, burns and other critical emergencies. Routine surgical care includes all forms of pediatric endoscopy.
In-hospital care includes the pediatric floor, Pediatric Intensive Care Unit, a Neonatal Intensive Care Unit and a Pediatric Intensive Care step-down unit. Surgical pediatric emergencies are seen at the emergency room. Elective surgical procedures are often done as ambulatory or outpatient surgery.