Online Nursing RN-BS Program
This program is a Fall Start each year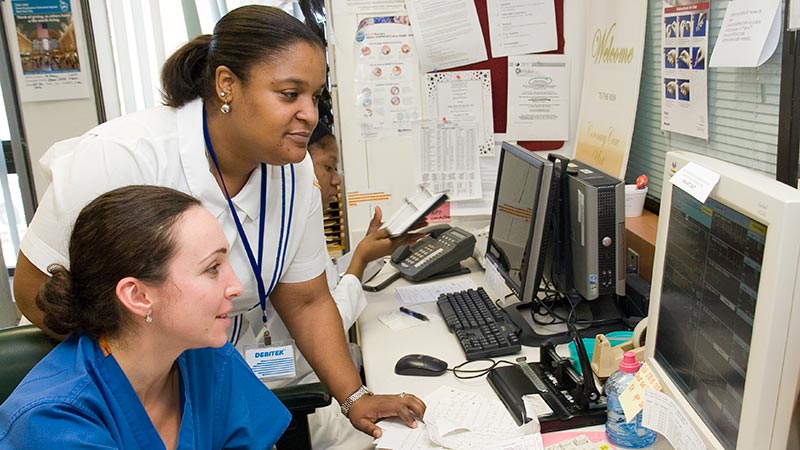 The Registered Nurse (RN) to Bachelor of Science (BS) program is open only to registered nurses and applicants who are in the final semester of completing their Associate Degree in Nursing and who expect to complete the process of RN licensure by the date of enrollment. The program is designed to build a professional career and prepare the RN for graduate study in nursing.
The curriculum of the RN to BS program is based on the American Association of Colleges of Nursing's Essentials document, delineating the outcomes expected of graduates of baccalaureate nursing programs. Emphasis is on theory and skills applicable to health promotion and illness prevention; health assessment; clinical prevention and population health in community health nursing; scholarship for evidence -based practice in research; healthcare policies and interprofessional collaboration in organizational leadership and management in nursing.
Classes are fully online, except the Community Health course which requires 37.5 hours of clinical experience, which may be completed in your local community or within one of our community partner clinical sites.
This innovative, highly rated program is designed to be flexible for the busy family-oriented working nurse. Our faculty provides the highest quality nursing education, the cost is affordable; and students achieve their goal within 3 semesters.
To qualify for the RN-BS program, a minimum of 60 semester credits are required from an accredited learning institution, plus 30 nursing credits are transferred from previous AD Nursing program. While enrolled in the program at SUNY Downstate, students must complete a minimum of 35 upper division credits to meet the program's requirement for graduation with a total of 125 credits.