Dr. Ayman Fanous Named Professor and Chair of Psychiatry at SUNY Downstate
Aug 23, 2016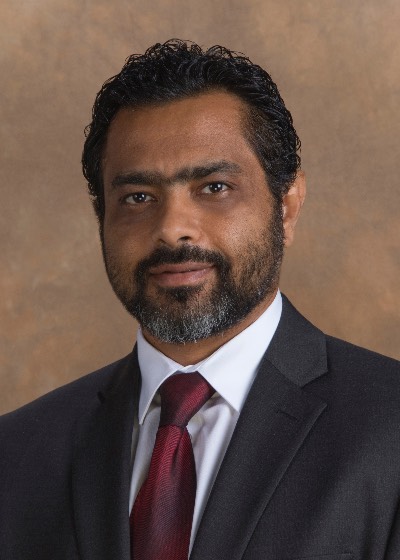 Ayman Fanous, Professor and Chair of the Department of Psychiatry
Brooklyn, NY - Ayman Fanous, MD, has been named professor and chair of the Department of Psychiatry at SUNY Downstate Medical Center, as announced by Carlos N. Pato, MD, dean of the College of Medicine at SUNY Downstate.
Dr. Fanous was most recently a staff psychiatrist and chief of the Psychiatric Genetics Research Program at the Washington DC VA Medical Center, as well as associate professor of psychiatry at the Georgetown University School of Medicine.
In making the announcement, Dean Pato said, "This appointment is the outcome of an international search, with a special focus on the confluence of psychiatry and the field of genomics, conducted in the context of a cluster recruitment model seeking to advance Downstate's stature in the burgeoning field of genomic health." He added, "Dr. Fanous is well qualified to lead our Department of Psychiatry and contribute to genomics research at Downstate."
Dr. Fanous succeeds Distinguished Service Professor Stephen Goldfinger, MD, as chair of psychiatry. Dean Pato thanked Dr. Goldfinger for his service and noted, "Dr. Goldfinger has made an immense contribution to our institution and the field and we are delighted that he will continue to serve as a senior member of our faculty in the years to come."
Dr. Fanous has broad experience in both clinical and research education and training. This has encompassed a wide range of activities, including medical student lectures and electives, clinical supervision of psychiatric residents, and research training of residents, PhD candidates, post-docs, and junior faculty in human genetics.
Dr. Fanous received his medical degree from the School of Medicine at Virginia Commonwealth University. He completed his psychiatric residency at New York University and worked in multiple facilities in the New York City Health and Hospitals Corporation (now NYC Health + Hospitals), as well as state, private, and VA facilities in New York City. He is deeply familiar with and appreciative of the complex and diverse cultural and social milieu of the city, and has long-standing professional relationships with physicians at Downstate, the VA NY Harbor Healthcare System, and other local institutions. Dr. Fanous will maintain his VA appointment, now through NY Harbor.
Dr. Fanous is a distinguished psychiatric geneticist. He has successfully competed for federal research funding as a principal investigator since 2002 and he is an author on 113 peer-reviewed journal articles. His research has enabled him to make important contributions to the current understanding of the genetic basis of psychiatric illness, especially schizophrenia. Dr. Fanous' work complements Downstate's Institute for Genomic Health, in which he will serve as associate director.
The Department of Psychiatry at SUNY Downstate is among the largest and most diverse in the country and offers a wide range of clinical services. It also supports an extensive array of research activities, many of which serve as training opportunities for both postgraduate and medical student education. The department's Henri Begleiter Neurodynamics Laboratory is one of the most highly funded, long-standing, and internationally respected research sites in New York.
SUNY Downstate's Institute for Genomic Health is dedicated to exploring the role of genomic factors in the risk of and resilience to illness. As one of its major efforts, the Institute launched Genomic Psychiatry Cohort research at Downstate. The Cohort provides population-based samples necessary for large-scale genomic studies.
###
---
About SUNY Downstate Medical Center
SUNY Downstate Medical Center, founded in 1860, was the first medical school in the United States to bring teaching out of the lecture hall and to the patient's bedside. A center of innovation and excellence in research and clinical service delivery, SUNY Downstate Medical Center comprises a College of Medicine, College of Nursing, School of Health Professions, a School of Graduate Studies, School of Public Health, University Hospital of Brooklyn, and a multifaceted biotechnology initiative including the Downstate Biotechnology Incubator and BioBAT for early-stage and more mature companies, respectively.
SUNY Downstate ranks twelfth nationally in the number of alumni who are on the faculty of American medical schools. More physicians practicing in New York City have graduated from SUNY Downstate than from any other medical school.
---