The SUNY Downstate Brand Transformation
Downstate Health Sciences University underwent a brand transformation, and as that work progressed, it was important to weave our institutional offerings into one cohesive and meaningful brand and narrative. The purpose of this process was to retell our story, rebuild our reputation, repackage our image, and reposition our institution within the competitive landscape.
Questions?
Would you like to request access to the new logo, brand style guide or something else? Please contact our team with your questions.
---
The Brand Promise
Ingenuity
SUNY Downstate has a rich history defined by ingenuity that continues to influence modern medicine. Today, we remain committed to advancing approaches to education, research, and clinical care that improve health outcomes for every community—locally and globally.
Our trusted and expert faculty and staff are innovative problem solvers, optimizing solutions and offerings across the continuum of care to better serve our diverse and vibrant patient communities here in Brooklyn and beyond borders. This provides our students with an unmatched curriculum that evolves with the times, enabling them to make a lasting difference.
Inventive and resourceful, SUNY Downstate Health Sciences University remains steadfast in our mission to train, heal, serve, and empower.
The Brand Mission
Educate, discover, heal and empower
At Downstate, our mission guides our educational programming, influences our research, and drives our clinical care. It inspires us to be the model for equitable, accessible care that protects and advances the health of our diverse and global communities. This motivates us to train the next generation of culturally-competent health professionals, who investigate and explore the sciences with an inclusive lens.
Our New Institutional Identity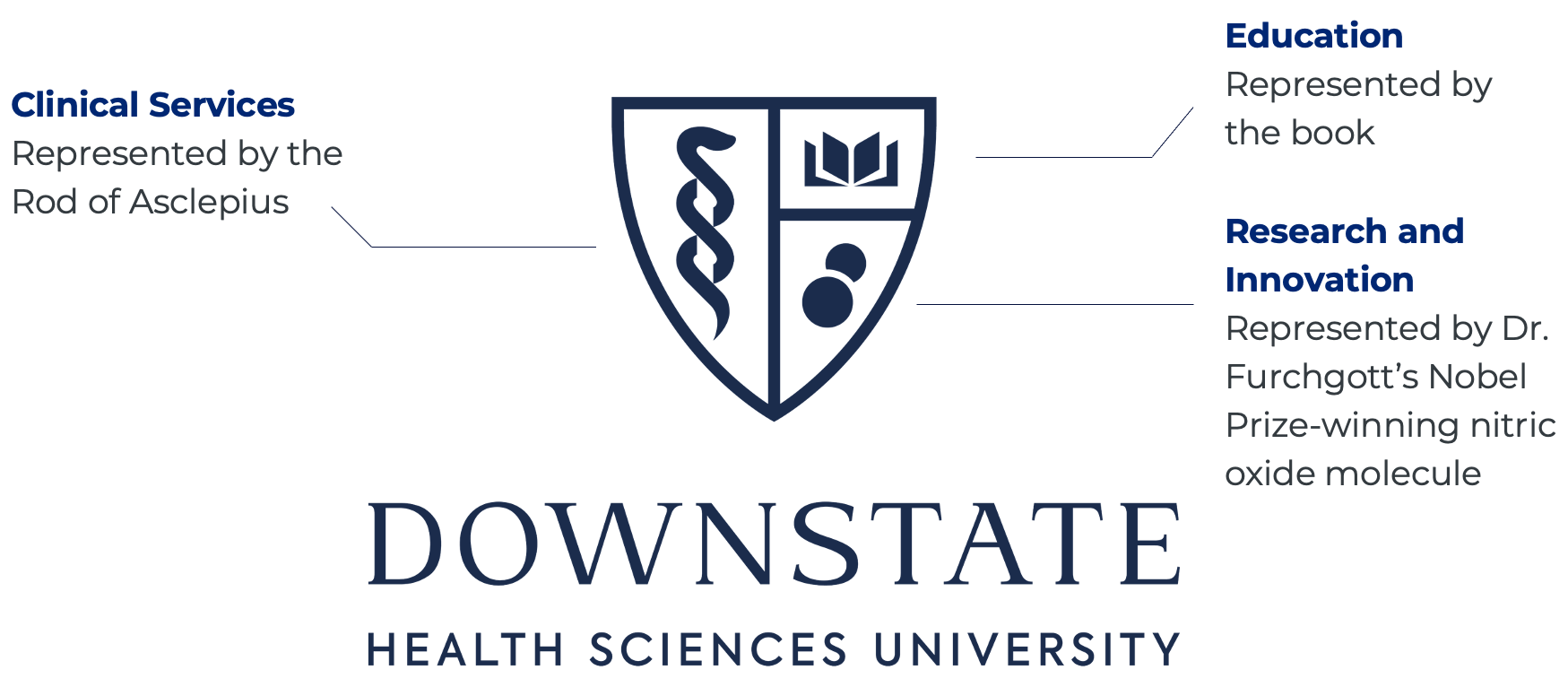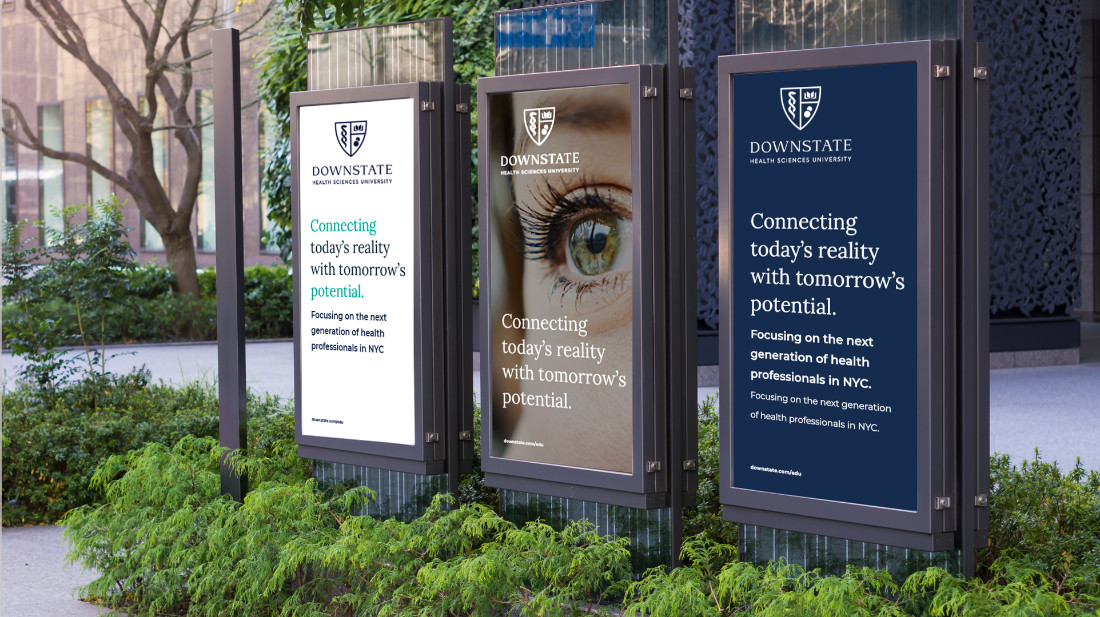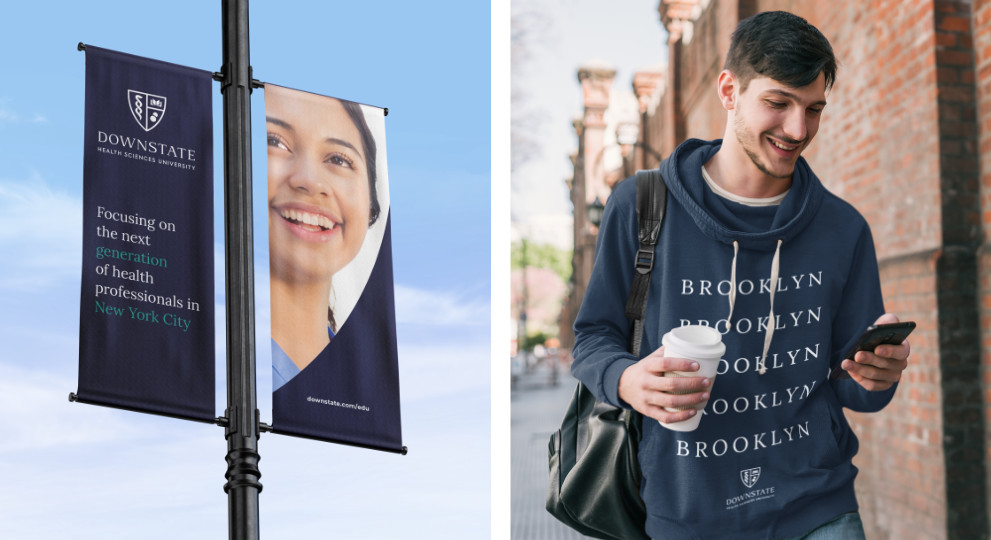 ---
Our New Clinical Sub-brand
Downstate Health
President Riley also shared his vision for an umbrella sub-brand (or a brand that lives under its parent brand) for the institution's comprehensive ambulatory care/clinical services, which he has aptly named, Downstate Health. Today, we will be sharing the work conducted to launch our new institutional Downstate Health Sciences University brand as well as our clinical sub-brand, Downstate Health.