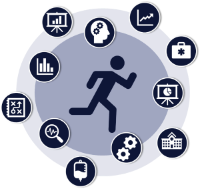 iNSPIRe (CliNical Science Program for Independent Research) is the clinical and health services research program of the Department of Surgery at SUNY Downstate Health Sciences University .
The information included in these pages will be helpful for:
Medical students and residents interested in exploring research ideas, or identifying faculty who can mentor and guide them in conducting high quality research projects,
Faculty who are willing to function as mentors, or seeking collaborators for multidisciplinary, peer-reviewed funding opportunities, and
Patients who may find these pages of interest, as they provide a unique view in the Department of Surgery's vision to take on complex clinical and health policy problems and identify durable, evidence-based solutions.
Meetings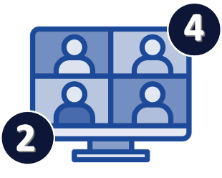 The iNSPIRe Initiative meets virutally every 2nd and 4th Tuesday of the month. These meetings serve as unique opportunities to: observe and participate in the inception of potentially high impact research questions, and learn from behind-the-scenes discussions informing the development and execution of a study. Join us, also, to hear from nationally renowned investigators about important unanswered clinical questions and cutting edge epidemiological/biostatistical methodology.
If you have questions or are interested in joining our group, please email us at inspire@downstate.edu