Welcome
Welcome to the SUNY Downstate / NYC Health+Hospital/Kings County Child and Adolescent Psychiatry Training Program. SUNY Downstate is rooted in a century-old tradition of teaching, patient care and research. Originally founded in 1860, Downstate is the center for academic medicine in Brooklyn. It is the seventh largest medical school in the nation, with schools of nursing, health related professions, public health and graduate studies.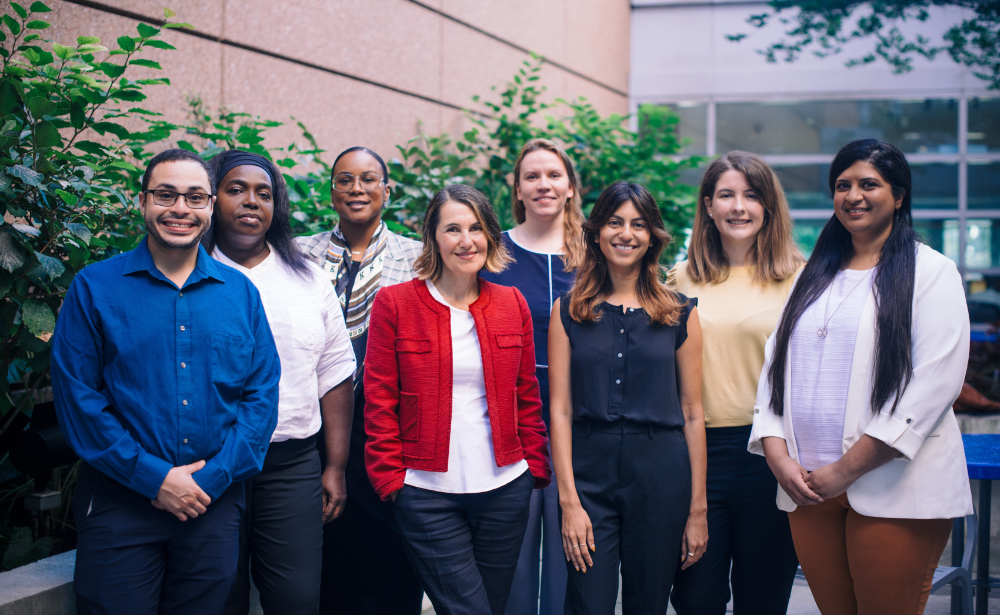 The Child and Adolescent Psychiatry Fellowship Program is a two-year accredited educational program. We have two to three fellows in each year. Fellows are trained at SUNY Downstate, NYC Health+Hospital/Kings County, New York City Children's Center (NYCCC) Brooklyn Campus and the Institute for Basic Research. The Department of Psychiatry has a rich history in community psychiatry, dynamic psychiatry, psychopharmacology, neuroscience, and research in the borough of Brooklyn.
Our curriculum uses as its framework the core competency requirements by the ACGME: patient care, medical knowledge, practice-basedlearning and improvement, interpersonal and communication skills, professionalism and systems-based practice.
Our goal is to graduate outstanding child and adolescent psychiatrists who bring excellent evidence-based care to children and adolescents and their families. Our training program offers the opportunity to work in a public hospital setting with experiences in a full continuum of care and rich didactic exposure. We hope our program is effective in providing fellows with the knowledge and clinical experiences necessary to competently meet the growing demands of our specialty. We look forward to hearing from you soon.
Cathryn A. Galanter, MD
Child and Adolescent Fellowship Director
Sharon Graham
Interim Program Coordinator
Overview
The following are our Goals for residents within our program:
1st Year Fellowship
We provide the fellows with skills that they will need for evaluating, diagnosing and treating children and adolescents in a variety of settings. Fellows work mainly in acute settings including the inpatient service, comprehensive psychiatric emergency program, consultation liaison, day treatment program and intensive day treatment program of NYCCC. They will also do a development rotation which includes the Infant Child Learning Center and pediatric neurology.
2nd Year fellowship
We provide fellows with skills in advanced psychotherapy and psychopharmacology as well as specialized skills in evidence-based assessment and treatment. Fellows work almost exclusively in the outpatient setting. Rotations include the Developmental Evaluation Clinic (DEC), diagnostic evaluations in the outpatient department (OPD), continuous psychotherapy and psychopharmacology cases in the OPD, DEC, NYCCC and the Children Mental Health Center. Minor rotations include forensics, Institute for Basic Research leadership, and school consultation. The fellows also work on a scholarly project throughout the year which they present at Departmental Grand Rounds.