Letter from the Chair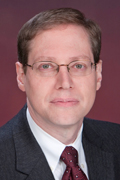 Welcome to the Department of Pediatrics of SUNY Health Sciences University. The Department of Pediatrics of the State University of New York Downstate Medical Center (Health Sciences University) College of Medicine is Brooklyn's leader in academic Pediatrics along with our clinical pediatric, primary care, subspecialty and community services. The commitment to our communities is fulfilled predominately through our outreach activities and the services provided by our facilities at New York City Health and Hospitals (NYCH+H) Kings County Hospital Center (KCHC) and State University of New York University Hospital of Brooklyn (UHB). Complementary partner institutions, Kings County is a municipal city hospital focused on primary and acute care along with some of the inner-city population's chronic health concerns, and Downstate UHB is an academic state hospital focused on advanced subspecialty tertiary care and population and community health. Kings County and Downstate's University Hospital are integrated in our overlapping mission and vision, our shared purpose, our unfailing commitment to serve those in need and our intertwined and distinguished history. As the health care system in Brooklyn transforms, we look forward to our expanded role and impact throughout the borough and at other affiliated partner sites.
Located in the geographic center of Brooklyn, most of the facilities at Downstate and Kings County are very contemporary and include many areas completed in the last 10 years old (such as Emergency Departments, NICU and UHB PICU as well as a cutting edge medical simulation center to be in operation early 2020. Together, our institutions provide a comprehensive range of services supported by specialists dedicated to the care of children representing nearly every specialty and subspecialty in Pediatrics and child health. In fact, as the only academic Pediatrics department and service in Brooklyn (or Queens and Staten Island, NY too), we can proudly boast of having specialists skilled in every condition that afflicts children and clinical services that can address the complete range of children's health needs, from ambulatory well child preventative and anticipatory care at the hospitals or at community sites, to early intervention child development and education programs, to outreach and child advocacy programs, to acute and trauma care in dedicated pediatric emergency rooms, to Level III Regional Perinatal Center NICUs, to state of the art PICUs and procedure facilities, to comprehensive pediatric medical subspecialty services in 15 different clinical divisions as well as surgical and other services including Pediatric Surgery, ENT, Ophthalmology, Orthopedics, Anesthesiology, Child Neurology and Neuromuscular Disorders, Dermatology, and Psychiatry. These clinical relationships all centered around children's health concerns plus the opportunities for collaborations with our locally accessible basic science, allied health and public health colleagues provide exceptionally fertile grounds for fruitful and significant scholarly endeavors regarding concerns afflicting our communities as well as other advanced pursuits. In fact, in conjunction with our exceptional and substantial medical education programs, Downstate's expansive medical research enterprise, biotech incubator facilities, public health research programs and opportunities rival that of other academic centers in the NYC metropolis and beyond.
Making a difference drives us, energizes us and it is why we are here. Improving the lives, health and well-being of children in the diversely cultured, urban and often disadvantaged communities of Brooklyn, New York is core to the mission of our Department of Pediatrics. Primarily by engaging in the care of our patients, researching and studying ways to improve that care while educating students, residents, fellows and allied health providers, we endeavor to make a substantive difference in the lives of children locally and elsewhere. Our faculty and trainees are essential health care in Brooklyn and then become important contributors to medical science and the health provider workforce throughout the State, the nation as well as other parts of the world. Through research and scholarship we strive to advance our knowledge and further share discovery with medical professionals throughout the country and across borders. And, while our reach may be broad, our focus is on Brooklyn: a renaissance borough that is a magnet for immigrants from throughout the world and individuals seeking personal growth, outlets for creativity and opportunities for success. Brooklyn is incredibly dynamic, remarkably heterogeneous, enticing, invigorating, stimulating, and challenging and the absolutely best part of the City of New York, arguably the capital of the World.
With an unwavering commitment to the care of the "helpless and afflicted, this above all else" (as inscribed in the marble walls of the original 1930s entrance lobby to Kings County Hospital) we have the honor and privilege of serving communities of tremendous racial, ethnic, religious and socioeconomic diversity, complexity, scale and scope. With the challenges of change, fluidity and flux in Brooklyn's communities, there are abundant health needs to be fulfilled, particularly among those who are disadvantaged and remain in need. This allows us the distinction to proudly serve as a public safety net provider and care for children whatever their circumstance.
Altogether, the Department's academic, cultural and clinical environments create tremendous opportunities for our faculty and residents, fellows and students to be fully engaged, enriched, often challenged, frequently stimulated, and always enormously fulfilled by their efforts, experiences and the great differences they actually make in the lives we touch. We are here because we are needed and we want to help. This is why like-minded professionals choose to join us. This is why we press on, pursue excellence and strive to improve the health and well-being of children in our local communities and elsewhere. So, if you want to grow academically, clinically and professionally while having true impact and making a difference, we invite you to join us in our mission and we look forward to welcoming you into the fold.
Sincerely,
Stephen Wadowski, M.D.
Professor and Chairman
Department of Pediatrics