Accelerated Bachelor of Science in Nursing Degree Program
This program is a Fall start each year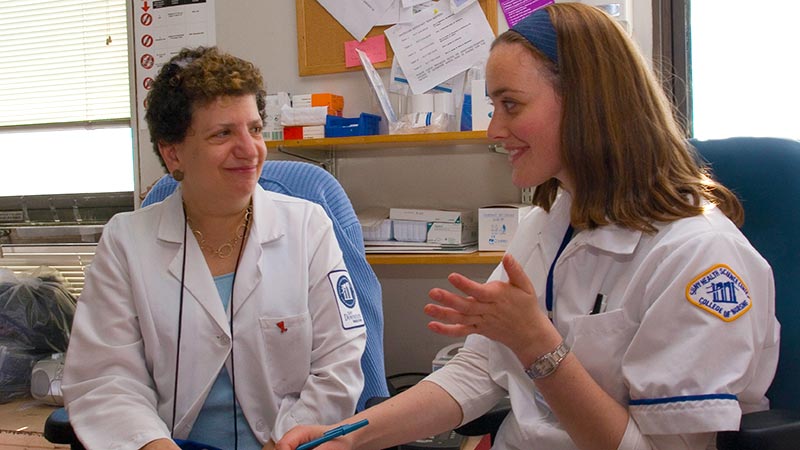 The Accelerated Bachelor of Science (BS) with a major in Nursing program is a 15-month full time program open only to applicants who have earned a baccalaureate degree in any discipline by the date of enrollment. Applicants must meet prerequisite and admission requirements by the start of registration.
The curriculum of the Accelerated BS program is based on the American Association of Colleges of Nursing's Essentials document, delineating the outcomes expected of graduates of baccalaureate nursing programs. The program provides a sequence of professional nursing development that proceeds from
understanding the theoretical basis for professional nursing practice, to
acquiring and applying knowledge and skills to the practice of professional nursing.
Students acquire knowledge and skills in health promotion and maintenance; clinical prevention and population health; organizational and systems leadership, safety and quality improvement approaches; and information technology as it relates to patient care. They are introduced to a basic understanding of how evidence is developed, including the research process.
The program prepares beginning practitioners to assume a variety of nursing roles in different healthcare settings with patients including individuals, families, groups, communities, and populations across the lifespan and across the health-illness continuum. Students' clinical experiences provide opportunities for interactions and collaboration with the interprofessional team. The clinical experiences in hospital and clinic settings take place primarily in Brooklyn. The College of Nursing also maintains affiliations with a broad network of community agencies throughout the boroughs.
Admitted students take 60 credits of concentrated nursing courses in residence at Downstate College of Nursing and transfer in 65 credits of pre-requisite courses to qualify for the BS degree with a major in nursing. Upon successful completion of the program, graduates are eligible to take the National Council Licensing Examination for Registered Nurses (NCLEX-RN).