Workforce Confidentiality
Safeguards for Protected Health Informations
As a member of Downstate's Workforce, it is your responsibility to safeguard the confidentiality of Protected Health Information (PHI).
REMEMBER - SAFEGUARDS MUST BE IN PLACE WHETHER ONSITE OR OFFSITE!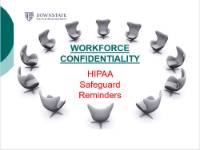 Click here to view the HIPAA Safeguards Tutorial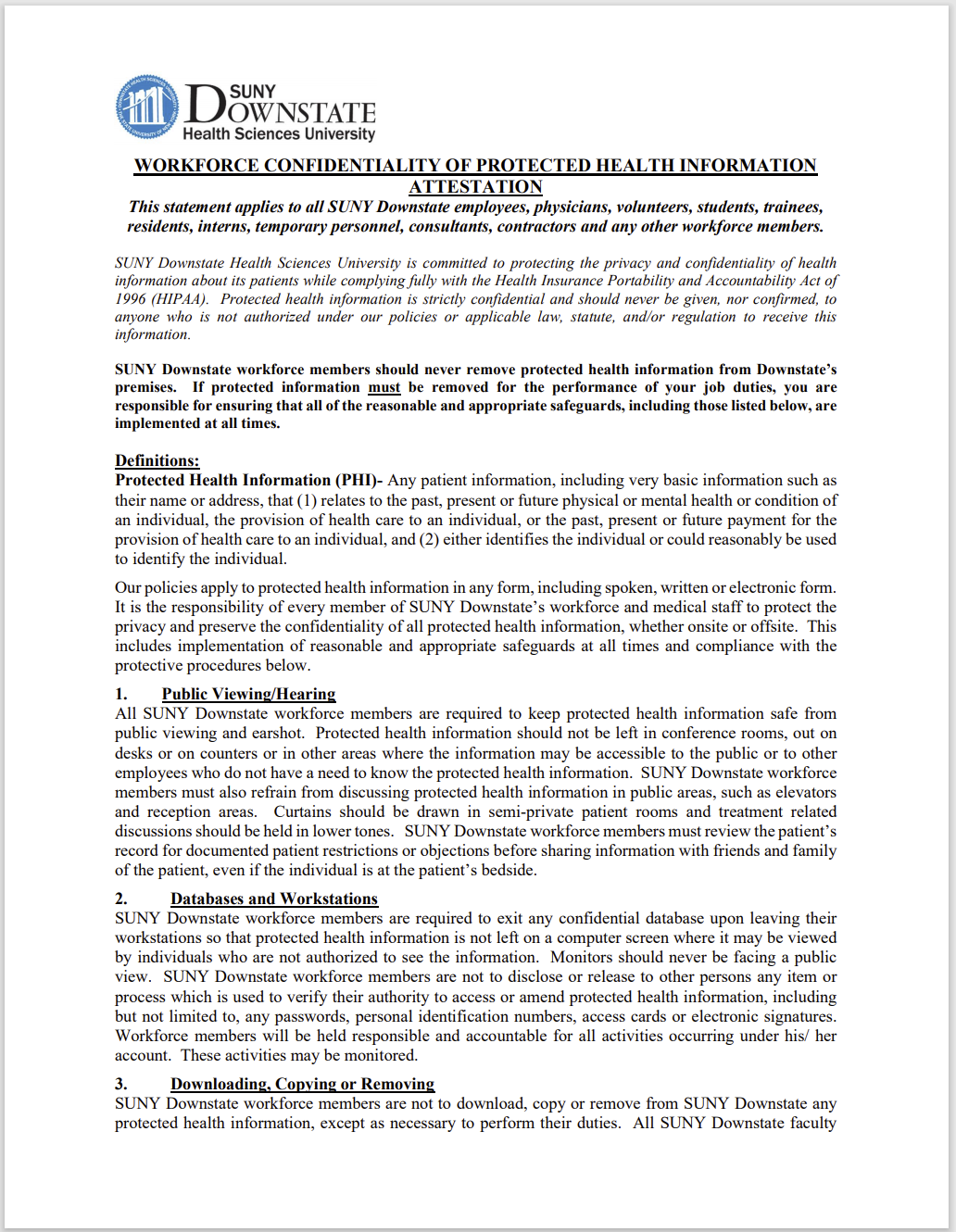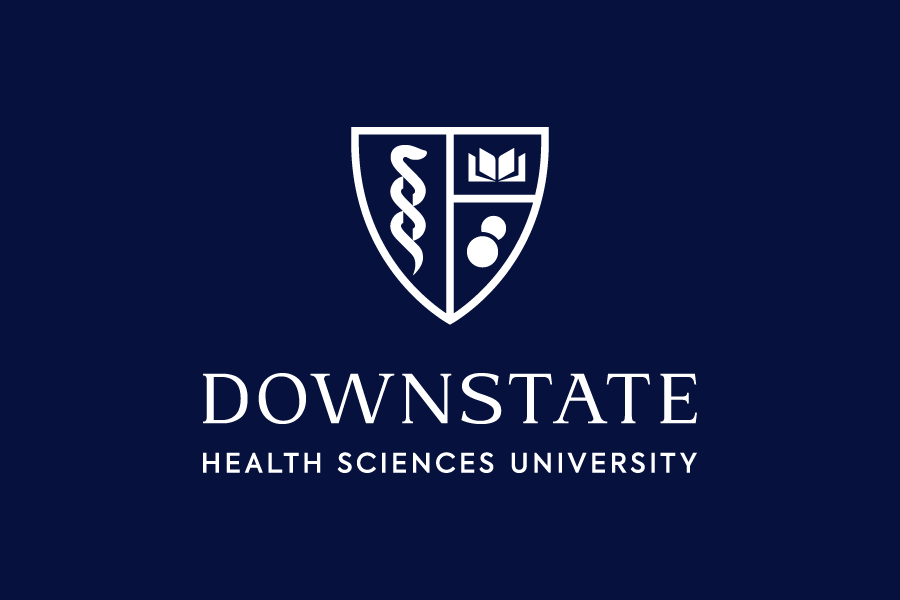 Quick Reminders
Never Share Passwords
Properly and Securely Dispose of PHI
Never Leave PHI Unattended
Encrypt PHI Whenever Possible - Always When Transmitting Over Internet or Taking Offsite
Don't Discuss Care in Public Areas
Follow Guidelines When Using Portable Devices
Review Chart for Patient Consent Before Discussing Care with Visitors
Immediately Report Lost or Stolen PHI
Follow Minimum Necessary Guidelines
Faxing PHI
When faxing protected health information, be sure to follow Minimum Necessary Guidelines and to always use Downstate's Fax Cover Page.
Report Lost or Stolen PHI
All workforce members must report lost or stolen protected health information IMMEDIATELY! Reports can be made to the Compliance Line:

(877) 349-SUNY (7869) – Toll Free, 24-hours-a-day, 7-days-a-week; or

Click here for the Compliance Line Website to make a report via the web.

Or, report directly to the Office of Compliance & Audit Services at (718) 270-2095.