College of Medicine Graduate Takes Oath at Navy Commissioning Ceremony
By Office of the President | May 24, 2023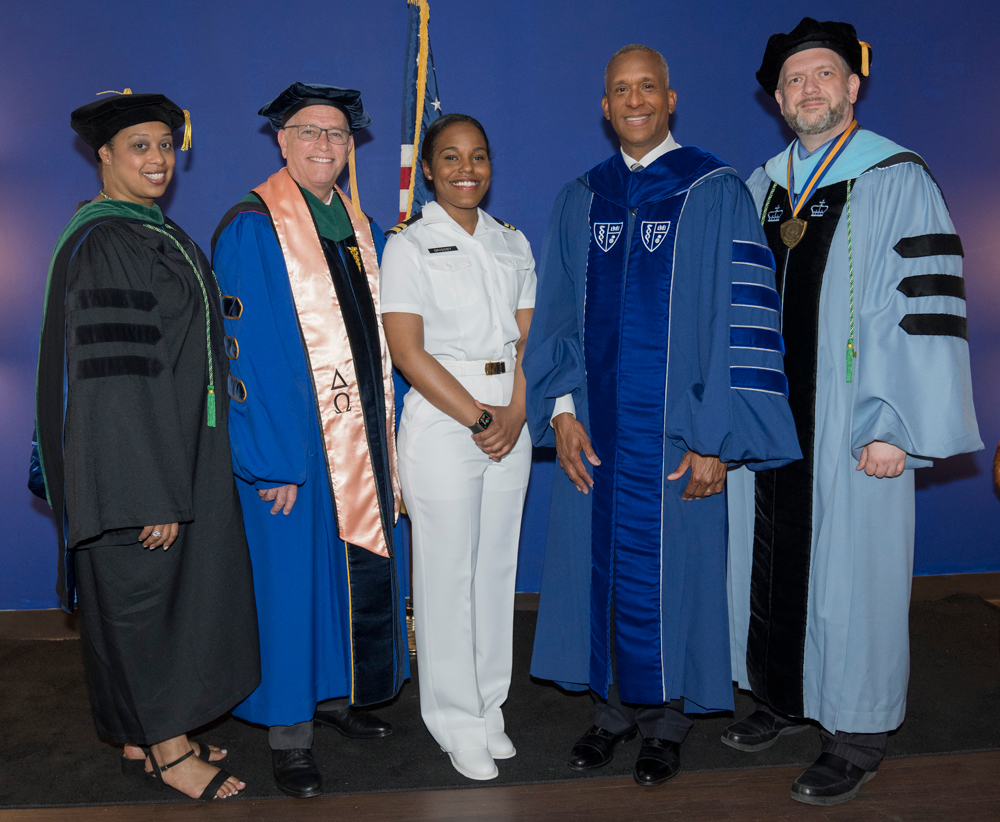 Congratulations to Sierrah Grigsby, M.D., Ph.D., who was commissioned as a U.S. Navy Lieutenant immediately following Commencement last week.
I had the pleasure of joining Sierrah, who also served as president of the Alpha Omega Alpha Honor Medical Society, her family, friends, faculty, and enlisted officers, as she was sworn in.
The newly-minted Dr. Grigsby was first commissioned and sworn into the Navy as an ensign in 2020; this is her second Navy Commission, now as an Active Duty Officer, and she assumes her new rank of Lieutenant. She is now a Navy physician.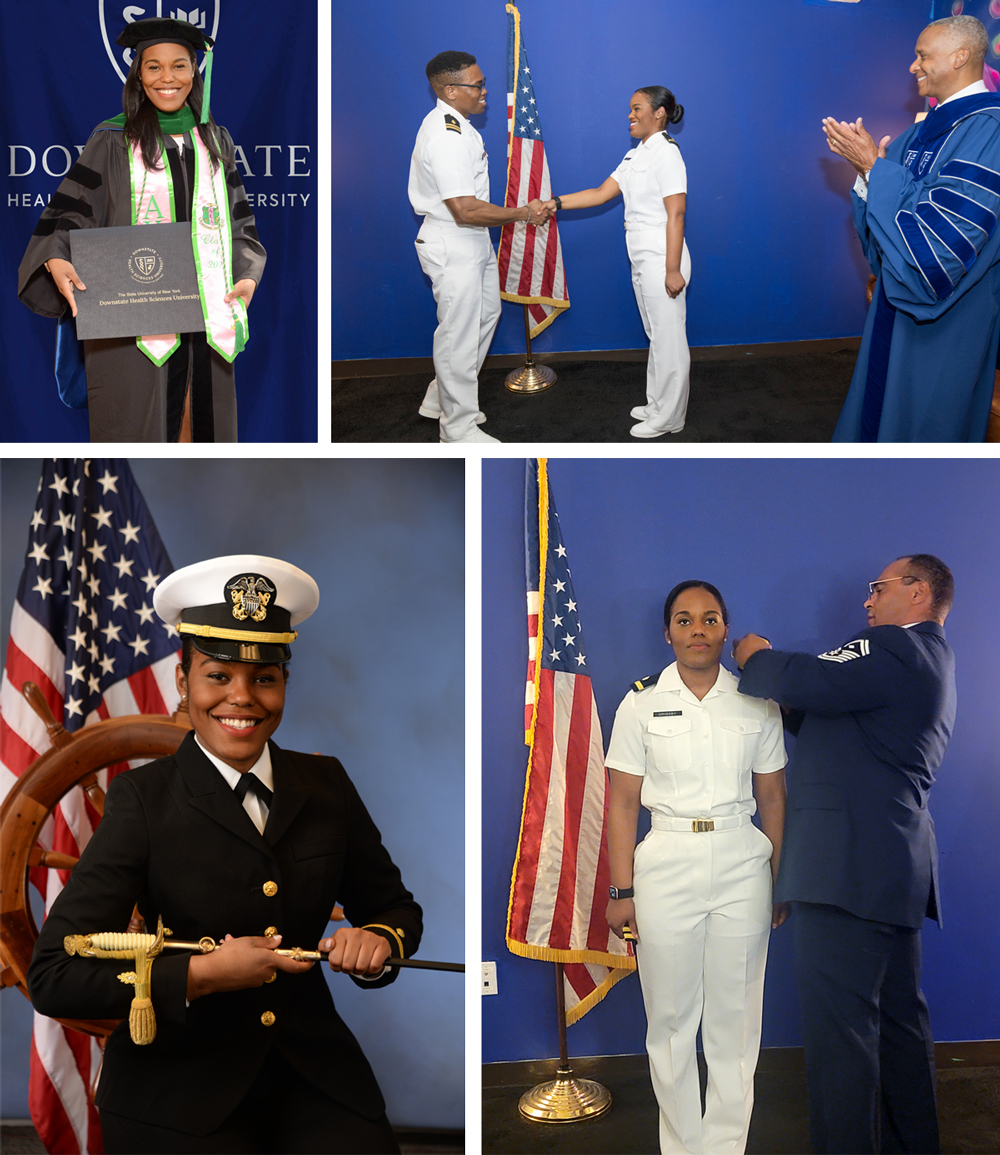 Lt. Grigsby, a proud Brooklyn resident who begins her residency on June 5 at Walter Reed Army Medical Center, earned a B.S. in Microbiology from the University of Rochester, and her Ph.D., in Molecular and Cellular Pathology from the University of Michigan is an experienced researcher with a demonstrated history of academic research experience will specialize in internal medicine, and plans on being a physician-scientist who focuses on hematologic diseases.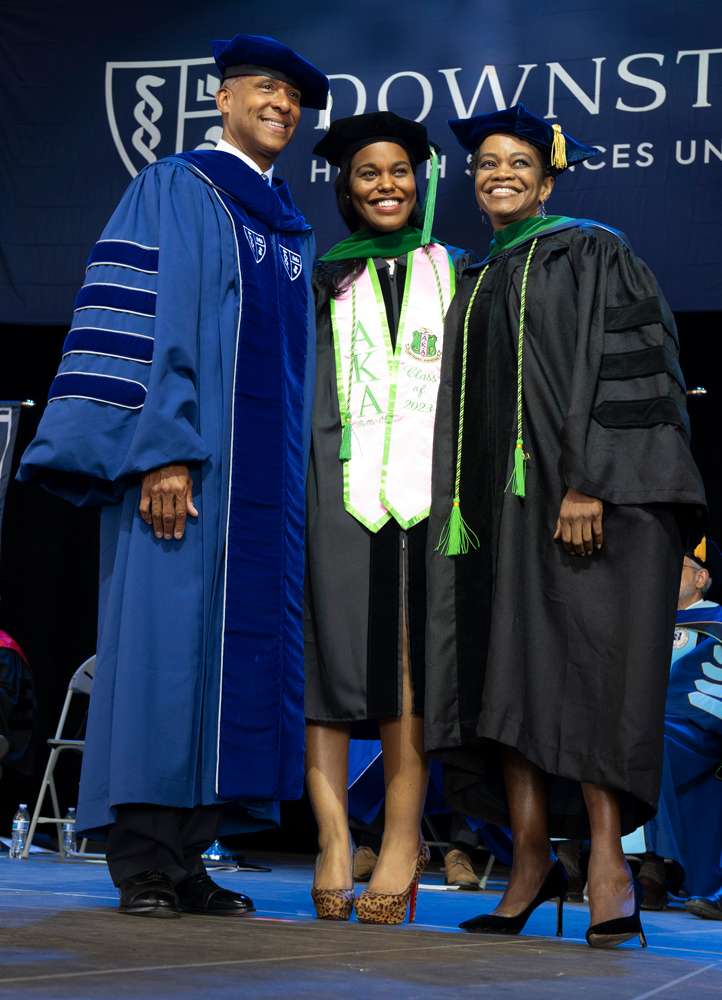 Dr. Grigsby walked across the Commencement stage with her godmother Rhonda Osborne, M.D., MPH, Clinical Associate Professor, Residency Program Director, Department of Radiology. This year's Commencement was Dr. Osborne's first time marching as a faculty member in eight years and the first time since graduating from Downstate in 1986.
I was proud to welcome Sierrah's family, especially her grandfather, J.W. Albert; her dad, Air Force Senior Master Sergeant Archie Grigsby, who officially changed her rank, pinning on her new shoulder boards; godfather, Marion Phillips, III, and a host of family and close friends.