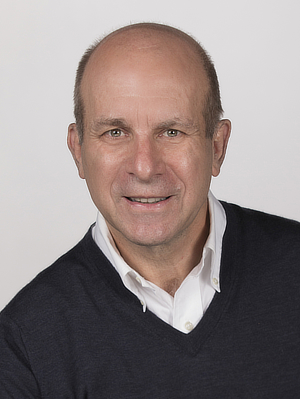 Jack DeHovitz, MD
Distinguished Service Professor

(718) 270-1069
(718) 270-3386
Dr. DeHovitz completed his training at the Cornell Weill campus of NY Presbyterian Hospital and is board certified in Internal Medicine, Infectious Diseases and Preventive Medicine. He is Distinguished Service Professor in the Division of Infectious Diseases of the Department of Medicine and also serves as Professor of Health Policy and Management in the School of Public Health. Dr. DeHovitz directs the University's STAR Program, a multidisciplinary effort focused on HIV care, prevention, research and training. The STAR Health Center provides care at both UHD as well as Brookdale University Hospital Medical Center. In addition to his domestic activities, he directs an NIH Fogarty supported HIV Research Training Program in Eastern Europe and Central Asia. He has been continuously funded for these activities since 1994.
Research Interests:
Global health, HIV disease in women, the impact of HIV on cardiovascular health, and the link between substance use and HIV infection.
Current projects:
STAR Health Center
NIH funded AIDS International Training Program focused in Central and Eastern Europe
SAMHSA funded studies in HIV and substance use
PA Program HIV Track
Education and Training:
1970 – 1974 B.S. Genetics, University of California, Davis
1974 – 1975 M.P.H. Community Health, Center at Houston, School of Public Health
1976 – 1980 M.D. The University of Texas Medical Branch (with High Honors), Galveston, Texas
1980 – 1981 Intern in Medicine St. Vincent's Hospital and Medical Center, New York, NY
1981 – 1982 Assistant Resident in Medicine The New York Hospital-Cornell Medical Center, New York, NY
1983 – 1985 Strang Fellowship in Public Health Cornell University Medical College, New York, NY
1983 – 1985 Fellow, International Medicine (Infectious Diseases) The New York Hospital, New York, NY
Why I enjoy working at SUNY Downstate:
SUNY Downstate provides me with the opportunity to improve the health of the residents of Brooklyn, train residents and fellows in the intersection between Infectious Disease and community prevention efforts as well as have a global impact.
Mailing Address:
SUNY Downstate Medical Center
450 Clarkson Ave, Box 1240
Brooklyn, NY 11203
Neduzhko O, Postnov O, Perehinets I, DeHovitz J, Joseph M, Odegaard D, Kaplan R, Kiriazova T. Factors Associated with Delayed Enrollment in HIV Medical Care among HIV-Positive Individuals in Odessa Region, Ukraine. J Int Assoc Provid AIDS Care. 2017 Mar/Apr; 16:168-173. Epub 2016 Dec 30. PMID: 28034344
Makarenko I, Ompad DC, Sazonova Y, Saliuk T, DeHovitz J, Gensburg L. Trends in Injection Risk Behaviors among People Who Inject Drugs and the Impact of Harm Reduction Programs in Ukraine, 2007-2013. J Urban Health. 2017 Feb; 94:104-114. PMID: 28097615
Ompad DC, Wang J, Dumchev K, Barska J, Samko M, Zeziulin O, Saliuk T, Varetska O, DeHovitz J. Patterns of harm reduction service utilization and HIV incidence among people who inject drugs in Ukraine: A two-part latent profile analysis. Int J Drug Policy. 2017 Feb 1; 43:7-15. [Epub ahead of print] PMID: 28160736
Baxi SM, Greenblatt RM, Bacchetti P, Cohen M, DeHovitz JA, Anastos K, Gange SJ, Young MA, Aouizerat BE. Evaluating the association of single-nucleotide polymorphisms with tenofovir exposure in a diverse prospective cohort of women living with HIV. Pharmacogenomics Journal. 2017 May 2. [Epub ahead of print] PMC Journal-In Process
Park SY, Love TMT, Reynell L, Yu C, Kang TM, Anastos K, DeHovitz J, Liu C, Kober KM, Cohen M, Mack WJ, Lee HY. The HIV Genomic Incidence Assay Meets False Recency Rate and Mean Duration of Recency Infection Performance Standards. Scientific Reports. 2017 Aug; 1-14 [Epublished].