Why Study Occupational Therapy?
Occupational therapy (OT) is a rewarding and in-demand career that focuses on using everyday activities (occupations) in a therapeutic and holistic way to help individuals and communities across the lifespan overcome or adapt to physical, cognitive, emotional, or developmental challenges.
A career in occupational therapy offers excellent earning potential, opportunities for growth and advancement, and the satisfaction of helping clients flourish in their daily lives.
Why Study Occupational Therapy at SUNY Downstate?
The master's in occupational therapy program at SUNY Downstate is about more than acquiring a broad set of skills and knowledge. Our students develop the insight, ingenuity, and empathy need for client-centered practice by immersing themselves in the local community and the professional culture of occupational therapy.
As a Downstate OT student, you'll learn to blend technical expertise with compassionate care. Housed in Brooklyn's only academic medical center, you'll have extensive hands-on training while you learn alongside future physicians, nurses, and other health professionals.
What You Will Learn
You'll build a strong foundation in the sciences. The first semesters of the program include classes in anatomy, kinesiology and the neurosciences. Anatomy, taught by College of Medicine faculty, includes the use of medical cadavers, an opportunity OT students at many other programs don't get.
Theory and Practice courses allow you to learn by doing while you explore OT topics in depth, and then apply your knowledge with clients while on fieldwork.
Master's Project sequence offers mentorship and scholarly guidance from esteemed faculty as you complete a research study or quality improvement project.
Community Practice sequence offers collaboration and meaningful partnership with NYC community-based organizations serving vulnerable populations. While there, you'll be empowered to develop an innovative, OT-based project.
Immersive Level II fieldwork experiences with top-notch organizations will help you advance your skills as a practitioner, manager, and advocate. You'll also learn valuable lessons of ethical practice as you work closely with clients, providers, and community members.
---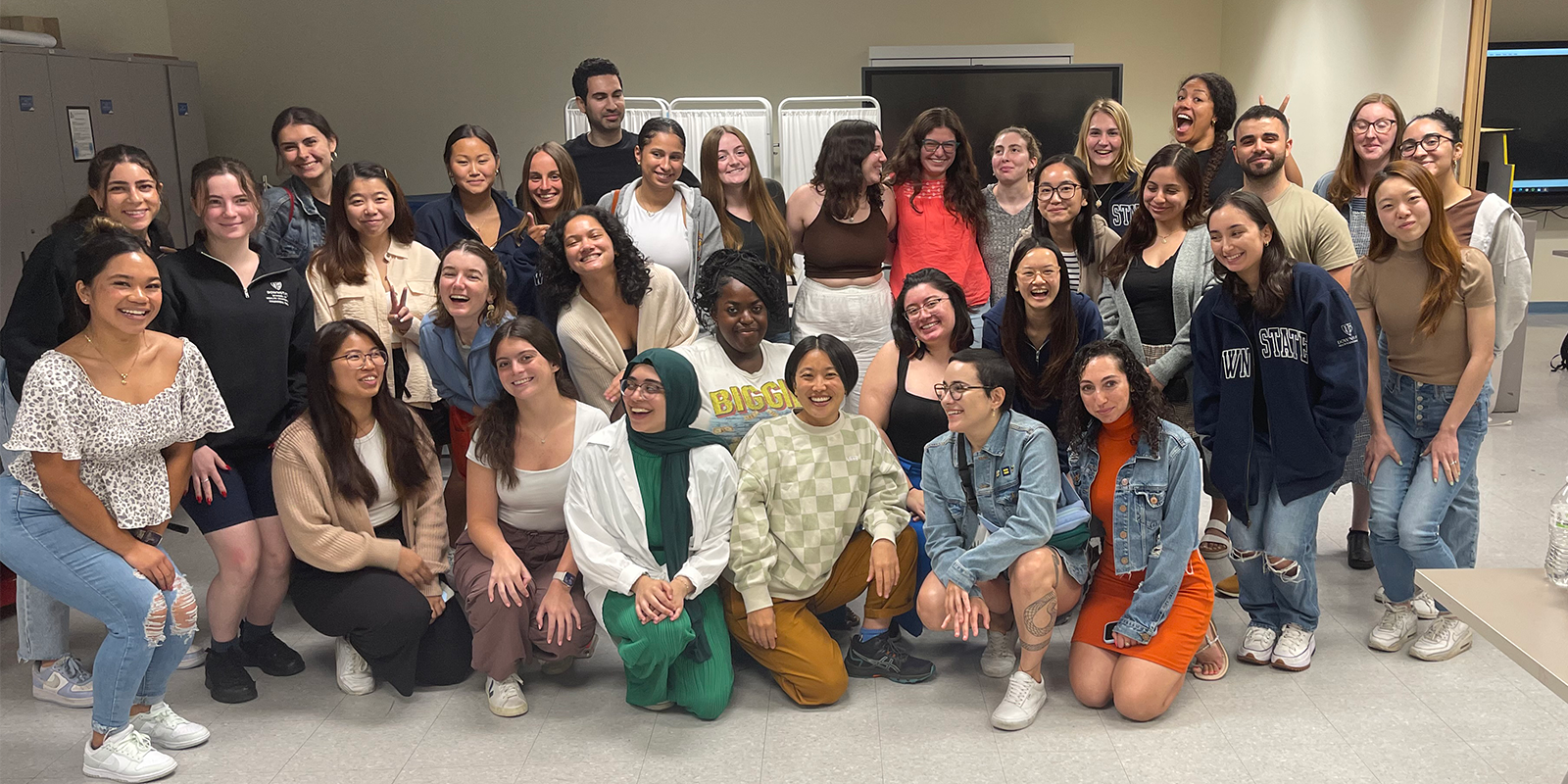 Careers & Outcomes
Downstate graduates work in hospitals, rehabilitation centers, nursing homes, home health agencies, and other private and publicly run organizations across New York City and far beyond.
When you graduate, you'll be prepared for careers in fields such as accessibility design, fall prevention, primary and preventative care, early intervention practice, ergonomics, hand therapy, seating and mobility, community reintegration and more.
Practice Settings
Physical disabilities
Psychosocial practice/mental health
Pediatrics
Community care
Consulting
Evaluation services
Neurology
Geriatrics
Orthopedics
Employers
New York City Department of Education
New York City Hospitals
Northwell Healthcare System
Private Practice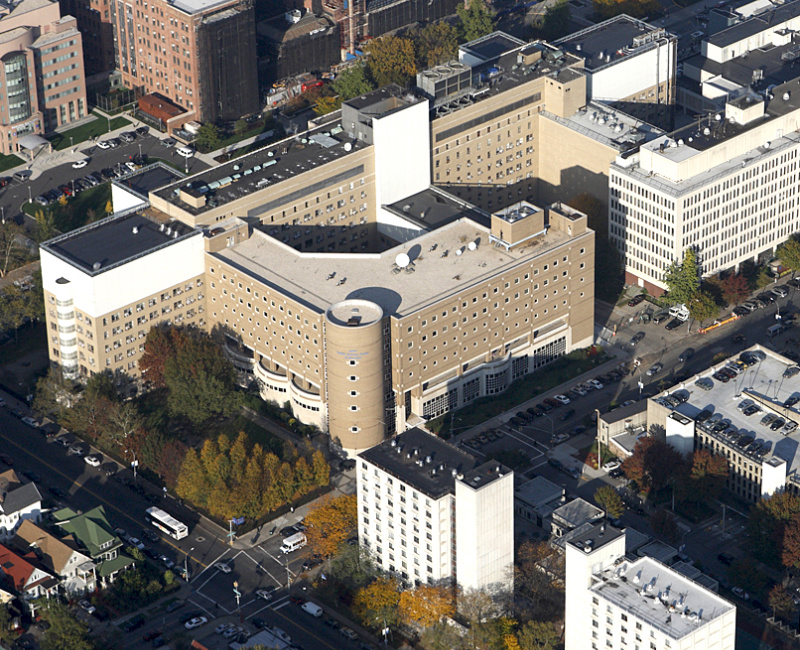 Concentrations - Early Intervention
Learn to help young children and their families build cognitive, play and other skills through occupational therapy.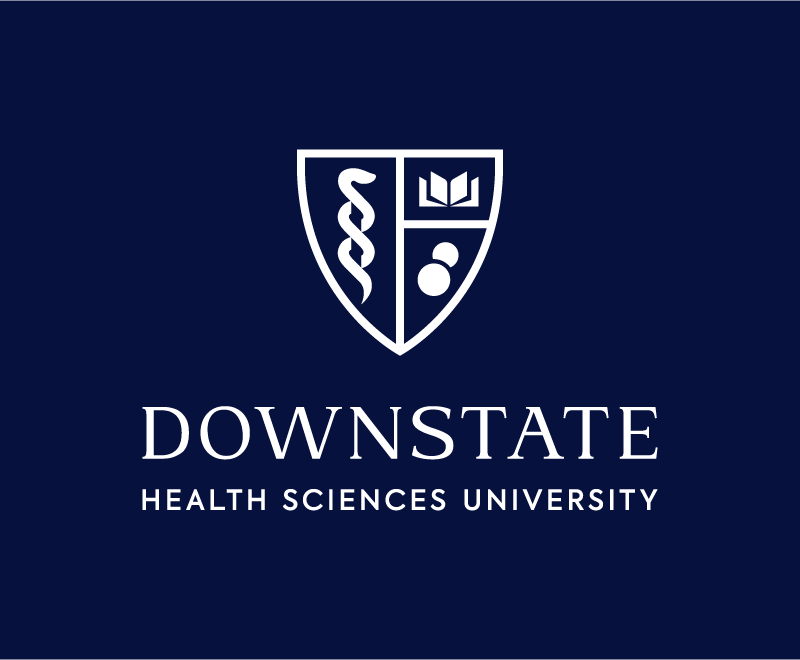 Meet Our Faculty
Each of Downstate's faculty members brings a wealth of real-world experience into the classroom. Our faculty have worked with infants, veterans, the elderly, athletes, and individuals recovering from neurological damage.
From classroom to community.
You'll put your experience to work through extensive service-learning opportunities. Show young students good ergonomic practices at our annual backpack awareness event, or help conduct home-safety audits through local social service agencies.
Nationally recognized.
Downstate is ranked among the top six graduate OT programs in New York State—and #42 nationwide—by US News & World Report.
Work with society's most vulnerable.
Help young children and their families through our Specialization in Early Intervention program. After you graduate from this selective program, you'll qualify to work as an Early Intervention Service provider through the New York State Department of Health.