Middle States Accreditation
The Middle States Commission on Higher Education (MSCHE) serves as an independent voice in higher education. MSCHE establishes equitable standards for accreditation with member institutions that advance the impact of accreditation in the ever-changing landscape of higher education and promotes educational excellence through innovation across diverse institutions.
The State University of New York Downstate Health Sciences University is an accredited institution and a member of the Middle States Commission on Higher Education (MSCHE) www.msche.org. DHSU's accreditation status is Accreditation Reaffirmed. The Commission's most recent action on the institution's accreditation status on November 17, 2016, was to reaffirm accreditation. MSCHE is an institutional accrediting agency recognized by the U.S. Secretary of Education and the Council for Higher Education Accreditation (CHEA). For more information, please see Downstate's Statement of Accreditation Status.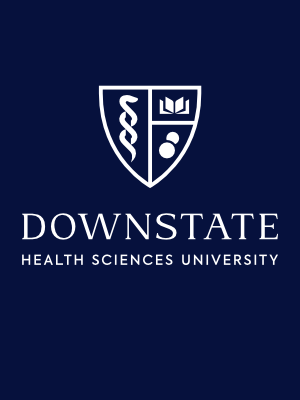 SUNY Downstate Accreditation Reaffirmation with Middle States
To reaffirm our institutional accreditation with MSCHE, Downstate conducts a self-study and site visit every eight years. Learn more about the Middle States Accreditation Re-affirmation process.