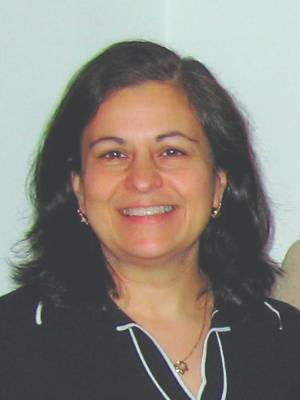 Lisa Dresner, MD, FACS
Associate Professor of Surgery; Designated Institutional Official, Graduate Medical Education
Associate Program Director, General Surgery Residency
Vice Chair of Surgical Education and Faculty Development
(718) 270-1973
(718) 270-3287
Dr. Lisa Dresner is a graduate of SUNY Downstate Medical School who joined the Surgery faculty in 1993. She is Board Certified in General Surgery, a Fellow of the American College of Surgeons and a member of the Association of Breast Surgeons. Dr. Dresner has extensive experience with benign and malignant breast disease.
Dr. Dresner provides surgical evaluation for all women with suspected breast cancer, determined by mammogram or clinical breast exam. Dr. Dresner participates in nearly all insurance plans. Surgical evaluation is also provided to uninsured women through the Breast and Cervical Cancer Partnership, and hospital support.
After consultation with Dr. Dresner, the patient's additional care is coordinated by the doctor's staff. Each woman receives assistance with scheduling and completing her plan of care, which may include further diagnostic radiology studies, biopsy, chemotherapy before or after Dr. Dresner's surgery, radiation therapy, plastic and reconstructive surgery, and psychosocial support. Regular follow-up after treatment is completed is also coordinated by Dr. Dresner's staff. Referring physicians receive regular progress reports on their patients.
The multidisciplinary team at Downstate collaborating with Dr. Dresner includes medical school faculty in Radiology, Pathology, Medical Oncology, Oncology, and Reconstructive Surgery, along with Mammographers, Therapists, Oncology Nurses, Social Workers, and Health Educators. The physicians participate in weekly tumor conferences to determine the individualized treatment plans for breast cancer patients. Dr. Dresner's patients also have access to clinical trials of new modalities of breast cancer treatment.
Specialty
General Surgery, including breast disease, hernias and gallstone surgery, surgical critical care.
Patient Appointments
To schedule a consultation with Dr. Dresner, please call 718-270-1973 or 718-270-8888.
Office Locations
SUNY Downstate Health Sciences University / University Hospital of Brooklyn
470 Clarkson Avenue, Brooklyn, NY 11203.
The patient should bring copies of her mammograms and other tests to the first visit.