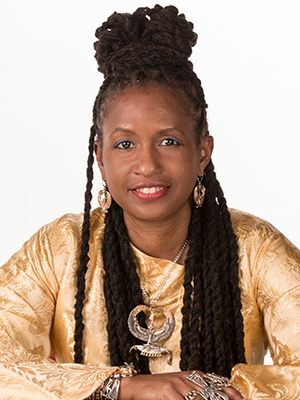 Anika Daniels-Osaze, Ed.D., MPH
Associate Dean for Education, School of Public Health
Clinical Associate Professor of Health Policy and Management​
Academic Qualifications:
BA, Cornell University

MA, New York University

MPH with Honors, SUNY Downstate Health Sciences University
Ed.D., Northeastern University
Background and Expertise
Dr. Daniels-Osaze is the Associate Dean for Education and a Clinical Associate Professor of Health Policy and Management in the School of Public Health at SUNY Downstate Health Sciences University. She specializes in developing pipeline programs that diversify the health professions and focus on the reduction of health disparities in health care. Dr. Daniels-Osaze is a proud alumna of the MPH program at SUNY Downstate School of Public Health and a Lenard and Christine Szarek fellowship recipient. Her interest is in Health Policy and Management with a particular focus on health equity, leadership and administration of public health systems. As Associate Dean for Education, her role is to facilitate all curriculum development and modifications, accreditation activities, program evaluation and quality improvement. She is also passionate about international education and healthcare and serves as a Queen Mother (Nkatasiahene) of Moree in the Cape Coast region of Ghana. Dr. Daniels-Osaze is also the former president of the National Association of Medical Minority Educators.
Courses Taught:
HPMG 7316: Grant Writing for Public Health