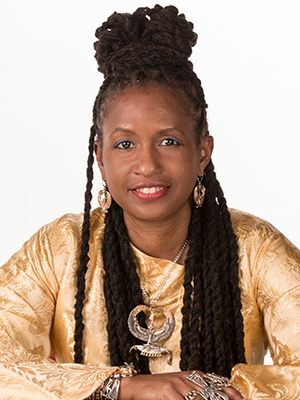 Anika Daniels-Osaze, Ed.D.
Associate Dean for Education, School of Public Health
Clinical Associate Professor of Health Policy and Management​
Dr. Daniels-Osaze has worked in student affairs for over 20 years specializing in health professions recruitment, program and curriculum development, academic advising and financial aid counseling. She has secured over $7,200,000 in pipeline program funding since 2004.
While at Downstate, she has served on several committees including the Faculty Mentoring Workgroup, the Liaison Committee on Medical Education (LCME), the Commencement Planning committee, the Sesquicentennial Planning committee, and the Middle States Commission-Committee on Leadership, for the organization.
Dr. Daniels-Osaze also served as a board member for the Journal of Best Practices in Health Professions Diversity: Re-search, Education & Policy. In 2017, she was elected to Governance and Administration.
From 2015-2017, she served as the president of the National Association of Medical Minority Educators (NAMME), an organization dedicated to improving the overall health status of racial and ethnic populations. She is now the National Awards Chair SUNY Downstate's Executive Committee for Centerwide Governance and serves as a representative on the SUNY University Faculty Senate.
Dr. Daniels-Osaze earned her Bachelor's degree from Cornell University in Linguistics and Cognitive Studies, her Master's degree from New York University in Higher Education Administration and her Doctorate of Education from Northeastern University. She is currently completing her Master's in Public Health at SUNY Downstate Health Sciences University.