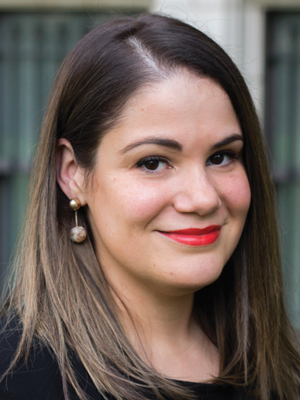 Marlene Camacho-Rivera, SC.D, M.S. MPH
Assistant Dean for Student Affairs, Assistant Professor
Department of Community Health Sciences
Background and Expertise:
Dr. Camacho-Rivera is an Assistant Professor of Community Health Sciences. Dr. Camacho-Rivera received her ScD and ScM degrees in Social Epidemiology from the Harvard School of Public Health, an MPH in Health Policy and Management from Tufts University, and a BS in Biology and Society from Cornell University. Dr. Camacho-Rivera has additional postdoctoral training in cancer epidemiology. A social epidemiologist by training, Dr. Camacho-Rivera's research focuses on elucidating structural and social determinants of chronic disease inequities among urban racial and ethnic minority communities and exploring patterns and determinants of within-group heterogeneity in chronic disease outcomes among Latinos. Dr. Camacho-Rivera's translates this research into the design, implementation, and evaluation of multilevel and community-engaged interventions to advance chronic disease prevention and improve self-management among urban minority communities.
Dr. Camacho-Rivera has a strong commitment to strengthening and diversifying the public health workforce through education and training programs. Her scholarship and practice seek to incorporate structural and social determinants of health education into the training of health professionals across the public health pipeline.
Courses Taught:
CHSC 5205: Urban Health Issues
CHSC 7202: Methods in Community Intervention Research
Resource Links