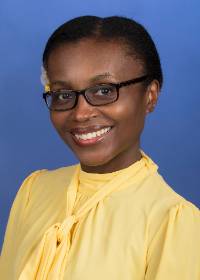 Rose Calixte, PhD, PStat®
Assistant Professor
Department of Epidemiology and Biostatistics
Academic Qualifications:
PhD: SUNY Stonybrook University
MS: SUNY Stonybrook University
Background and Expertise:
Dr. Calixte is a biostatistician with many years of teaching and research experience. She has a Bachelor of Science degree in mathematics from The City College of New York and a PhD in Statistics from Stony Brook University. She received postdoctoral training in biostatistics at Yale School of Public Health where she worked on collapsing method for rare variants analyses. Dr. Calixte has experience in both academic and hospital settings. Dr. Calixte has worked as a collaborative biostatistician for over 9 years. Most recently, she worked as a Research Associate in the Department of Community Health Science and Social Medicine (CHASM) at the CUNY School of Medicine (CSOM). In that capacity, she provided statistical supports to CHASM faculty and CSOM students. Dr. Calixte also provides consultation on appropriate study design, sample size consideration, power calculations, and data analysis.
Her main research interest is in child health outcomes. Particularly, she is interested in factors that are associated with health care utilization in children with special health care needs (CSHCN) and barriers to access to care in CSHCN. Her collaborative research has resulted in over 40 peer-reviewed publications. Dr. Calixte also has a passion for teaching and thus, for several years, has taught a statistics course in the program in nutrition at Stony Brook University. She will be teaching several biostatistics courses in the MPH and DrPH program at Downstate. She recently become a PStat® accredited biostatistician. Dr. Calixte is very involved in her community. She is fluent in Haitian Creole and French.